A music video which shows a would-be suicide bomber confronted and apparently deterred by the faithful has made waves in the Middle East.
Featuring Emirati pop star Hussain al-Jassmi, the clip beings with the haunting voiceover of a child stating: "I will tell God everything" as a man is seen preparing a bomb.
"That you've filled the cemeteries with our children and emptied our school desks," the child continues as images and footage of ISIS and Al Qaeda-claimed attacks follow.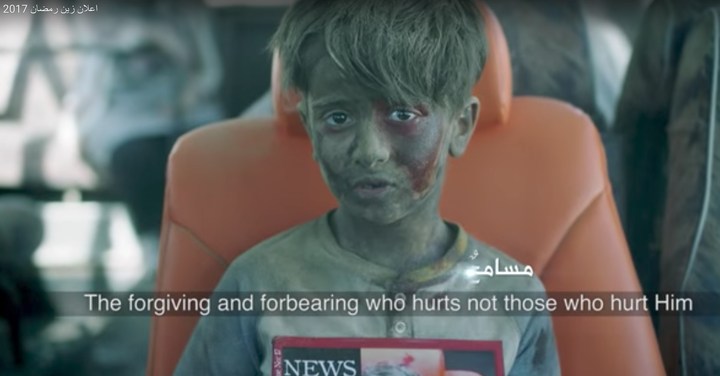 Included are clips of a bride who survived an attack at her wedding in Amman that killed 36, a massive Baghdad car bombing and a blast at the Imam Al-Sadiq mosque in Kuwait.
The three-minute video ends with footage of a wedding accompanied by cheerful children dressed in white, the threat presumably overcome, as a caption concludes: "We will encounter their hatred with songs of love."
The advert, by Kuwaiti telecommunications company Zain, was posted online on Friday, just a day before the holy month of Ramadan.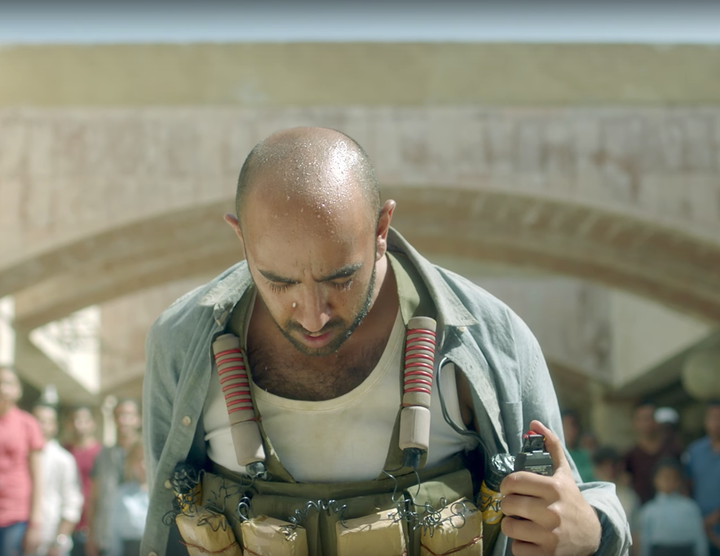 Despite its uplifting message, it has experienced a backlash for its use of an actor playing Omran Daqneesh, a five-year-old Syrian boy who was pictured sitting alone and bloodied in the back of an ambulance in August last year.
The image, taken in Aleppo – which was being targeted daily by Russian and Syrian airstrikes - sent shockwaves around the world and served as a stark reminder of the brutality of the conflict.
But use of it has led to the Arabic hashtag #zaindistortsthetruth, with many pointing out the boy had been wounded in an attack by the regime of Bashar al-Assad, rather than Muslim jihadists.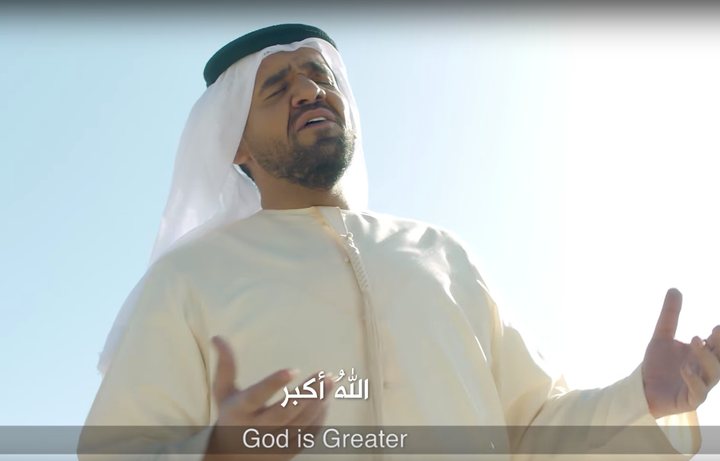 As well as widespread praise for it, some have urged Zain to take down the ad, with Zakaria Nassani, a Dubai-based news producer, stating: "Omran, like thousands of children, is a victim of Assad terror and not ISIS. We demand that Zain… remove your ad."
Ahmed Abazeid added: "The Zain advert uses the child Omran's picture as a victim of a jihadist group, thereby hiding the crimes of Assad and the regime and exploiting the image of victims to benefit their murderer. This ad is with terror not against it."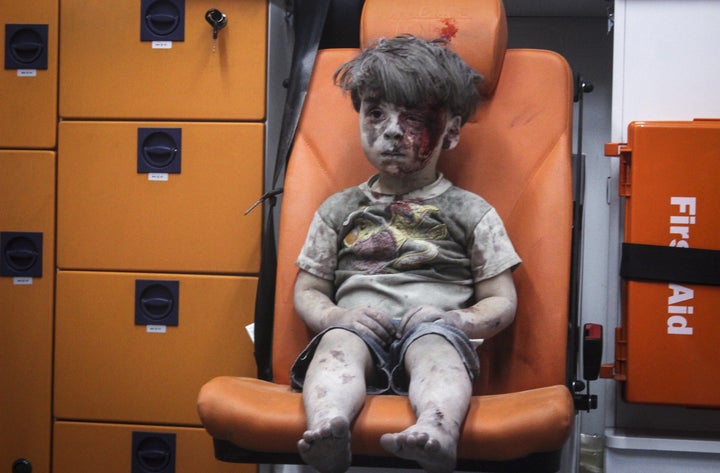 Others, including Syrian actress Yara Sabri, accused the company of tampering with the facts and have agitated for an apology.
However, advertising expert Tahaab Rais told Arab News: "Could the execution have been more accurate in certain situations, less playful… and less exploitative of certain situations? Definitely. Yes. And the creators should have paid more attention to the details that people have been offended by and criticised them on.
"Having said that, 2.4million views (a lot of them organic), a good average time spent per views, 46,900 likes versus 3,500 dislikes and many shares, tells us that the message has resonated positively with the majority."