Not content with dropping his trousers during the last set of 'Britain's Got Talent' auditions over the weekend, David Walliams took things one step further following Monday's first live show.
The comedian ended up mooning his boss Simon Cowell during 'Britain's Got More Talent', as he showed off his cheeky new tattoos - much to Simon's disgust.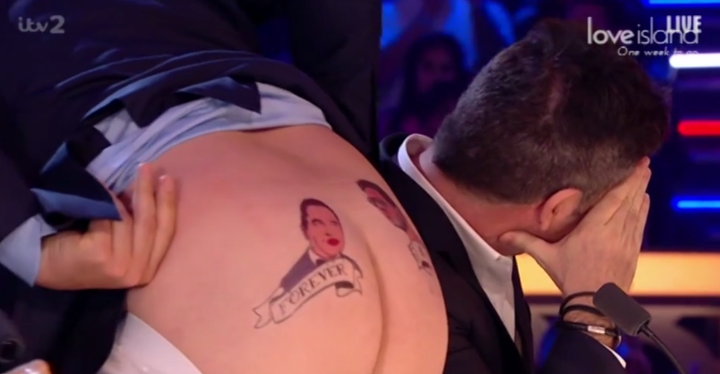 After pulling down his trousers and underwear, David revealed he had Simon's face tattooed on one cheek and his own on the other, together with the words 'forever in love'.
A clearly mortified Simon turned the other way as David wiggled his posterior just inches from his face, before standing up and leaving the judge's desk.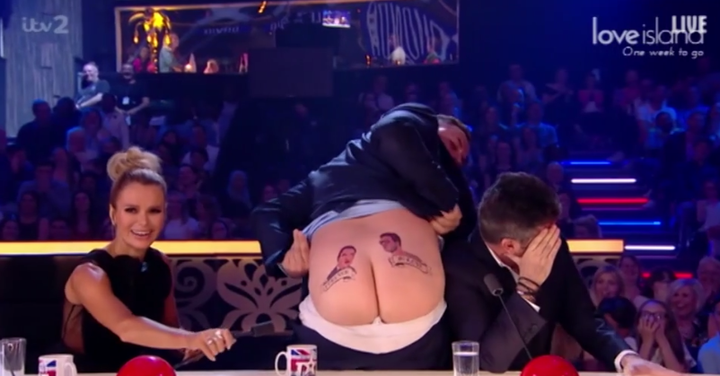 "You know what, I'm not paid enough money to deal with that," he said.
"Seriously - I actually feel sick. That's weird. Why are you laughing. Weirdo. I didn't like it."
Aaaaaah poor Simon.
Just moments before, teenage singer Kyle Tomlinson and magical double act DNA were the first acts voted through to this year's final.
For the first time in the show's history, it was left entirely to viewers to decide which two acts went through to the final.
The 'Britain's Got Talent' semi-finals continue this week on ITV at 7.30pm. 'Britain's Got More Talent' is live on ITV2 at 10pm this week.