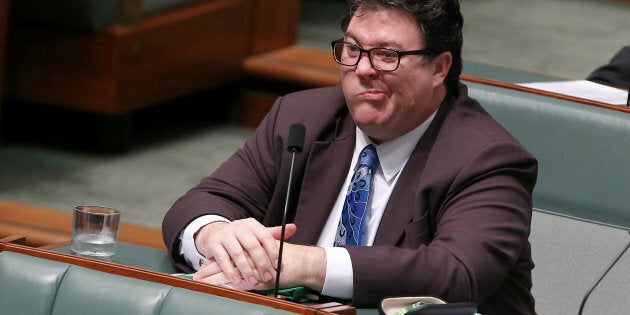 Labor has attacked George Christensen's "stunt" on penalty rates, claiming his support for protecting Sunday and holiday payments is simply a ploy to save his own skin.
"George Christensen has never, ever supported penalty rates -- not before and not as a result of his latest stunt," Labor's shadow minister for employment and workplace relations Brendan O'Connor said.
"The only reason George Christensen is talking about penalty rates is because of the pressure he's feeling in his electorate from the people who are going to lose money as a result of his and his government's failure to protect penalty rates."
On Monday, Christensen broke ranks from his Coalition colleagues by publicly criticising the FWC ruling.
"I do not support any worker forcibly having his or her take home pay eroded. And so I oppose the recent decision of the Fair Work Commission to cut Sunday penalty rates, effectively eroding the take home pay of workers," the Member for Dawson said.
However, far from simply lining up behind Labor, Christensen also introduced an amendment to the bill which slaps down the ALP and leader Bill Shorten. Christensen's proposed amendment called to restore penalty rates "that were previously cut with the support of unions" -- referring to those rates which were traded in union negotiations.
Conditions such as penalty rates can be traded for other conditions in industrial agreements, such as more holidays or higher base rates of pay. Christensen also challenged Labor and O'Connor, to support his amendment.
"Mr Christensen has never once broken ranks with the Government on penalty rates – he's in lock step with their support to cut penalty rate," O'Connor said on Tuesday.
"Mr Christensen voted against Labor's legislation to protect workers' take home pay now and into the future on 27 February when Labor sought to introduce and pass the Bill."
O'Connor also said Christensen had over-egged his claims of action on the issue. Christensen told O'Connor on Twitter: "If YOU really oppose penalty rate cuts then YOU need to vote for MY bill to stop FWC cuts", but the Labor MP said there was no such bill.
"Mr Christensen has merely moved a second reading amendment to Labor's legislation -- his amendment has absolutely no practical effect. Mr Christensen talks about his Bill to protect penalty rates -- trouble is there is no Bill, it's as mythical as the Loch Ness monster," O'Connor said.
"Labor's Bill has passed the Senate and stands ready to be voted on in the House of Representatives -- if Mr Christensen wants to protect penalty rates he need only ask his government to bring that Bill on."
The Australian Council of Trade Unions and the Shop Distributive and Allied Employees Association (SDA) union also criticised Christensen's latest actions. ACTU president Ged Kearney said Christensen's intention was "welcome" but his plan "counter-productive".
"The alternative to Labor's bill foreshadowed by Dawson MP George Christensen could make workers worse off introducing a dangerous distraction that will potentially threaten the take home pay an entirely new group of workers," she said.
"Mr Christensen says he is opposed to forced pay cuts for 700,000 workers, but if that is truly his objective then his course of action is clear; he will withdraw his foreshadowed proposal and support the bill that is before the House in its original form."
"Mr Christensen is doing the Turnbull Government's dirty work and pitting worker against worker, when the truth is that there is one clearly defined group of up to 700,000 Australian working people who are facing the prospect of having their pay cut on Sunday 2 July, 2017. He should stop with the distractions and simply commit to stopping this from happening.
The SDA also criticised his approach.
"George's empty gesture to 'protect' penalty rates has nothing to do with workers, and everything do with George," SDA National Secretary Gerard Dwyer said in a statement.
"Now he's seen just how upset workers are with having their take home pay slashed by the Government of which he is member, he's scrambling to pretend he's on their side. But the fact is Mr Christensen's bill will do absolutely nothing to protect the take home pay of workers in his electorate or across the country."
Dwyer also attacked Christensen's amendment, which criticises the practice of unions trading away penalty rates for other conditions.
"Mr Christensen conveniently ignores the fact that through robust enterprise bargaining with employers, our union has secured a package of strong wages and conditions for fast food and retail workers. In the retail sector the practice of rolling up rates in union negotiated EBAs have delivered weekly wages $90 higher than the award rate for major supermarket chain employees," he said.
"At McDonald's, full time senior weekly wages are $50-$65 a week higher than the fast food award. The fact is when small business was offered the same opportunity to shift the value of weekend penalty rates into higher base rates of pay for workers through the 'SA Small Business EBA', they walked away."
"This reveals the true nature of their agenda, which is simply a straight cut to penalty rates for their workers."
Click below to follow HuffPost Australia Politics on Facebook!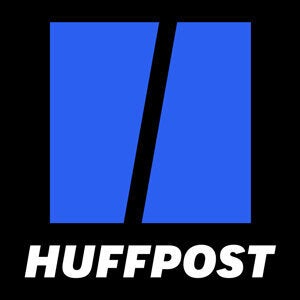 ALSO ON HUFFPOST AUSTRALIA