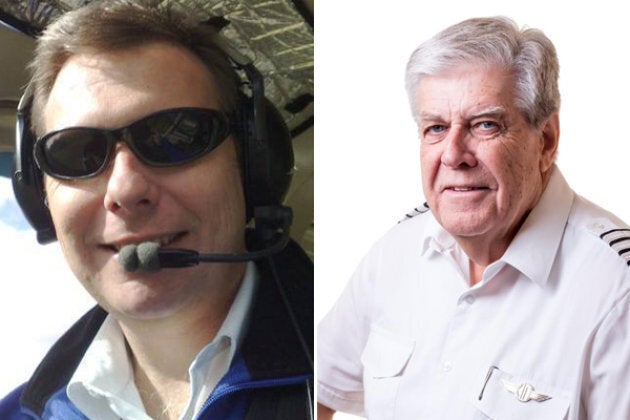 Three Adelaide men have been killed after a light aircraft crashed near Renmark Airport in the South Australian Riverland on Tuesday.
The men -- chief pilots Martin Scott, 48, and Paul Daw, 65, and Civil Aviation Safety Authority (CASA) employee Stephen Guerin, 56 -- were all experienced pilots and it is not yet clear what caused the crash.
The identities of the men were released on Wednesday morning after South Australian Police confirmed the fatalities late on Tuesday. A search team had found the plane wreckage at 7:10pm that night.
There were no survivors from the crash.
Private aircraft charter company, Rossair Charter, has now grounded its entire fleet. It confirmed in a statement that the company owned the aircraft and would be working closely with authorities to determine the cause of the crash.
Chief pilot Martin Scott was originally from Cornwall, England, and had been working at Rossair Charters since September 2015, according to his LinkedIn profile. He was also an experienced helicopter pilot, conducting rescue operations in the Kimberley, and had worked for various aviation companies across Australia.
Paul Daw, 65, was a flying instructor with Adelaide-based flying school Bruce Hartwig and was just three days away from finishing his role there when the tragedy occurred.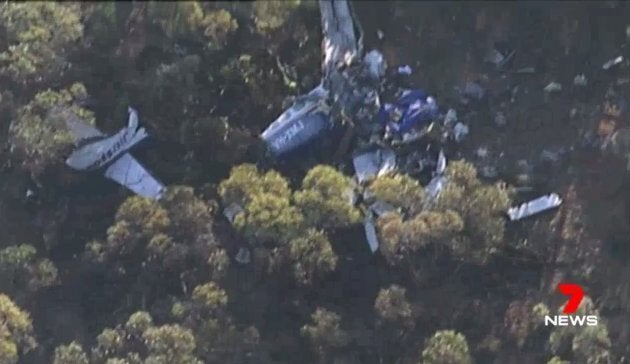 "Typical of Paul, at 65 he had no intention of retiring from being a pilot, so he was working with Rossair to continue his unrelenting passion for all things aviation," the Bruce Hartwig Flying School said in a statement.
"Hartwig's and the aviation community will not only grieve at the passing of a tremendous individual, but also for the significant loss his family suffers.
"Paul was a very well-known, highly experienced and respected senior pilot. We will all miss our dear friend and valued colleague."
The South Australian Aviation Museum, where Daw also worked as Collection Manager, said they were "devastated" by news of his death.
"We offer our sincere condolences to Paul's wife Anne, daughters Emma and Rachel, son Simon and brother Nigel," they said.
"Paul will leave a huge gap in our organisation and our hearts."
The third victim, Stephen Guerin, 56, was a representative from the government's Civil Aviation Safety Authority (CASA) and had previously experience as a pilot.