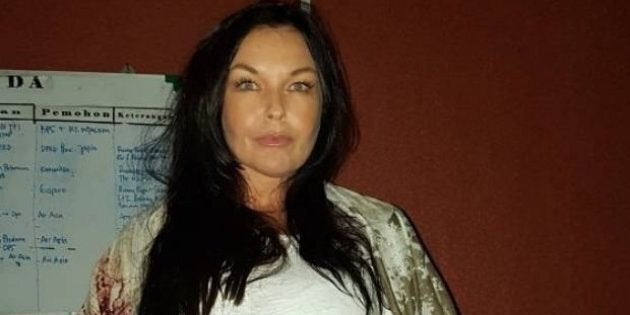 Convicted drug smuggler Schapelle Corby is using her public profile and new-found Instagram popularity to raise awareness to the stories of missing children in Australia.
The Tyrrell case was one of the most high profile missing persons cases from 2014, when the three year old was abducted in Kendall, New South Wales.
As she began her departure from Bali surrounded by a heavy security detail, Corby brandished a handbag with a picture of the missing toddler on it, which was later coupled with an Instagram post on Monday calling for her followers to not "be distracted by trivia".
That post was followed on Tuesday with a photo Corby uploaded of missing teenager Hayley Dodd, who disappeared in 1999 and would now be aged 35.
"This is Hayley Dodd who has been missing since 1999. Hayley was just 17 years old," the post said.
"There are so many missing children in Australia, more awareness needs to be raised."
Corby's social media updates have also included a reference to Daniel's Law -- a bill drafted by the Daniel Morcombe Foundation that calls for states to introduce public sex offender and child homicide offender registries in light of 13-year-old Daniel's disappearance in 2003.
ALSO ON HUFFPOST AUSTRALIA