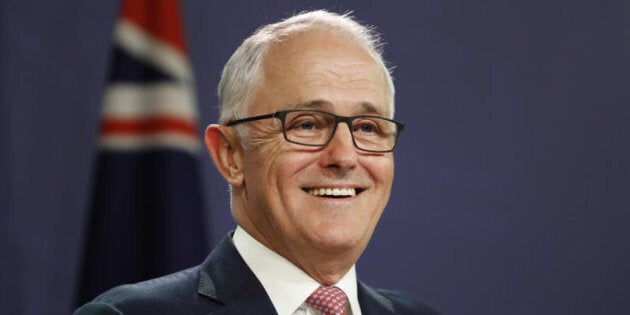 CANBERRA – Prime Minister Malcolm Turnbull is preparing to defend higher taxes under his Liberal Coalition Government while talking up the government's duty to foster equality and care for society's most vulnerable.
In excerpts of a major speech to be delivered Wednesday to CEDA's State of the Nation conference, seen by HuffPost Australia, Turnbull is to take this position while picking up the post budget attack on the Federal Opposition over its "grand schemes" in education and health, as well as its "shameful abdication of responsibility" in disability funding.
The Turnbull Government needs, but has so far failed, to get the Opposition Leader Bill Shorten to concede the Labor initiated and popular National Disability Insurance Scheme (NDIS) was not properly funded if it is to get him to support its 2017 budget plan to increase the Medicare Levy to pay for it.
"Labor floats grand schemes, Liberals fund vital services," the Prime Minister will tell the Parliament House audience.
"In the case of disability funding, it was a shameful abdication of responsibility to some of our most vulnerable people.
"Rolling out the NDIS, and ensuring that it is properly funded, is a key priority for the Government, and for people with disabilities, their carers and families. The NDIS Savings Fund, once legislated, will make this a reality."
Labor insists the NDIS was fully funded and have accused the Government of trying to justify a tax increase to cover up "failed budget repair." The Opposition also accuses the Coalition of wanting to dismantle and privatise the NDIS. Regardless, the planned Medicare Levy increase, together with the controversial levy on the big five banks, have left the government open to criticism that it is betraying Liberal ideals of lower taxes and tight fiscal reins on spending.
The tax increases have helped earn the 2017 Scott Morrison budget a "Labor lite" budget description.
The Prime Minister will say his government was left with no other choice. And he insists there is no betrayal.
"We have made the tough and pragmatic decisions to put the Budget in a stronger position," Turnbull is expected to say. "Yes Liberals prefer lower taxes - but we dislike unsustainable deficits and mounting debt even more.
Turnbull lying about Labor & the NDIS. We created it and we're funding it – but we're not making 10 million Aussies pay more tax like he is.

— Bill Shorten (@billshortenmp) May 22, 2017
"And we have delivered this while sticking to our values; all of our new spending decisions were paid for by reducing spending elsewhere in the Budget.
"Government spending will fall to 25 per cent of GDP by 2019-20 — around the 30-year historical average. And average real growth in spending under this Coalition Government is lower than the average of each of the previous five governments, extending back almost fifty years."
And so, the Government will not support Labor's proposed amendment to the planned Medicare Levy rise, by applying it only to people who earn more than $87,000 a year, effectively making taking Australia's combined top marginal tax rate to 49.5 per cent.
"The last time the top rate plus the Medicare Levy was higher was in 1988-89, when it was 50.25 per cent," Turnbull will say.
"Returning to that bygone era would send a very poor signal to all Australian workers: don't bother trying to earn just over 2 times average full time weekly earnings. Because once you do, half of every additional bit of effort; half of every extra hour you work; half of every new idea you generate - indeed, half of your extra perseverance, determination and enterprise - belongs to the government.
"This undermines aspiration and fairness, while worsening incentives and economic efficiency. "
Equality, to Turnbull, is the goal.
"There is nothing more Liberal than doing all we can to ensure that every Australian has the same opportunity, the same chance, with hard work and enterprise to get ahead and realise their dream," he will say.
The Labor Leader is due to give his keynote address to the CEDA conference on Thursday.
Click below to follow HuffPost Australia Politics on Facebook!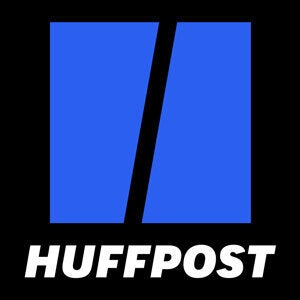 ALSO ON HUFFPOST AUSTRALIA