If you love adventure, thrills, spills, and waiting in huge lines then the new "Guardians of the Galaxy" ride is perfect for you!
Disney's California Adventure Park opened "Guardians of the Galaxy -- Mission: Breakout!" this weekend and lines were so massive fans were waiting up to SEVEN HOURS for a ride that lasts about two minutes.
The story sees riders joining with Rocket Raccoon to save the Guardians from The Collector, with obvious mayhem ensuing in the process. Basically you're in a giant lift and it shoots you up in the air and drops you a bunch of times. Not the sort of ride you want to do right after a heavy lunch.
Thankfully, if you can't be bothered lining up for an entire day or you're just a little too far from California to even join the queue, a bunch of news stations sent intrepid reporters to give the ride a spin... and filmed the whole thing.
So many of these clips have started to go viral, with reporters attempting to keep their cool as they're launched in the air and dropped several times within the two minutes.
One such reporter, "ABC30" Action News reporter Cory James, was an absolute professional... right up until all the screaming began. James was an absolute trooper as he screamed his way into viral fame, withe the clip above now being circulated on news bloopers sites across YouTube and Facebook.
The best part about the clip isn't just James' reaction to the ride, but how absolutely nonchalant his companions seem to be.
Oh to be that calm while free-falling.
Click below to subscribe to the Refresh podcast by HuffPost Australia on iTunes.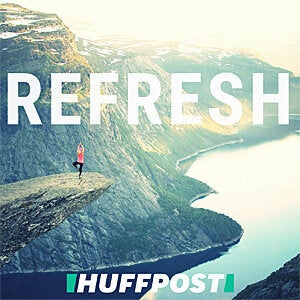 ALSO ON HUFFPOST AUSTRALIA