The method that Roberts uses has become "Kafkaesque" and crude, as on Thursday, he raised in Senate estimates a fake study which concluded penises are responsible forclimate change in an effort to show the peer review process for scientific articles is flawed.
Well, "conceptual" penises.
Roberts raised this hoax gender studies paper titled, "The Conceptual Penis As A Social Construct" during questioning with Australia's premier science body, CSIRO.
We conclude that penises are not best understood as the male sexual organ, or as a male reproductive organ, but instead as an enacted social construct that is both damaging and problematic for society and future generations. The conceptual penis presents significant problems for gender identity and reproductive identity within social and family dynamics, is exclusionary to disenfranchised communities based upon gender or reproductive identity, is an enduring source of abuse for women and other gender-marginalized groups and individuals, is the universal performative source of rape, and is the conceptual driver behind much of climate change.

"The Conceptual Penis As A Social Construct" 19th May 2017.
Thus Roberts launched: "In that they claimed that penises caused climate change".
CSIRO had nothing to do with the paper, its publishing or its aftermath, but, details, details.
"The point I am getting at is that that was published in the journal Cogent Social Sciences, but it has credibility because it has been peer reviewed," the One Nation senator said.
"So I am very concerned about some of the peer reviewed papers."
Science Minister Arthur Sinodinos was not impressed, jumping in: "You have quoted two papers. You have then jumped to a general proposition that this means every peer reviewed paper in the world, or potentially, is subject to some sort of potential for fraud."
Roberts responded: "Senator Sinodinos, I did not."
But for Sinodinos: "This idea that we can jump from two very specific papers to a general proposition about peer reviewed scientific findings, we really are in a very Kafkaesque world."
Feeling misrepresented, Roberts explained: "I am saying there are possibly holes in the peer reviewed process."
For the record, CSIRO has an internal review process; an external review; it publishes in the "highest quality" journals, and it is confident in the peer review process for the journals it publishes CSIRO work in.
It was all too much for the Science Minister.
Roberts also attempted to take on Australia's Chief Scientist Alan Finkel over climate science, asking if it is important for scientist to have an open mind.
Roberts asks if it's important for scientists to have an open mind.

Yes, Prof. Finkel says, "but not so much that your brain leaks out."

🔥🔥🔥

— Stephanie Peatling (@srpeatling) June 1, 2017
Finkel responded in the affirmative, but quipped, "not so much that your brain leaks out."
Roberts also asked Dr Finkel whose data he relies on for his statement that the "temperature is going up and up and up?"
His response: "Everybody senator," listing NASA, the UK Bureau of Meteorology, the U.S National Ocean and Atmospheric Organization and Australia's Bureau of Meteorology.
Senator Roberts: Pretty much every organization in the world?

Dr Finkel: Well, every major scientific organization.

Senator Roberts: Every major scientific organization in the world.
Click below to follow HuffPost Australia Politics on Facebook!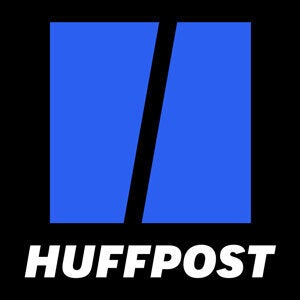 ALSO ON HUFFPOST AUSTRALIA