June is shaping up to be a big one for TV lovers, with Netflix taking us back to Litchfield Penitentiary for the fifth season of "Orange is the New Black", and it looks like all hell is breaking loose. There's also a few exciting new shows you'll be able to binge, with seasons of "GLOW" and "Gypsy" coming out later in the month.
If a binge-watch isn't really your style, Stan and Amazon Prime Video might have you covered with several of their biggest series being released same-day as the US. From Executive Producer Jim Carrey comes "I'm Dying Up Here", an amazing drama about stand-up comedians in the 70's. Stan will also bring back season four of "Power", season four of "Younger", and after a two-night premiere, season two of "Preacher".
Meanwhile, Amazon Prime Video, the latest streaming service to land on our shores, will continue to bring weekly episodes of the critically acclaimed "American Gods" hours after the U.S.
Get your calendar ready because we've grabbed some of the highlights heading to streaming services. Bold titles will be arriving on Stan, italicised on Amazon Prime Video, and plain on Netflix.
June 1
"Kardashian: The Man Who Saved OJ Simpson"
"Life in a Day"
"Under the Dome" Season 3
June 2
"Lucid Dream"
"Saving Banksy"
"The Lovely Bones"
"The Flintsones"
"Scary Movie"
"Scary Movie 2"
"Long Strange Trip"
June 4
"Sweeny Todd: The Demon Barber of Fleet Street"
June 5
June 6
June 7
June 8
June 9
"Orange is the New Black" Season 5
"Shimmer Lake"
"Strangers With Candy" Seasons 1-3
"From Dusk Till Dawn"
"Pulp Fuction"
"Jackie Brown"
"Kill Bill" Vol. 1 & 2
"Le Mans: Racing is Everything"
June 13
June 14
June 16
"El Chapo" Season 1
"Counterpunch"
"World of Winx" Season 2
"Harry Potter and the Philospher's Stone"
"Harry Potter and the Chamber of Secrets"
"Harry Potter and the Prisoner of Azkaban"
"Harry Potter and the Goblet of Fire"
"Fargo" Season 2
"Ricky Gervais: Science"
"Barely Famous" Season 1
"Yoga Hosers"
June 18
June 19
"Adventure Time" Season 8, Part 2
June 20
"Rory Scovel Tries Stand-Up For The First Time"
"Disney's Pete's Dragon"
June 21
"Storks"
"The Gift"
"The Infiltrator"
June 22
"Awkward" Season 5, Part 1
"Masterminds"
June 23
"GLOW" Season 1
"You Get Me"
"Nobody Speak: Trials of the Free Press"
"Vanilla Sky"
"Wes Craven Presents: Dracula 2000"
June 25
"The Originals" Season 3
"The Last Samurai"
"J. Edgar"
"Mystic River"
June 26
June 28
"Okja"
"The Magnificent Seven"
"Disney's Oz the Great and Powerful"
"Good Will Hunting"
June 29
June 30
"Gypsy" Season 1
"Munich"
"Blair Witch"
"The Expendables"
"The Expendables 2"
Click below to subscribe to the Refresh podcast by HuffPost Australia on iTunes.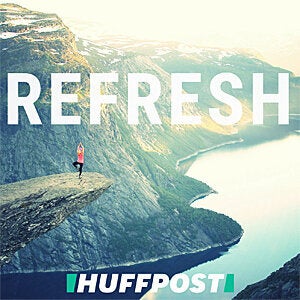 ALSO ON HUFFPOST AUSTRALIA