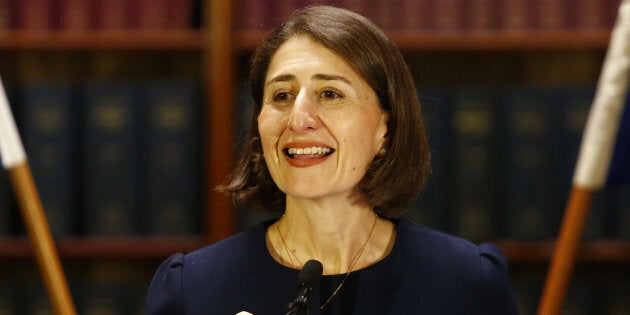 New South Wales has announced a housing affordability reform package which will abolish stamp duty for first home buyers spending up to $650,000, and give concessions for properties up to $800,000.
"To put that into perspective, the median apartment price in Greater Sydney is $700,000, that means half of all units in greater Sydney cost $700,000 so this clearly puts first home buyers in the game," premier Gladys Berejiklian told media on Thursday.
Currently in NSW, a stamp duty exemption exists for new homes valued up to $550,000 and vacant land up to $350,000, as well as concessions available for first home buyers of new properties costing between $550,000 and $650,000 and of vacant land priced between $350,000 and $450,000. The changes, to come into effect July 1, will raise that bar even higher.
Berejiklian also announced stamp duty charges that banks often require from first home buyers when organising lenders mortgage insurance will also be axed and the foreign investors surcharges will increase from four to eight percent on stamp duty and from 0.75 percent to 2 percent on land tax.
The Premier also said that investors purchasing properties off the plan will be given stamp duty concessions in order to help first home buyers compete with foreign investors.
"This means the NSW government not only has taken seriously the task of addressing housing affordability, but we've acted on it," Berejiklian said.
"We know there isn't a single solution. We know this is a complex challenge. We know how hard it is to save up for your first home, especially in greater Sydney and some regional areas."
To combat the issue further, Berejiklian said the reform package will also see the NSW Government commit to putting $3 billion into infrastructure funding and will fast-track the approval of "well-designed dwellings" to maintain high levels of supply.
"We know that supply is key, we do need more housing to put downward pressure on prices," she said.
"We also know that when you are putting in extra supply, you need to have extra infrastructure, you need to make sure communities have the roads, the rail but also social infrastructure to make sure those precincts get all the infrastructure they need."
Independent planning panels will also be part of Berejiklian's housing affordability reforms for local councils urban and regional areas, aimed at streamlining development applications and maintaining the efficiency of the planning process.
ALSO ON HUFFPOST AUSTRALIA