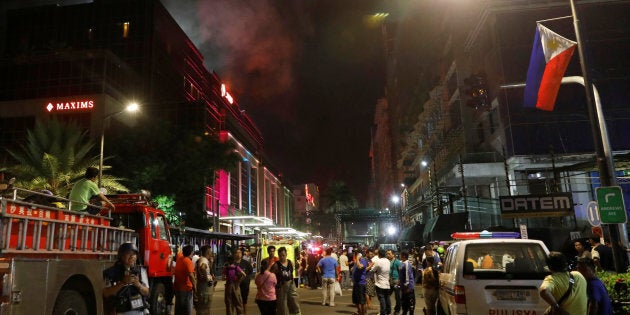 The bodies of thirty-seven people, including a suspected lone gunman, have been found inside Resorts World Manila on Friday after a man attacked the establishment around midnight local Philippines time.
The burnt body of the alleged lone gunman was later found around 7am in a guest room of the hotel after setting himself on fire and taking his own life.
The Palace of the Philippines President, Rodrigo Duterte later sent its condolences to the friends and families of the victims of the attack in a statement, saying the incident "is a reminder that civilised society has no place for this kind of violence".
"The Palace wishes to extend its deep condolence to the families and friends of the victims of the Resorts World Manila's latest incident," the statement said.
"The safety of citizens and the security of communities are our primordial concerns, and we hope to seek everbody's cooperation to achieve a peaceful and fear-free environment."
Resorts World Manila also labelled the attack as a "cowardly act of a deranged mind" that marked a "sad day" for the establishment, in a statement posted to social media.
ALSO ON HUFFPOST AUSTRALIA