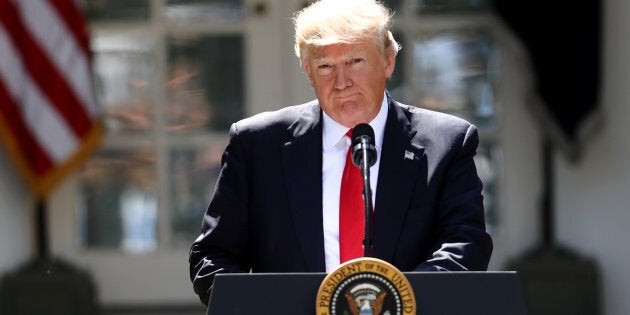 But now the US Weather Channel website has taken the criticism of Trump's decision to a whole new level, using the layout of their website to really send its message to the President.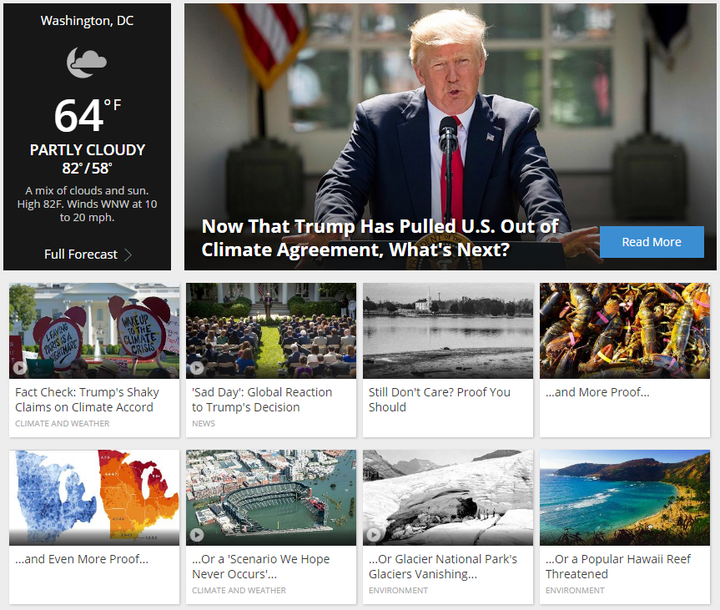 And people have been loving it.
With Trump's withdrawal decision, the U.S. joins Syria and Nicaragua as the only countries outside the agreement to combat climate change. Other countries, led by the European Union, China and India, pledged to forge ahead in the effort without the U.S. But the loss of the world's second-largest emitter of greenhouse gases will have a traumatic effect on the fight against global warming.
Leaving the Paris Accord is arguably the most isolationist move yet by the new Trump administration, a step that threatens to weaken the nation's bargaining power in other accords.
And with that in mind, The Weather Channel is not messing around.
ALSO ON HUFFPOST AUSTRALIA