Prime Minister Malcolm Turnbull and U.S. Secretary of Defence, James Mattis, have both warned against China's construction of islands in the South China Sea while advocating for greater cooperation between nations in the Asia-Pacific region, at a defence summit in Singapore.
The speeches were delivered to the Shangri-La Dialogue which comprised delegates and officials from various Asian countries on Friday night, Fairfax media reports.
In his highly-anticipated keynote address, Turnbull also made a point to warn against "de-globalisation", and the "dangerous conduct of North Korea".
"China has gained the most from the peace and harmony in our region and it has the most to lose if it is threatened," Turnbull warned Asia's premier security conference.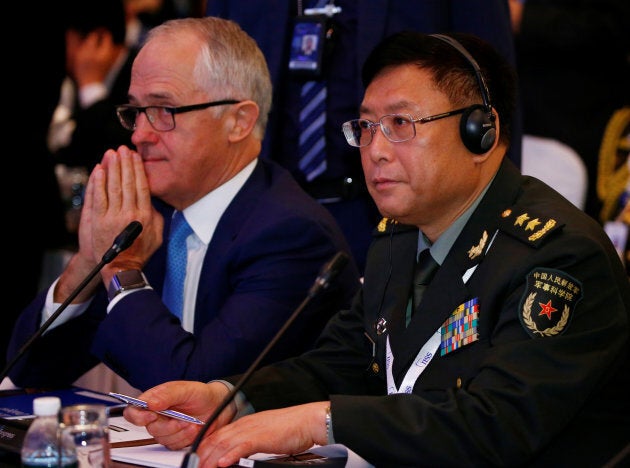 He said the country needed "cooperation, not unilateral actions to seize or create territory or militarise disputed areas".
"A coercive China would find its neighbours resenting demands they cede their autonomy and strategic space and look to counterweight Beijing's power by bolstering alliances and partnerships, between themselves and especially with the United States."
Turnbull referenced this isolationist movement and urged the Asia-Pacific region to "reject the de-globalisation impulse".
"While competition between the U.S. and China... is bound to occur, conflict is not inevitable."
He also encouraged increased partnership in the region to mitigate against the "reckless and dangerous conduct of North Korea".
Echoing a similar sentiment, Mattis maintained America's disapproval of China's island building saying "we cannot and will not accept unilateral, coercive changes to the status quo".
However, the Secretary of Defence said the U.S. was still working with China on North Korea, to reduce the "clear and present danger" of missile development in Pyongyang, which he described as a "threat to us all".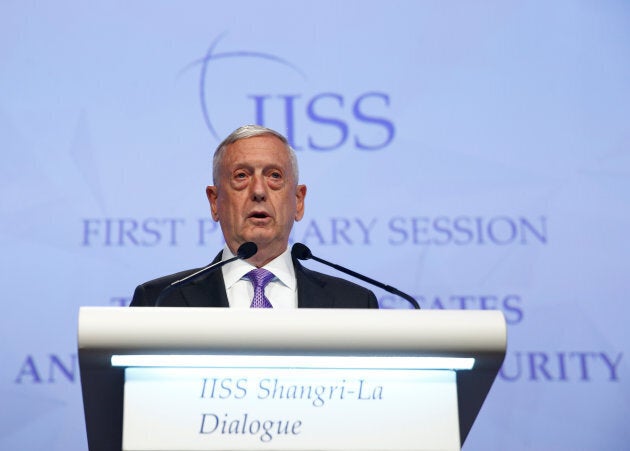 "There is a strong international consensus that the current situation cannot continue. China's declared policy of a denuclearised Korean Peninsula is our policy as well, and also that of Japan and the Republic of Korea."
"While competition between the U.S. and China, the world's two largest economies, is bound to occur, conflict is not inevitable," he said.
"Our two countries can and do cooperate for mutual benefit. We will work closely with China where we share common cause."
ALSO ON HUFFPOST AUSTRALIA