Australian politicians have condemned One Nation Senator Pauline Hanson's reaction to the London terror attack, spruiking her anti-Islam migration policy and claiming that "Islam is incompatible with Australian values".
Opposition Leader Bill Shorten has called Hanson's comments "disgusting and inappropriate".
"Within hours of this happening we have people using this for crassest of politicking," he said.
"I say to those on the extremes of Australian politics ... to Pauline and the others, hold your horses."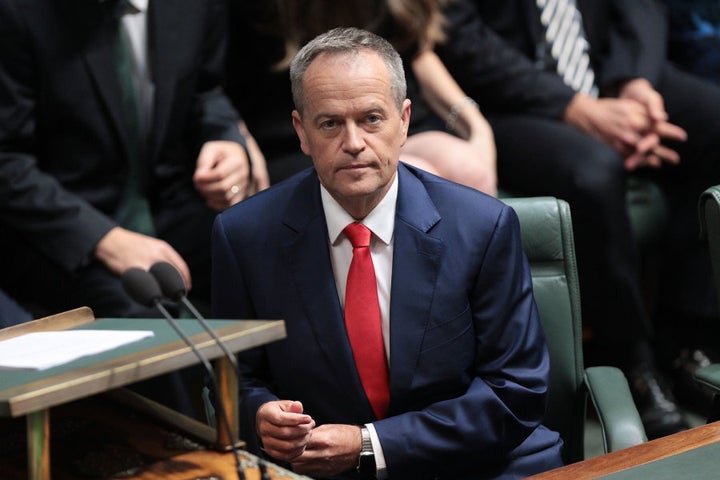 "We must stop radical Islam numbers from increasing here in Australia. Islamic immigration must end in Australia," the One Nation Senator wrote on her official Facebook page on Sunday.
The picture posted by Hanson mocks London Police's "RUN. HIDE. TELL." warnings with aggressive anti-Islam slogans.
"Australia is tired of TELLING both sides of the Government that Islam is incompatible with Australian values," it read.
"Stop Islamic immigration before Australia hits the five percent like England."
Labor MP and deradicalisation expert, Dr Anne Ally, has also spoken out against Hanson's comments, indicating the victims of these attacks should be top priority.
"I think it deplorable people would use these events for political circumstances"
"The victims should always be first in our mind. To come out straightaway and use this for political gain is absolutely disgusting and not something to be encouraged."
Politicians have condemned the attacks -- South Australian Senator Cory Bernardi describing the incident as the result of a "dangerous cultural cancer".
The Prime Minister and other Australian politicians have publicly expressed their condolences.
London police are treating two incidents at London Bridge and Borough Market as terror incidents, which London Mayor Sadiq Khan described as a "cowardly terrorist attack".
ALSO ON HUFFPOST AUSTRALIA