A third Australian has been caught up in the London Bridge terror attack which killed seven people and injured at least 48 others over the weekend.
Foreign Minister Julie Bishop told Sky News on Monday morning that one Australian was being treated in hospital, a second was on his way back to Australia and the Department of Foreign Affairs and Trade was inquiring into the condition of the third person.
"We're still making enquiries in respect to the circumstances of the third Australian," Foreign Minister Julie Bishop told the Today Show.
"I spoke to (Australia's High Commissioner to London) Alexander Downer and these are the only ones we know in terms of physical injury," Bishop said.
"We are still trying to determine circumstances and making enquiries."
The second Australian who was identified, Andrew Morrison, is already on his way back to Australia after receiving treatment for his stab wounds.
The Darwin man had just finished watching the Champions League final at Belushi's, a bar in London Bridge. He described the moment when he saw "a fight" break out on the street as he walked outside.
"I start to walk towards it. All of a sudden a guy comes up with a knife. I'm like this, ducks it and he stabs me, and I just push him off -- blood is going everywhere," he told a cameraman while holding a bandage to his bloodied neck.
"I walked into a pub and I'm like 'Someone help me, I've just been stabbed'."
The 31-year-old was in a restaurant with her boyfriend after finishing work for the night when she was stabbed in the neck by one of the attackers.
It's understood she had her back to the attacker who came up behind her, grabbed her head and slashed her throat.
Hedge underwent emergency surgery following the stabbing and was in a temporary coma before contacting friends and family.
"She can't talk. She's been stabbed around her neck, her throat. She's all bandaged up," her mother, Kim Del Toro told Fairfax Media.
"She went into surgery, but she's going to be fine, thank goodness."
Originally from Brisbane, Hedge had been living and working in London for the past six months.
Having emerged from her coma, Hedge was able to post to Facebook to reassure loved ones she was alright.
"Hey everyone, just so you know I'm doing ok. Bit of pain but I will survive. Thanks for your thoughts and well wishes. Love to all," she wrote.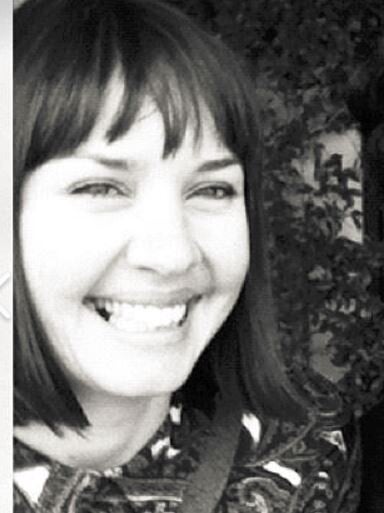 Prime Minister Malcolm Turnbull had already confirmed on Sunday that at least two Australians had been caught up in the attack.
"This afternoon the Foreign Minister spoke to the parents of both Australians [and] officials will continue to provide every assistance they can to Australians affected by this shocking attack," he said.
ALSO ON HUFFPOST AUSTRALIA