Eating a nutritious salad and feeling hungry just 10 minutes later isn't ideal. We've gone to the effort to be healthy and what do we get? More hunger, which often leads to eating bikkies or chocolate soon after.
But there are easy ways to make salad extremely filling -- and delicious, for that matter.
"Salads are usually made up of vegetables, and vegetables tend to be low in calories, rich in fibre and rich in polyphenols and other micronutrients which are absolutely essential for good health," accredited practising dietitian Chloe McLeod told HuffPost Australia.
"Eating a salad is a really easy, convenient and tasty way to be getting your veggies in for the day."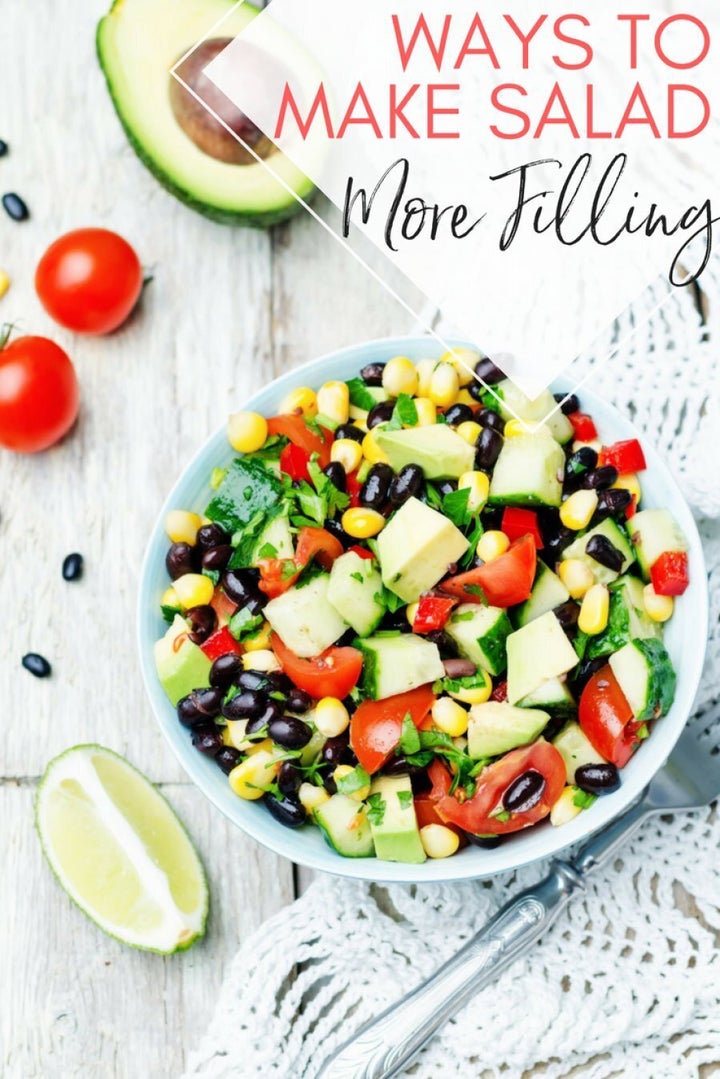 The main mistake we often make when it comes to salads is adding just salad greens, like kale. The key to a satisfying salad is to add these veggies along with protein, healthy fats and low GI carbs. This makes the meal macronutrient balanced.
"If it's just leafy vegetables, it's unlikely to keep you full for very long. What we need to do is add in some protein and low GI carbohydrates to help with making the salad more satisfying," McLeod said.
The next time you make salad, add these four ingredients.
1. Legumes
"My favourite thing to add to salads is legumes like chickpeas, lentils and cannelini beans. That's because they're a really good source of both low GI carbohydrates and plant protein," McLeod explained.
"Adding those into the salad will allow you to feel really full."
To mix up the texture, try crispy roasted chickpeas and fava beans, or add hummus in the dressing or dolloped on top of the salad.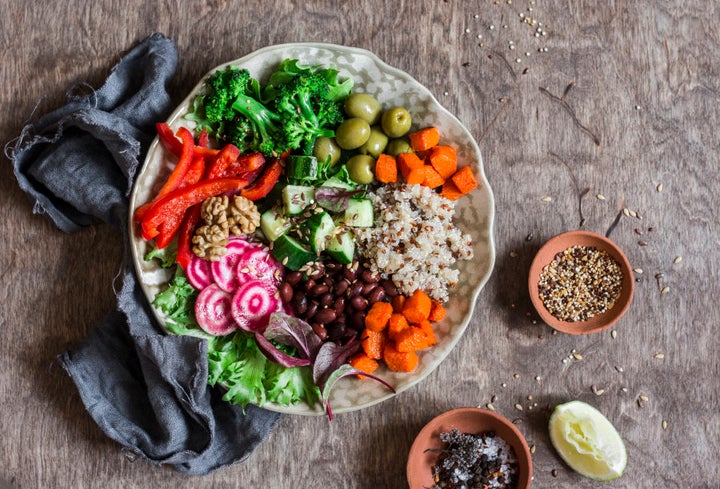 2. Protein
"Whether it's protein from something like legumes, or fish, eggs or another source of protein, this will again help you to feel more satisfied," McLeod explained.
"If you didn't want to have legumes, you might do something like tuna with brown rice and mix that through all your leafy vegetables. That's a really great way to get the mix of protein and carbohydrates so that you're feeling really satisfied."
Other vegetarian protein options include tofu and tempeh. Try marinated tofu -- like satay or Japanese-style, available at supermarkets -- and sauté until crispy.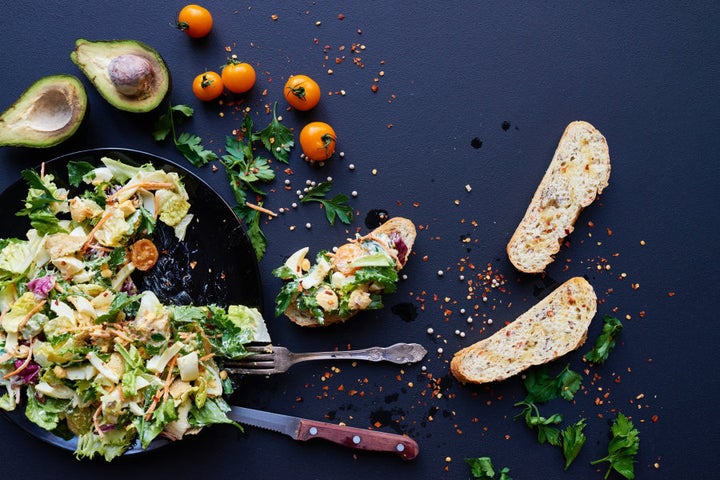 3. Healthy fats
"Also add some healthy fats in your salad -- maybe a drizzle of olive oil, avocado, cheese, or nuts or seeds on top," McLeod said.
"One of my favourite salads is to get spinach, cabbage, green beans, carrots and add in chickpeas, avocado and pumpkin seeds on top, and a drizzle of olive oil. And then you've got an awesome, filling salad."
4. Low GI carbs
"Other than the carbs found in legumes, quinoa and barley is a great choice. I'm a huge fan of barley and its chewy texture. It's super low GI so it fills you up for a long time and has very little impact on blood sugar levels," McLeod said.
"Pumpkin and sweet potato are other great carb options. With sweet potato, once it cools down it develops more resistant starch, so it can help you feel even more satisfied than if it's warm."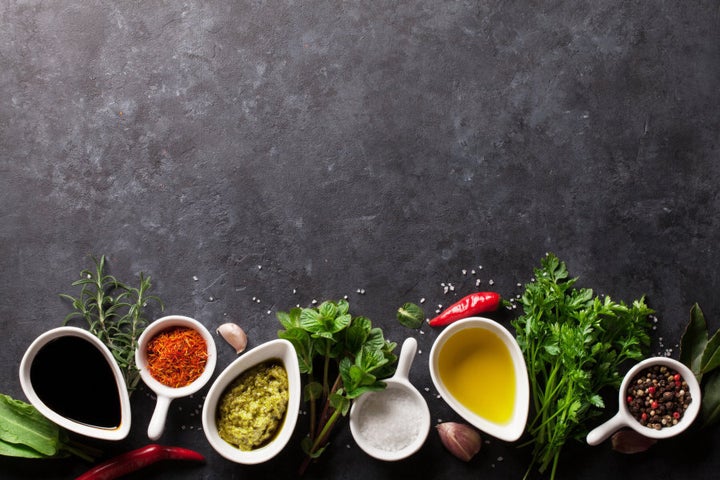 One thing we should be wary of when it comes to salad, especially takeaway salad, is the dressing.
"Dressing can often be a bit of a trap," McLeod told HuffPost Australia.
"Be mindful of salad dressings that have lots of unhealthy fat -- whether that's adding schnitzel which has been deep fried, or using really creamy dressings that are based on less healthy fats, like ranch or Caesar dressings."
Asian-style salads can also contain added sugar in the dressing, but there is an easy way to navigate the salad dressing situation.
"The best way to manage that is if you're buying a salad away from home, ask for the dressing to be on the side so that you can choose how much is added on your salad," McLeod said.
"This way you're not missing out on the flavour, but you're also not smothering the salad in something which is potentially unhealthy."
Click below to subscribe to the Refresh podcast by HuffPost Australia on iTunes.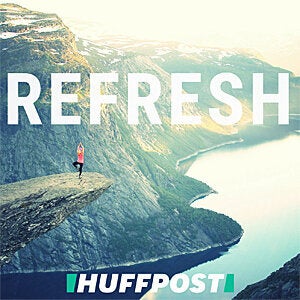 ALSO ON HUFFPOST AUSTRALIA