Cold mornings call for warming breakfasts like porridge, but if you're bored of oats (or aren't a porridge kind of person), then it's time to make baked oatmeal.
Baked oatmeal isn't mushy, sloppy or bland -- it's crispy on the outside, wonderfully gooey in the middle, and full of sweet, caramelised fruit. It's basically dessert for breakfast, but healthier.
This comforting breakfast is also super customisable and forgiving. Don't have blueberries? Use apples instead. Dislike pecans? Go for almonds or pumpkin seeds. It's all up to you and your individual taste preferences.
So, the next time you wake up on a chilly morning, try these six baked oatmeal recipes. Simply bake a batch and enjoy for the rest of the week.
1. Blueberry baked oatmeal
This satisfying, sweet baked oatmeal is all about blueberries, nuts and warming spices like cinnamon and nutmeg. When baked, the oats become golden and crispy, while the inside is full of jammy blueberries and toasted pecans.
2. Toasted coconut baked oatmeal
This coconut baked oatmeal is like a healthy twist on Anzac biscuits. It's infused with coconut three ways (coconut flakes, coconut oil and coconut milk), studded with dried fruit and -- just like a perfect bikkie -- is crispy on the edges. You'll only need 10 ingredients, and it's vegan and gluten free.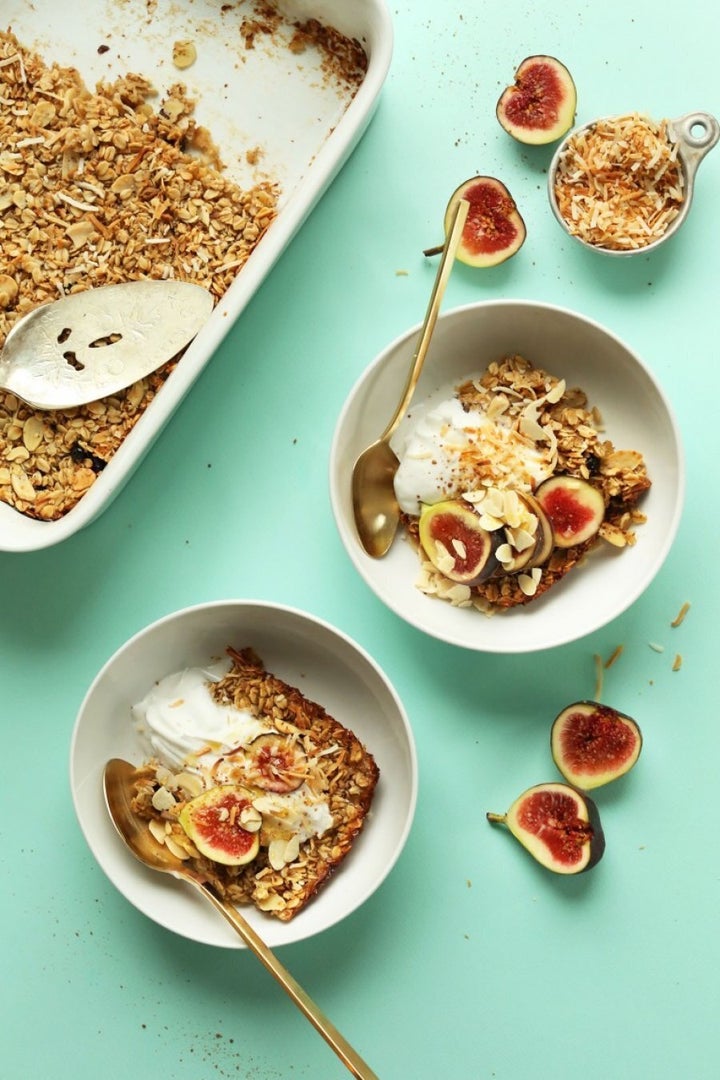 3. Banana bread baked oatmeal
If you love banana bread, this baked oatmeal recipe ticks the boxes: it's packed with ripe nanas, cinnamon, walnuts and a touch of maple syrup. Serve with nut butter, yoghurt and cinnamon, and your belly will be full and happy all morning.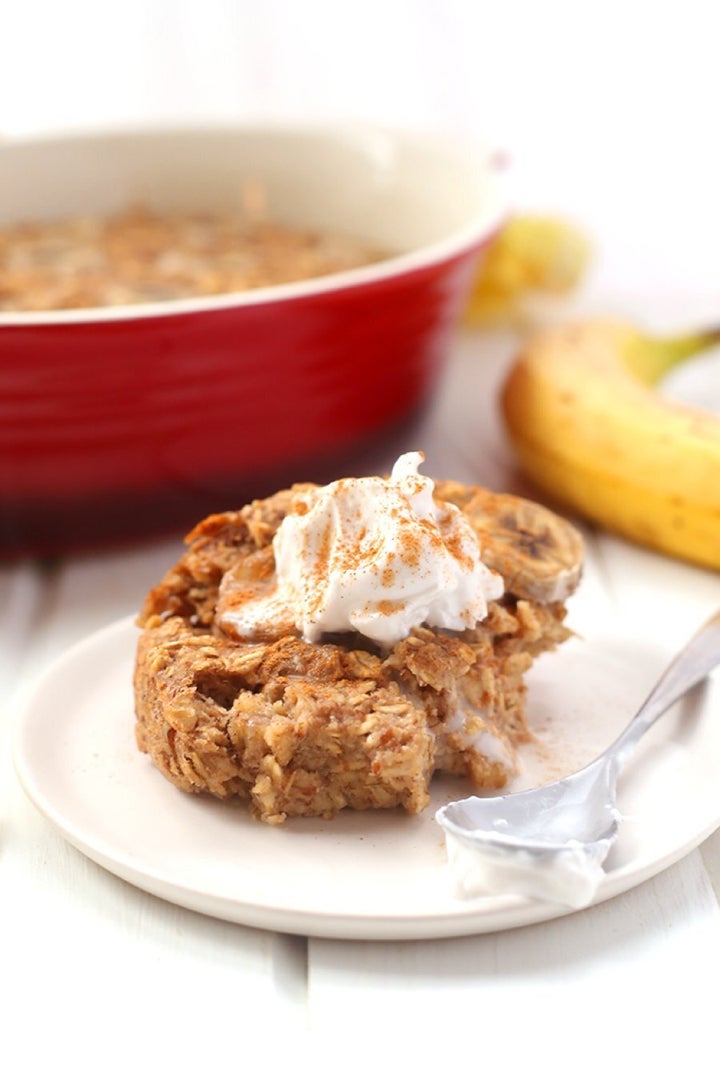 4. Quinoa baked oatmeal with caramelised strawberries and toasted coconut
For a fancier baked breakfast, try this crunchy quinoa baked oatmeal. Packed with texture, this brekkie combines oats, quinoa, cinnamon and coconut milk. After being baked until golden, the oats are topped with caramelised strawberries and toasted coconut flakes.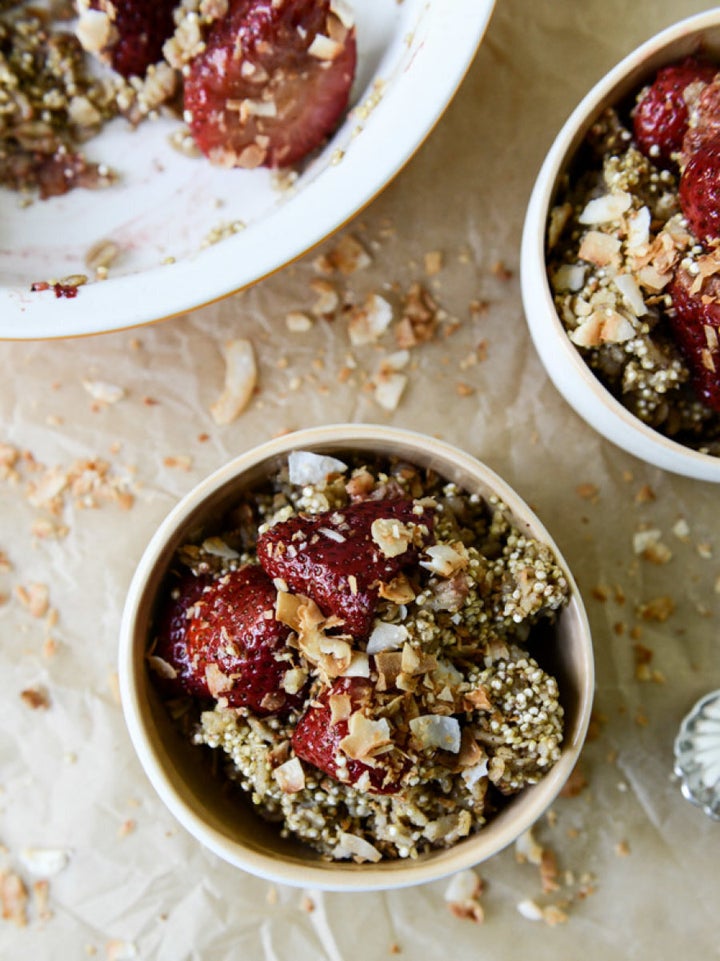 5. Peanut butter banana oatmeal
If you can't get enough of peanut butter, you best make this delicious breakfast treat. Imagine spoons and spoons of peanut butter mixed through an oat, banana and maple syrup base, which is baked until golden and topped with sliced banana, coconut whipped cream and ground cinnamon.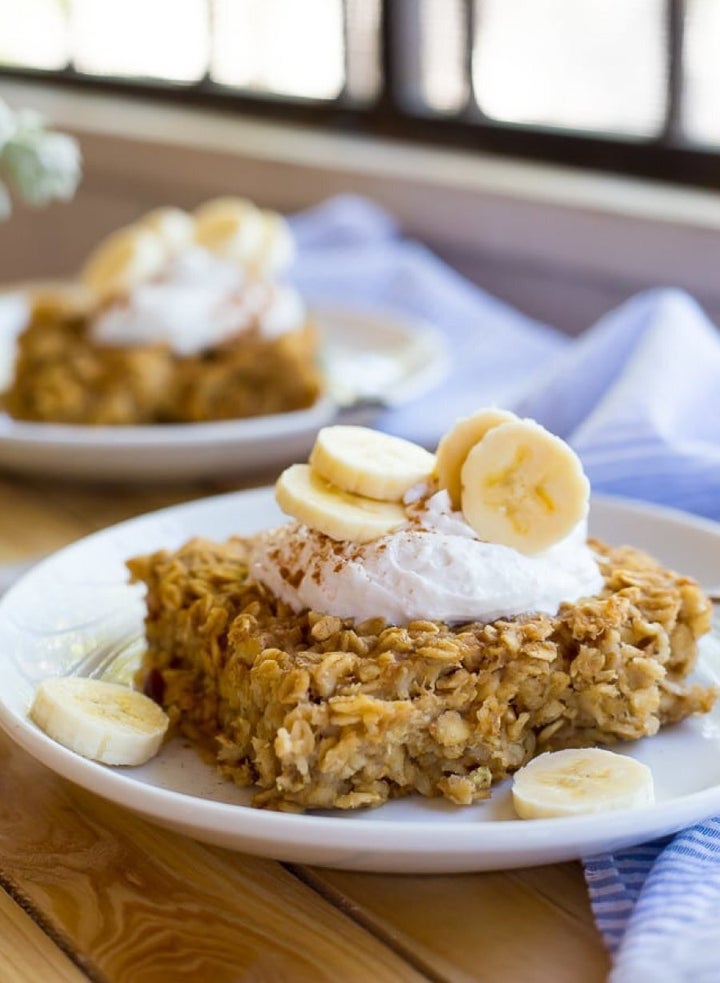 6. Tripe berry baked oatmeal
Make a berry delicious baked oatmeal with not one but three types of berries of your choosing, along with bananas, cinnamon and maple syrup. This breakfast is best served with nut butter and a drizzle of maple syrup. Drool.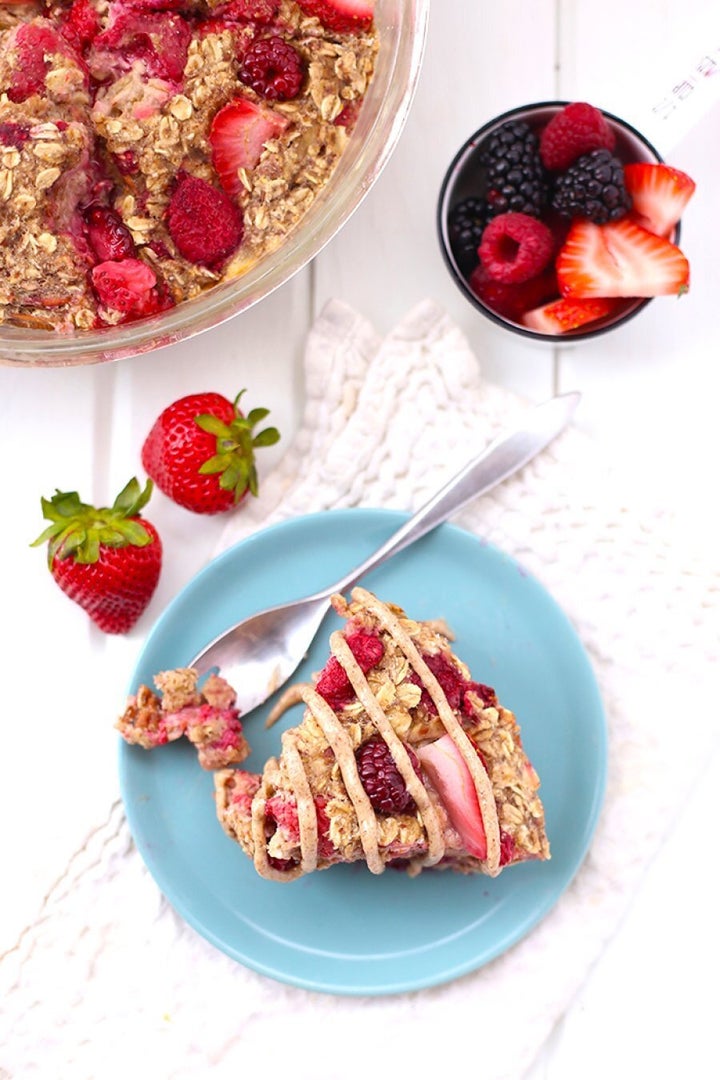 Click below to subscribe to the Refresh podcast by HuffPost Australia on iTunes.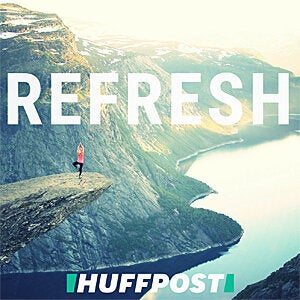 ALSO ON HUFFPOST AUSTRALIA