Ever since kale experienced a resurgence a few years ago, many of us have developed a love-hate relationship with it. We love it because it is so damn nutritious and makes us feel smug when we eat it, but we hate -- even loathe -- kale because it tastes... well, not great.
But there is an easy way to make kale taste delicious. And it doesn't involve 'massaging' kale in oil until it suddenly tastes good, because ain't nobody got time for that.
All you need to do is sauté kale pieces in a pan with olive oil, a clove of garlic and chilli flakes to taste -- and a pinch of salt and pepper.
See, much like raw broccoli or sweet potato, raw kale can be bitter and too chewy. Heat (and massaging) tenderises the kale's tough fibres and reduces bitterness, and when sautéed with flavourful ingredients, the kale takes on the delicious flavours.
Reasons to eat more kale:

High in fibre, yet low in energy
High in iron and calcium
High in vitamin A, vitamins and vitamin K
Packed with antioxidants and anti-inflammatory properties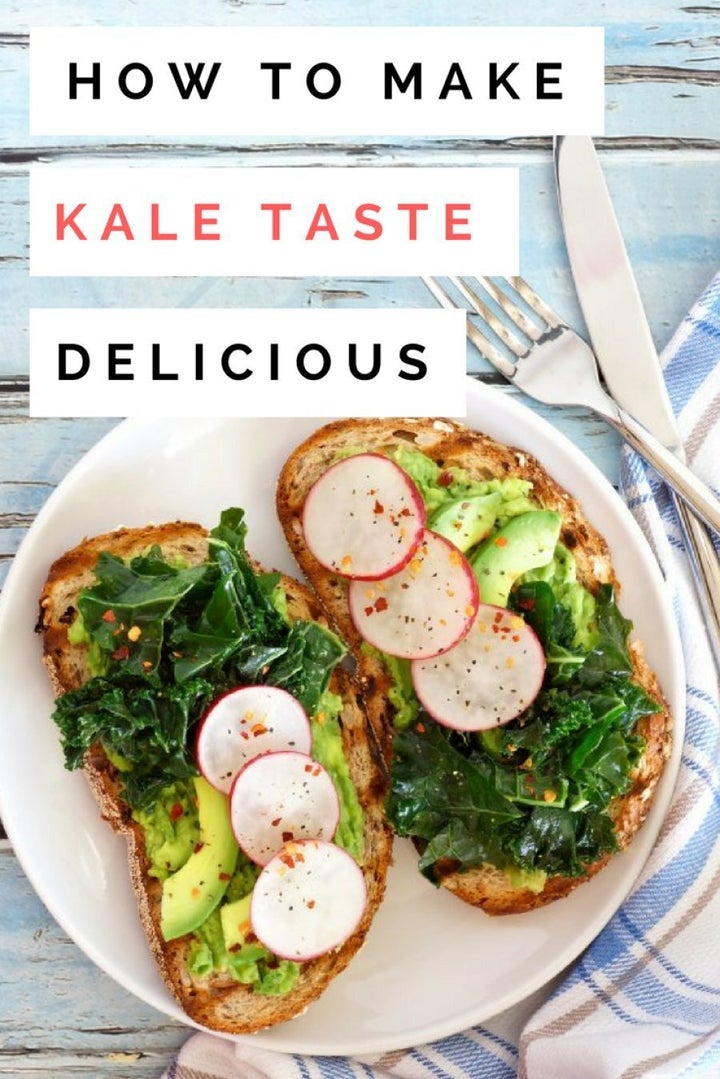 Still not convinced? Give kale a go using this easy method.
INGREDIENTS
Kale
Extra virgin olive oil
Garlic
Chilli flakes
Salt and pepper
METHOD
Start off by rinsing the kale under water to remove dirt. Then, remove the kale leaves from the stem and tear into medium-sized pieces. (The stems can be saved for soup or stock.)
Heat a pan to medium heat and add two teaspoons of olive oil. Add kale leaves to pan and stir occasionally -- watch that your kale doesn't burn.
When kale is bright green and beginning to wilt, turn down heat slightly and add crushed garlic, chilli flakes, salt and pepper, all to taste. Toss well. Turn off heat and serve.
And while you've got the rest of the kale bunch, try these delicious recipes using your now-good friend, kale.
1. Mushroom and kale grilled cheese
Get this cheesy recipe from Foodie Crush. Filled with lots of cheese, buttery chilli mushrooms, onions and kale on crispy sourdough, this toastie is perfect for the most picky of eaters.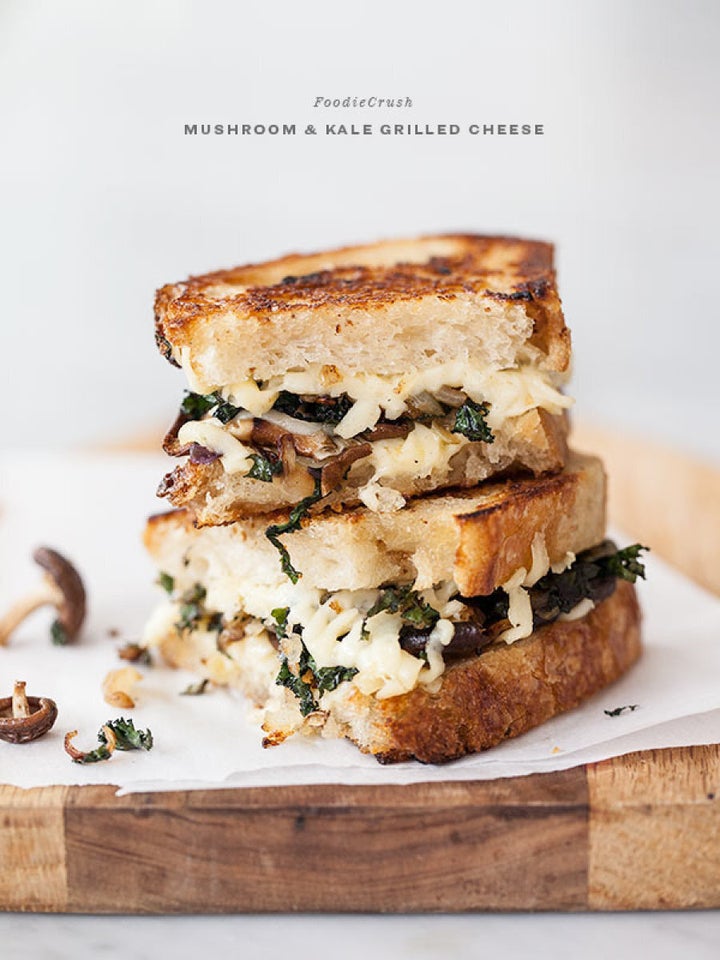 2. Scrambled tofu breakfast burrito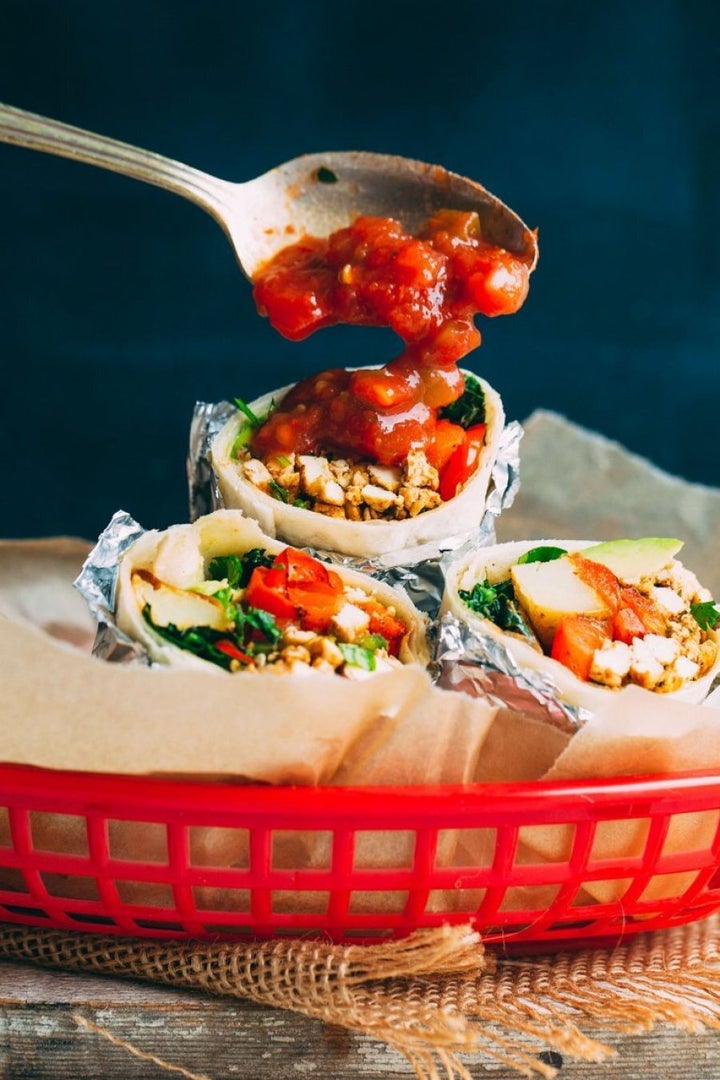 3. Bacon, kale and sweet potato hash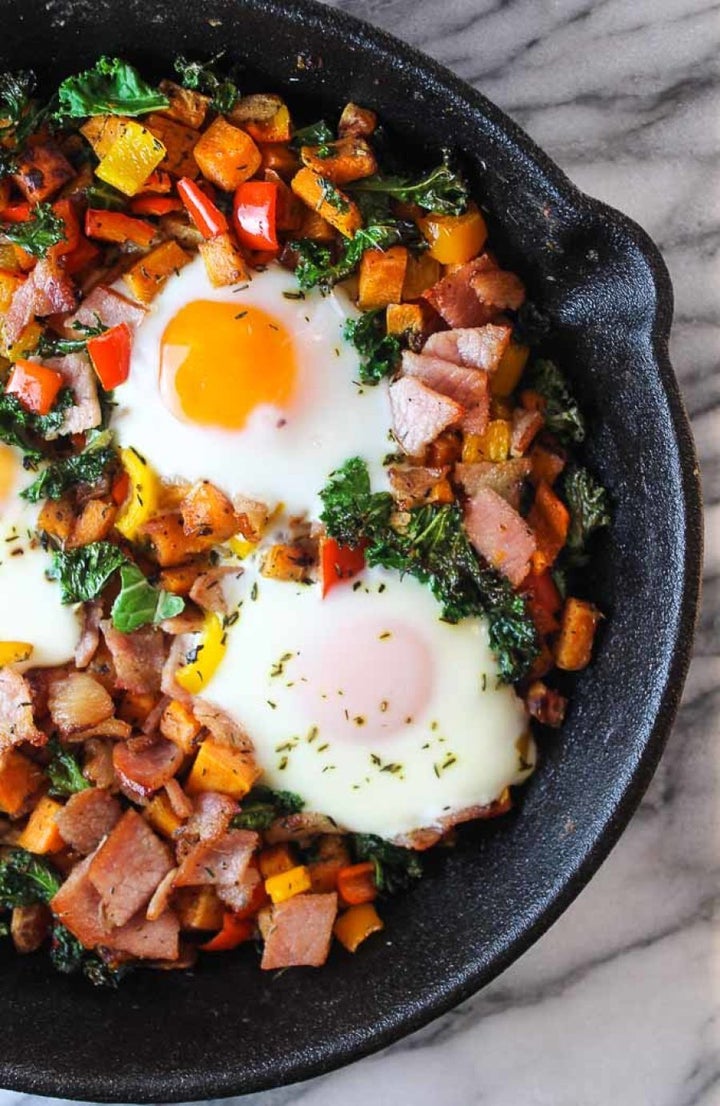 4. Slow cooker tortellini soup with sausage and kale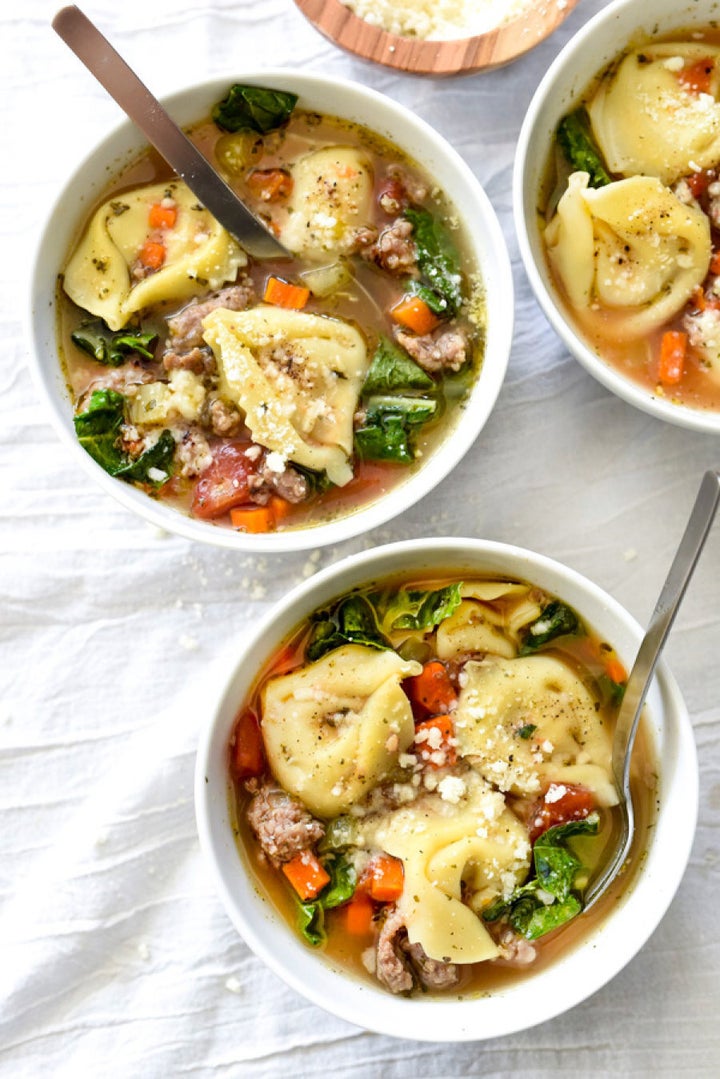 5. Kale pesto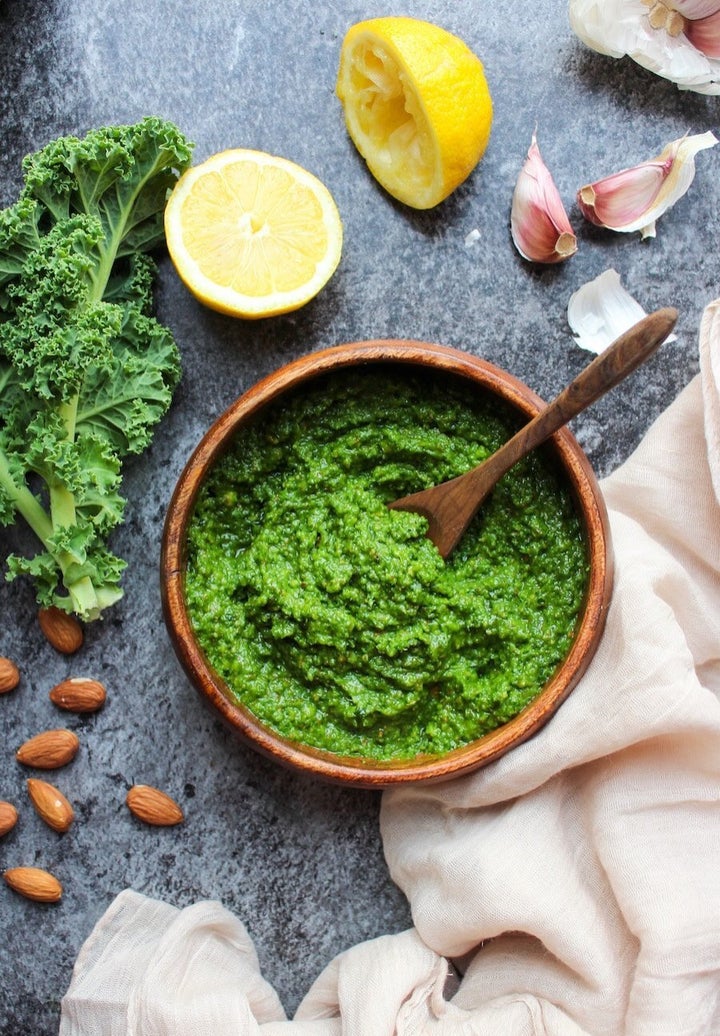 Click below to subscribe to the Refresh podcast by HuffPost Australia on iTunes.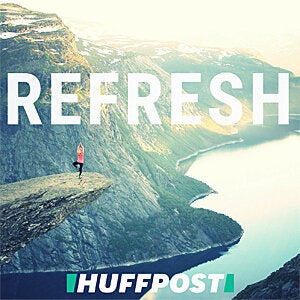 ALSO ON HUFFPOST AUSTRALIA