Danish people have a penchant for sex toys - and more so than any other country.
That's according to research by Vouchercloud, which examined search trends for sex toys across the globe.
They found that people in Denmark searched for sex toys more often than any other country - 118 times per 1,000 internet users per year.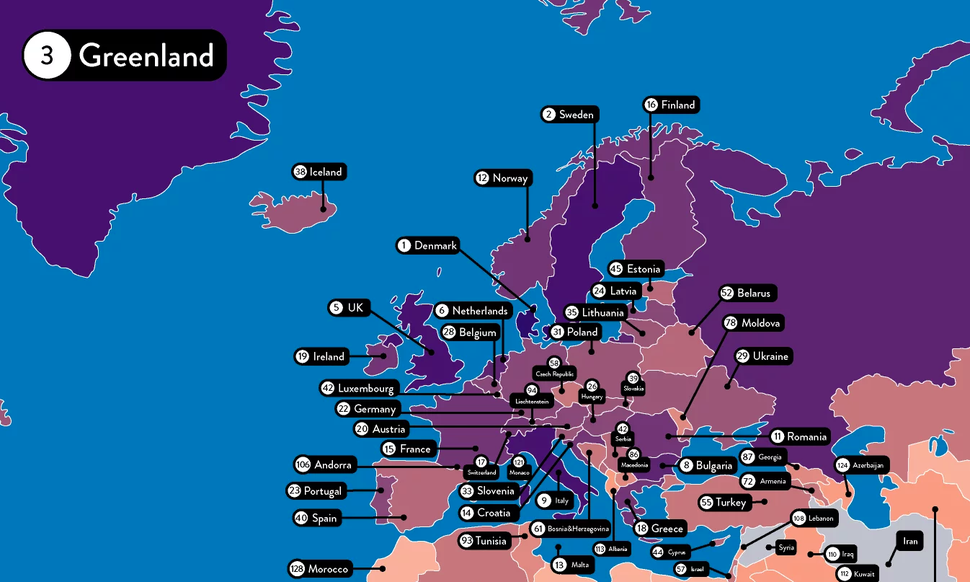 Sweden came in second place, followed by Greenland, the USA and UK.
On the contrary, countries who didn't appear interested in sex toys (or at the very least, didn't shop online for them) included France, in 15th place, Germany, in 22nd place, and Japan, which fell behind in 43rd place.
To conduct the study, Vouchercloud looked at 18 search terms including 'sex toys', 'dildo', 'vibrator', 'cock ring', and 'anal beads', and translated them into every Google-accepted language.
They then ran every keyword, including international variants, plurals and international colloquial terms, through Google's 'Keyword Planner' to reveal search volume for each country.
Chris Johnson, head of operations at Vouchercloud, commented: "A somewhat unique dataset has revealed some truly interesting findings surrounding global love-making.
"We're a little surprised that the UK has offered an extremely strong showing, particularly with such reserved English stereotypes.
"However, the Nordic nations have definitely put the rest of the world to shame. There's more than one way to deal with the cold, after all."