Michelle Obama has revealed that Barack wore the same tuxedo throughout his entire American presidency, and no one noticed.
The Former First Lady spoke at Apple's developer's conference in San Jose, California, US, on Tuesday 6 June, pointing out that she received criticism for her state dinner gowns - but her husband got away with wearing the same tuxedo.
"This is the unfair thing," she said.
"You talk about Fred Astaire and Ginger Rogers, no matter what we do, he puts on that same tux. Now, people take pictures of the shoes I wear, the bracelets, the necklace - They didn't comment that for eight years he wore that same tux."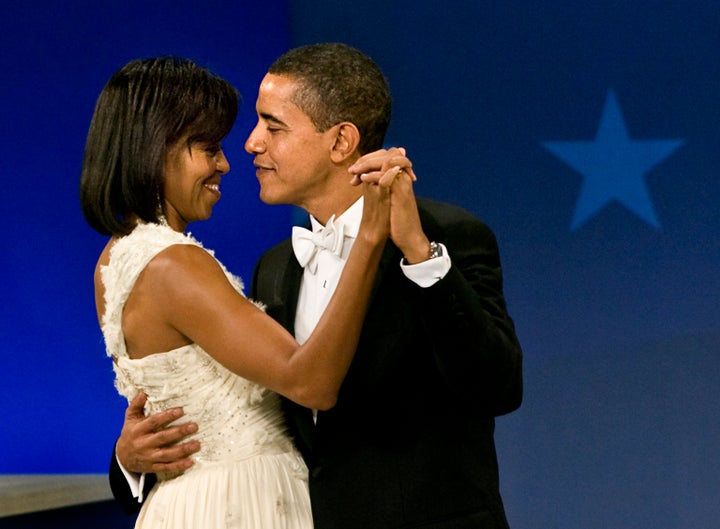 "He was proud of it too," she said continued.
"He's like, 'Mm, I'm ready. I'm ready in 10 minutes. Mm, how long did it take you?' And I'm like, 'Get out of here.'"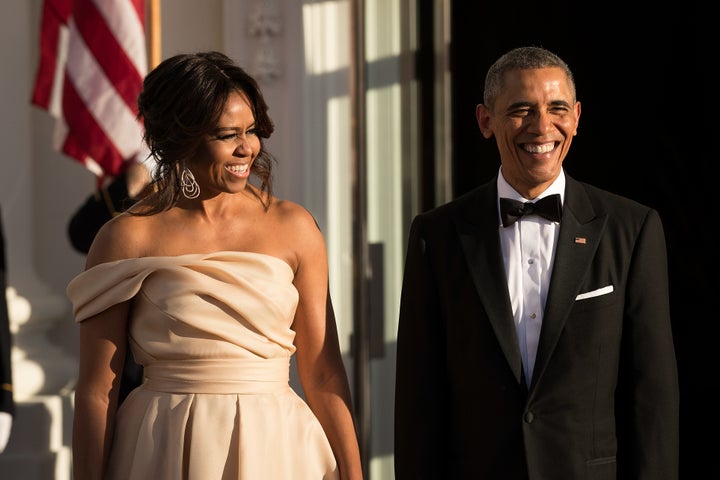 At HuffPost UK Style we value sustainable fashion, so we'll always rate repeat wearing more highly than items bought to wear once then throw away.
Here's hoping Michelle's revelation will help turn the tide so women in the public eye come under less pressure to always wear new.
After all, just look at how good an old favourite can stand up to repeat outings: