Kira, a 17-year old western lowland gorilla, gave birth to her first baby at the Philadelphia Zoo.
It's a little uncanny how relatable her childbirth story is to humans. Kira went into labor on Thursday and stayed in labor until Friday, according to the Philadelphia Zoo. Kira was placed under anesthesia and, with a team of doctors, had an "assisted vaginal birth."
What a rough time for a first delivery.
"Our veterinary team had an advance plan in place that had us prepared for scenarios like this – and in this case that plan, and the skill of our keeper team, enabled a safe delivery for both Kira and her baby," Dr. Andy Baker, the zoo's chief operating officer, said on the Philadelphia Zoo's website.
In case you were wondering, it's a boy! He weighed in at 5 pounds and 0 ounces.
Kira's baby is still called just "baby gorilla" for now. The zoo says it'll be working with the Gorilla Rehabilitation and Conservation Education Center to choose a name.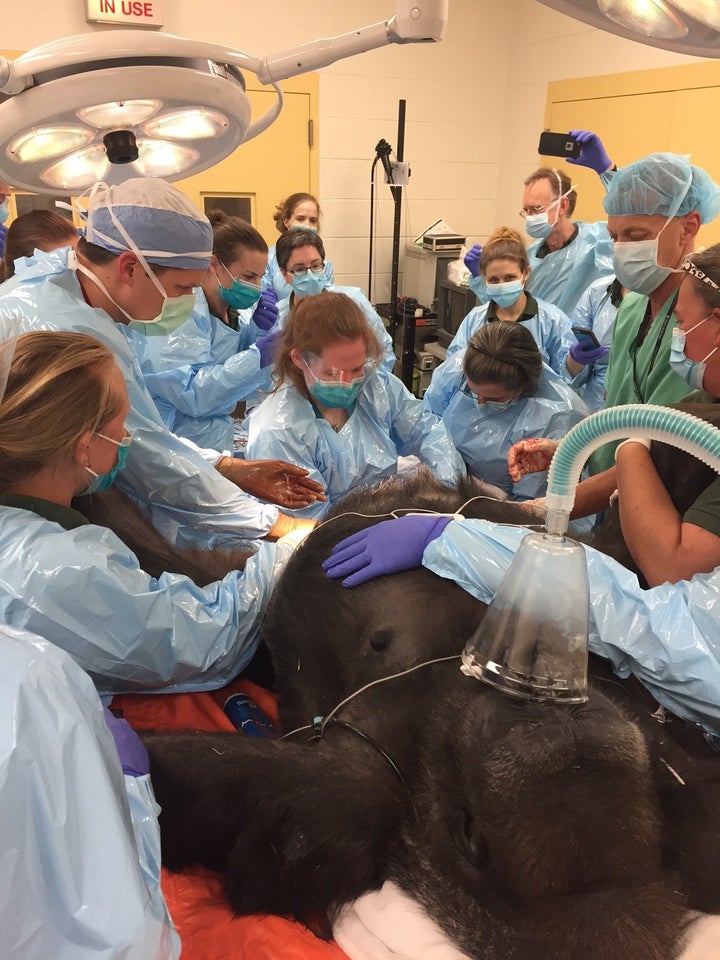 This was Kira's first baby, but her 32-year old mate, Motuba, has fathered three gorillas so far. Because of threats like habitat destruction, the International Union for Conservation of Nature categories the western lowland gorilla as critically endangered.
So that makes every birth for this species is a special event.
And we're so glad the zoo documented this one with these too cute photos.
Welcome to the world, little guy.