Ladies, if you're waiting for that diamond, call up our girl Nicole Kidman, who will no doubt fearlessly grill your significant other until they get down on one knee.
That's exactly what she did to "Game of Thrones" star Kit Harington during "The Late Late Show" in London on Tuesday evening, pressuring him to propose to longtime girlfriend Rose Leslie, since, you know, they moved in together before walking down the aisle.
"Are you going to get married, or?" a straightforward Kidman asked the actor, who automatically blushed before responding, "Oh, wow ... God."
"No, I just think it's kind of nice if you're going to live together maybe to at least get engaged," the Oscar-winning actress stated.
"I've been put on the spot by Nicole Kidman!" an embarrassed Harington chimed in. "I mean, it's step by step, step by step."
Host James Corden sat there, surprised, when Kidman revealed that she's all about getting engaged before living together.
"Oh, are you? You're not one for pre-marital ... wow," Corden said.
"All right, come on," a now blushing Kidman concluded.
It was amazing.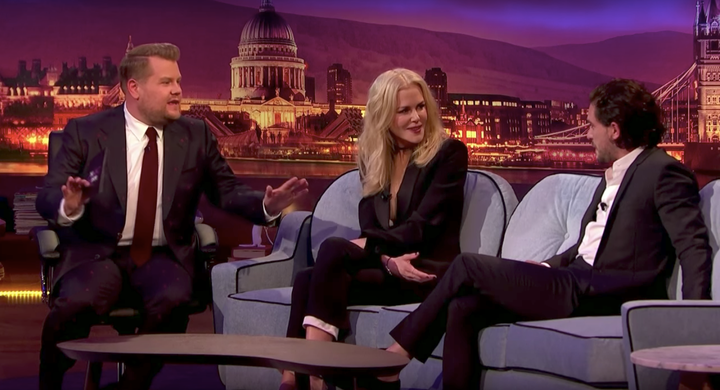 Harington and his former "Game of Thrones" co-star Leslie ― who played lovebirds on screen, as well ― have been rumored to be dating on and off since 2012. They confirmed their romance in April 2016 when they walked the red carpet together at the Laurence Olivier Awards in London.
"I fell in love in Iceland," Harington, aka Jon Snow, told Jonathan Ross last year of falling for his on-screen Ygritte. "I fell in love with my co-star."
Yup. Swoon.