If you're going to be inside -- hiding from the cold, darkness or rain -- you may as well have a cinnamon roll in your hand, right?
Cinnamon buns are warm, carby, satisfying and perfectly sweet. Pair with a tea and you are set, dear friends, for a delightful afternoon.
Here are six incredible cinnamon roll recipes to keep you nice and toasty. There's everything from a traditional bun to banana bread, Nutella and carrot cake cinnamon rolls. Swoon.
1. Nutella sticky buns with toasted almonds and nutella caramel
Let's get straight into it. Nutella cinnamon rolls. It's happening. Imagine Nutella caramel sauce at the base of a baking dish, with cinnamon and Nutella-stuffed buns placed on top, and baked until golden and pillowy. Then flip those buns over and there they are, in all their self-saucing Nutella glory.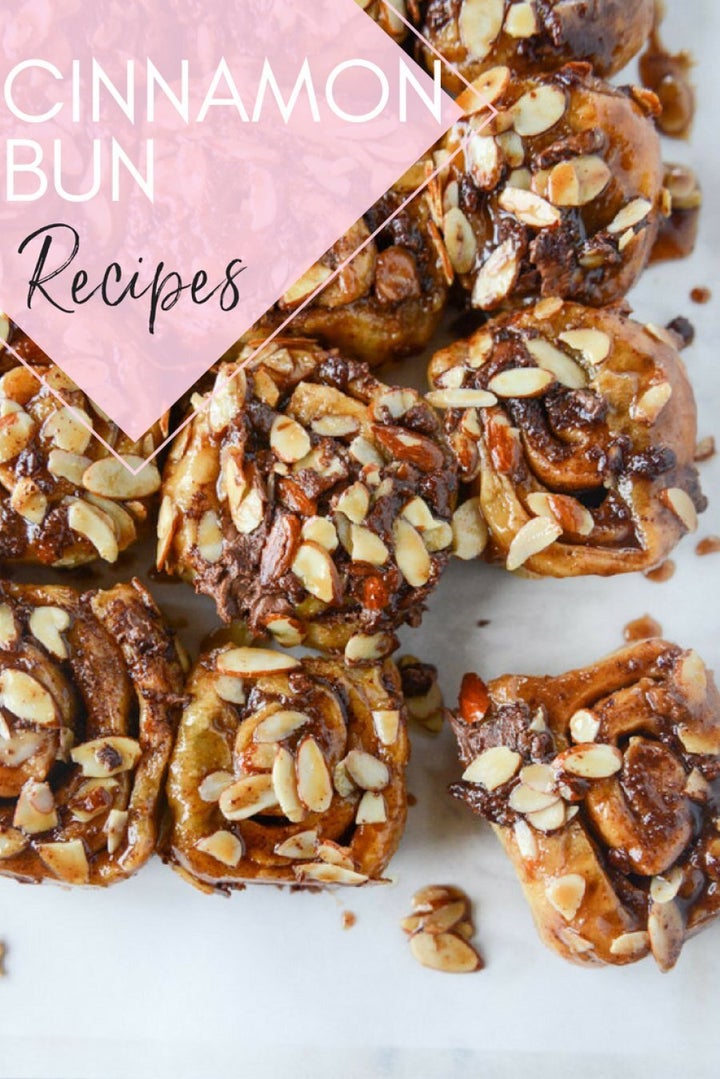 2. The world's easiest cinnamon rolls
Want something a little more easy and basic? Try these fluffy, gooey cinnamon rolls with an optional (but highly recommended) sweet glaze. You'll only need seven ingredients to make these rolls, with no complex steps or baking methods. Oh, and they're vegan.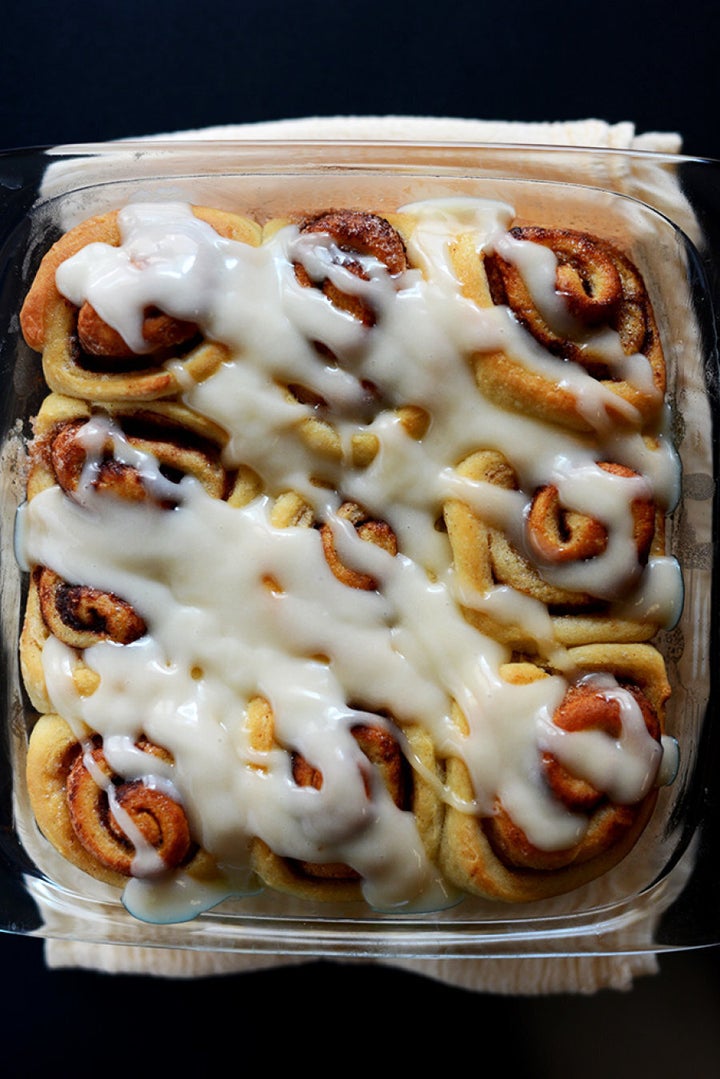 3. Carrot cake cinnamon rolls with mascarpone icing
We all love a good food mashup, and these carrot cake cinnamon rolls are the real deal. Imagine cinnamon rolls you know and love, but infused with grated carrot and spices like ginger, nutmeg and allspice, and topped with a sweet mascarpone icing.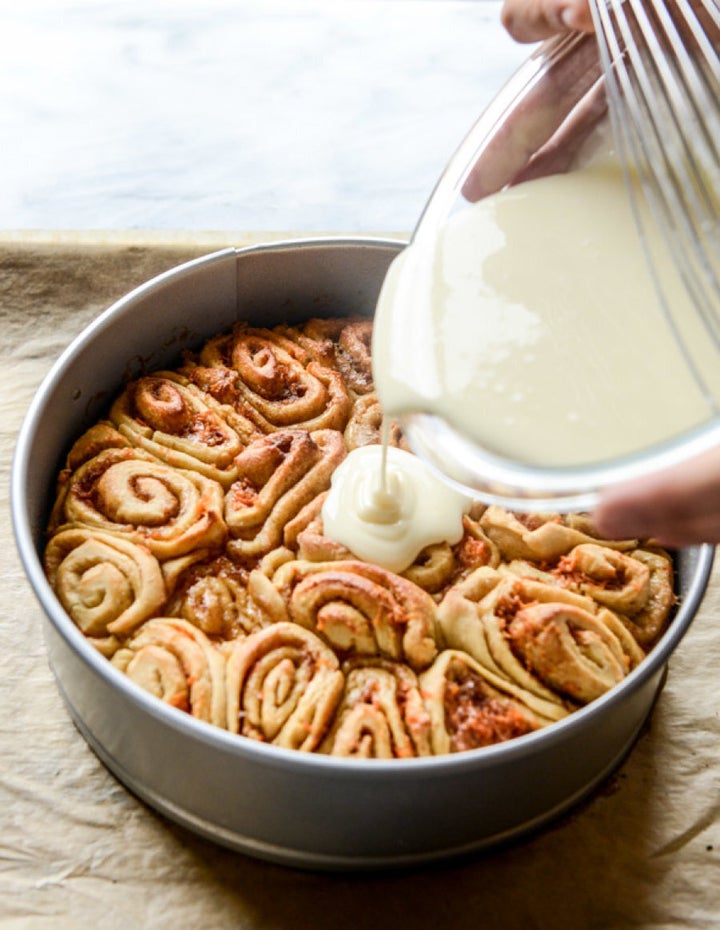 4. Banana bread cinnamon rolls
These cinnamon rolls are perfect for when you have a bunch of spotty bananas at home. Bananas add a delightful natural sweetness to the fluffy pastries, as well as a caramelised, gooey texture. And you'll only need nine ingredients to make them.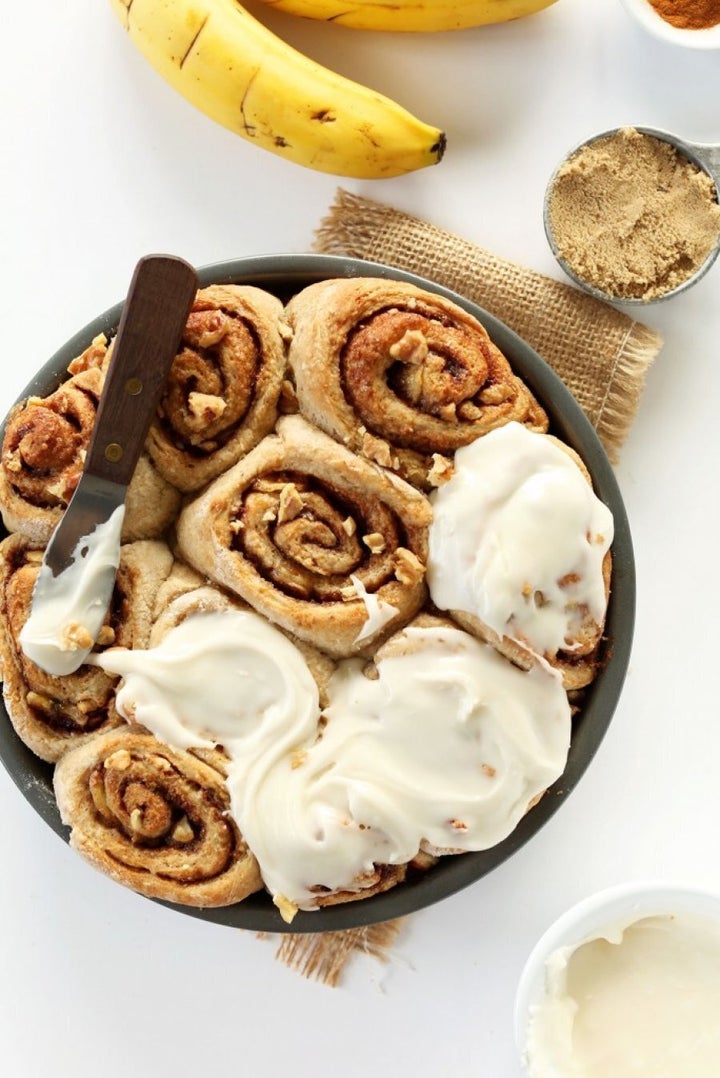 5. Bacon cinnamon rolls
This winning flavour combo is all about the saltiness of bacon and the sweetness of buns. This recipe takes a cinnamon roll base and adds bacon crumbs to the filling, all topped off with a creamy glaze made with bacon grease. Whoa.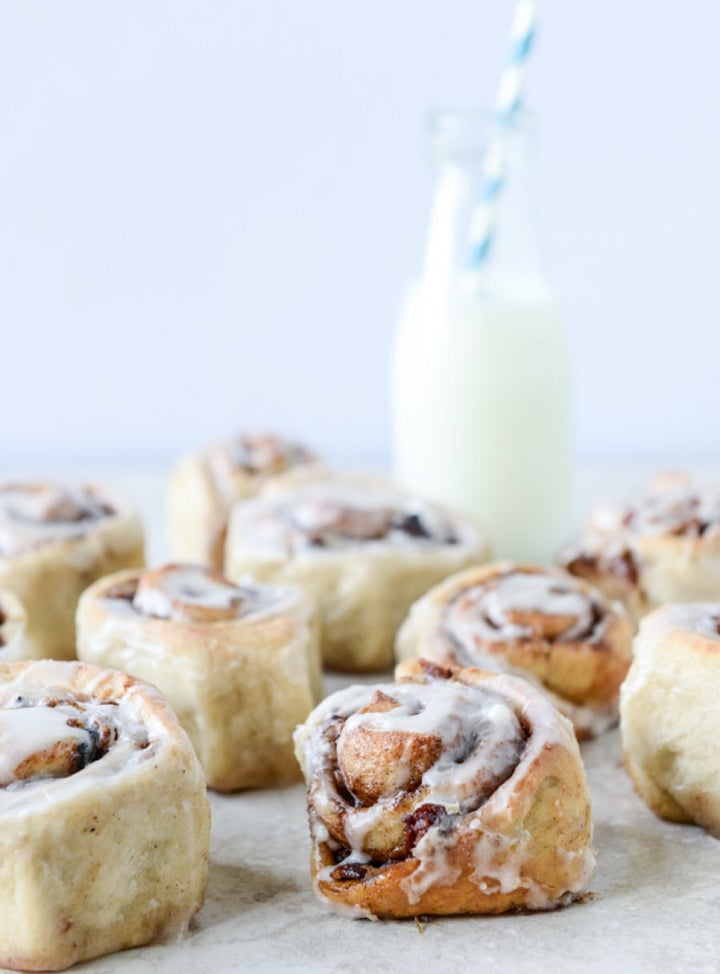 6. Pull-apart cinnamon pecan rolls
For a bit of caramel-crunch, try these pull-apart cinnamon rolls with a pecan butterscotch sauce. The best part? You don't even need to make the cinnamon rolls -- simply use bread rolls and place them on top of the caramel pecan sauce, bake in a bundt pan, and flip over to serve.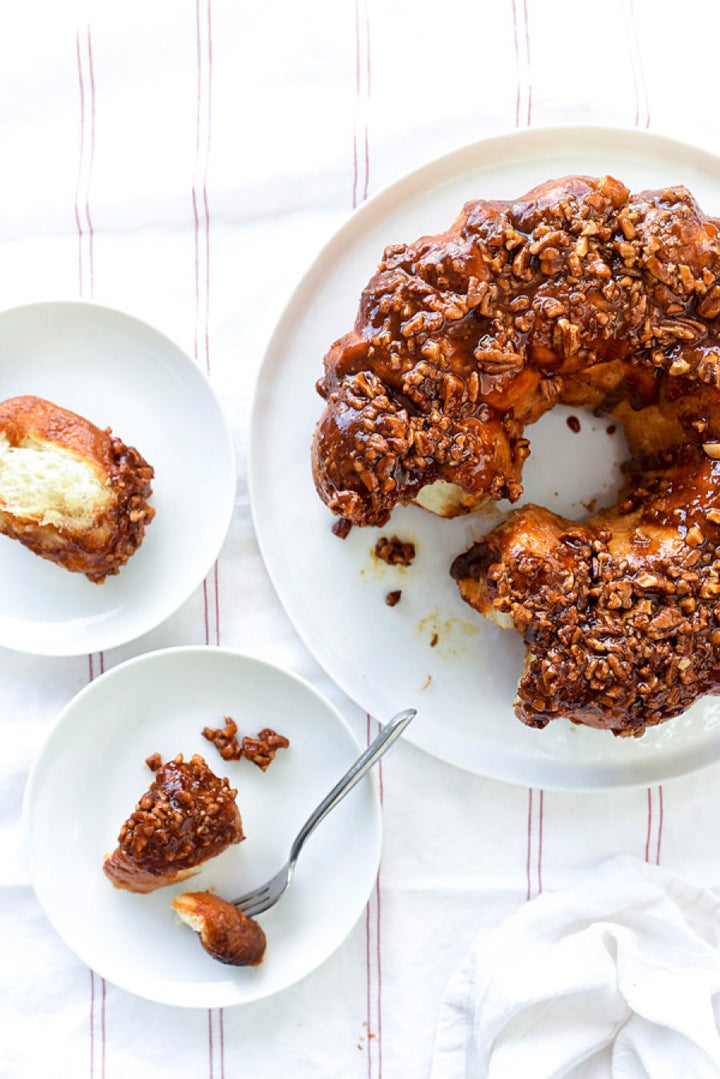 Click below to subscribe to the Refresh podcast by HuffPost Australia on iTunes.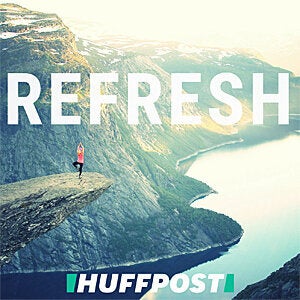 ALSO ON HUFFPOST AUSTRALIA