You know you're at a good restaurant or pub when sticky date pudding is on the menu. The irresistibly rich, caramely and moist date cake is a dessert classic, and you can easily make it at home.
This sticky date pudding recipe from Cooking for Family and Friends by Joe Wicks only requires 10 simple ingredients. Better yet, you can make the pudding portion in a food processor (yay, no mess).
Once the pudding has been baked until golden and spongy, generously drizzle the gooey three-ingredient caramel sauce on top and serve with ice cream.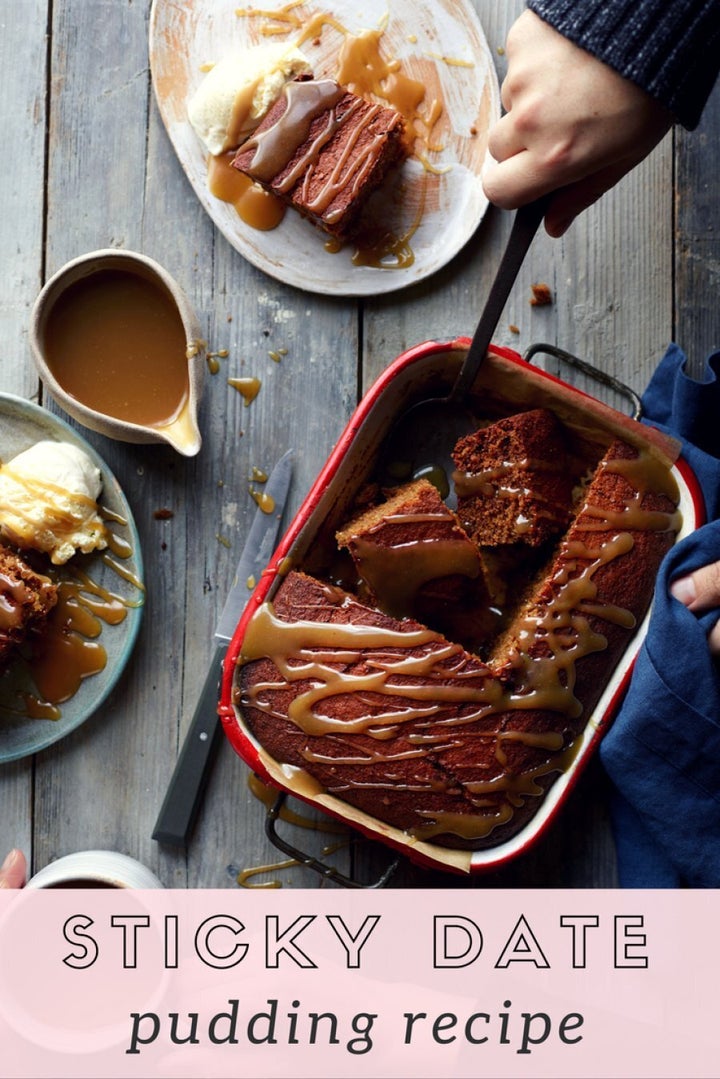 When I see a chocolate fondant and a sticky toffee pudding on the same menu I seriously struggle to choose between the two. This is one of my all-time favourite pub desserts. It legit tastes like a proper pub-made one, too.

-- Joe Wicks, The Body Coach.
Prep time: 15 minutes, plus soaking time.
Cooking time: 45 minutes.
INGREDIENTS
200g pitted dates
190g butter, roughly cubed
100g golden caster sugar
3 eggs
30g black treacle (molasses)
1 tsp bicarbonate of soda
200g self-raising flour
120g soft light brown sugar
200ml double cream
Ice cream, to serve (optional)
22 x 15cm baking dish
Food processor
METHOD
Place the dates into a large bowl, pour over 175ml of boiling water and leave to stand for a minimum of 30 minutes (you might find that if you have very dry dates they benefit from a further 15 minutes).
Preheat your oven to 180ºC (fan 160℃/gas mark 4) and line the baking dish with baking parchment.
Place the dates and all of the soaking liquid into a food processor. Add 100g of the butter, the golden caster sugar, eggs and treacle. Blitz until pretty much smooth -- don't worry if it looks as if the butter and eggs are splitting, it will all come good.
Add the bicarbonate of soda and self-raising flour and blitz until you reach a smooth consistency. Tip the batter into the lined baking dish. Spread the batter out so it is fairly even and then slide into the oven and bake for 45 minutes.
Place the remaining 90g of butter into a saucepan with the soft light brown sugar and double cream, and bring slowly to the boil while stirring regularly. Boil the sauce for one minute, then remove from the heat.
When the cake is fully cooked, remove it from the oven and prick it all over with a fork. Pour over about four tablespoons of the sauce and spread it over the top of the cake. Let the cake stand for five minutes, then remove from the dish, cut into squares and serve up with the remaining toffee sauce and ice cream, if you really want to push the boat out.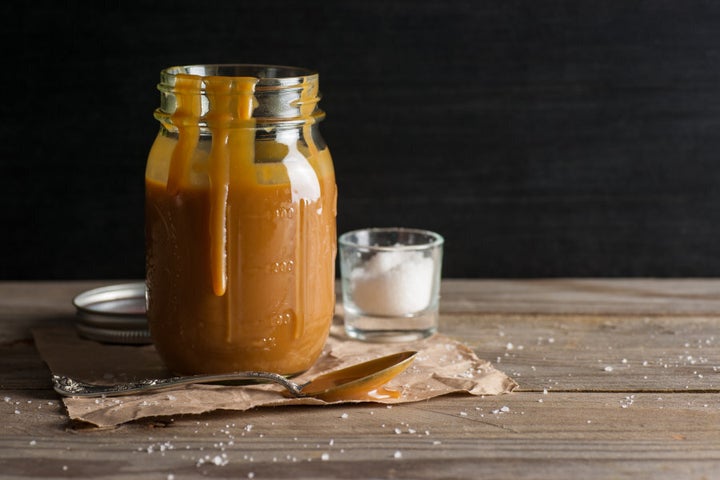 Recipes extracted from Cooking for Family & Friends by Joe Wicks. Available now, Bluebird, RRP $44.99.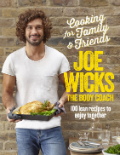 Click below to subscribe to the Refresh podcast by HuffPost Australia on iTunes.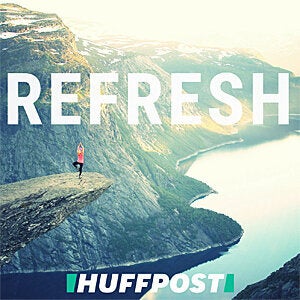 ALSO ON HUFFPOST AUSTRALIA