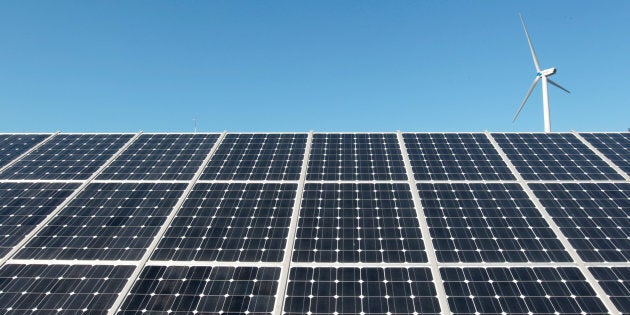 Can we really dare to dream about cheaper, cleaner, more reliable power in the future? Can we really have our clean energy cake and eat it too?
If the final report of Australia's Chief Scientist Dr Alan Finkel is any guide, perhaps we can.
Its findings in a nutshell?
That "there is no going back from the massive industrial, technological and economic changes facing our electricity system", and that "the way forward for Australia will rely on on four key outcomes for the National Electricity Market (NEM)", namely:
increased security
future reliability
rewarding consumers
lower emissions
These outcomes will in turn be underpinned by "the three pillars", which are:
an orderly transition (meaning a slower phase out of existing dirty coal-fired power plants energy including a mandatory five-year shut down period)
better system planning
stronger governance
AND THE MAJOR WEAPON TO ACHIEVE ALL THIS IS?
A Clean Energy Target or CET. That's the major talking point in all of this. A CET will force electricity companies to source as much power as possible from clean technology, like renewables or so-called efficient gas.
The CET will aim to stimulate or incentivise new investment in low emissions generation. In this respect, it is being described as a "carrot rather than stick" approach.
There are also sections of the report devoted to battery storage and backup generation so that South Australia-type situations are avoided in the future.
"This is quite an optimistic report," Ketan Joshi, a communications consultant specialising in renewable energy told HuffPost Australia.
"It focuses on looking at the integration of renewable energy as a challenge, not a barrier."
But Joshi warns that not everyone will be happy, especially those opposed to the expansion of the gas industry.
Anti-fracking group, the Lock The Gate Alliance, said the Finkel Review ignores observed evidence of the damage gas inflicts on food production and local water resources.
"The Chief Scientist's report acknowledges the high cost of gas-fired electricity, yet excludes consideration of the high cost of lost water and agricultural productivity," Lock the Gate's Naomi Hogan said.
"Forcing new gasfields onto Australian farmers is polluting, risky and leads to more expensive energy bills."
But the Business Council of Australia was much more buoyant.
"Australia hasn't a moment to lose now that we have a comprehensive, independent blueprint to restore the security, reliability and affordability of our electricity system," its CEO chief executive Jennifer Westacott said.
"Many of the recommendations will need detailed consideration, but we can't afford to lose momentum. Political leaders and market institutions, working closely with industry and customers, must press ahead towards implementation.
"Companies will only invest in new electricity infrastructure if they can see a stable policy framework, with minimal government intervention, that will endure whomever is in power. This means ending the ideological wars plaguing our energy system.
"Dr Finkel rightly acknowledges the need for a long-term trajectory that allows market participants to determine the right energy mix, and a Clean Energy Target to send the signal for investment."
ALSO ON HUFFPOST AUSTRALIA