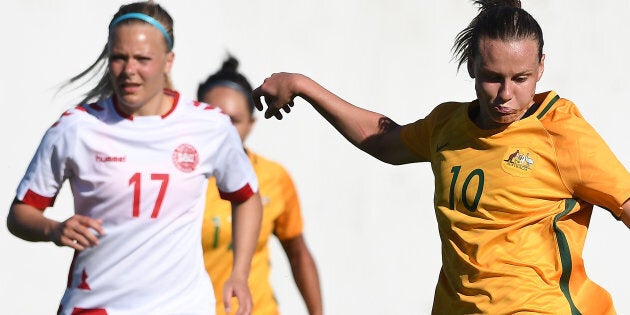 CANBERRA -- Not burned by the failed experience of backing the Australian bid to host the men's football World Cup, the Turnbull Government is throwing cautious support -- and $5 million -- behind the bid to hold the FIFA Women's World Cup in 2023.
The Turnbull Government is referring, instead, back to the recent success of hosting the Asian Football Confederation's (AFC) Asian Cup in 2015 in backing the pitch to football's world governing body FIFA to host the women's 24-nation, 52-match, 30-day tournament.
Australia's national women's team, the Matildas, are currently eighth in the world. Hosting means automatic qualification.
"It's even more special for a proud sporting nation, such as ours," Prime Minister Malcolm Turnbull said, draped in Matilda's scarf, in the Great Hall of Parliament House.
"We are recognised internationally for our sporting achievements and for showcasing some of the biggest sporting events in the world and, when we do, we do it triumphantly, we do it successfully, we do it to great acclaim. We set the bar, the highest level, in hosting great global sporting events."
Just last week, Labor Leader Bill Shorten jumped out first and announced the Opposition would support such a bid.
The women's World Cup will reach a global audience, according to officials and Prime Minister Malcolm Turnbull, of more than 700 million people.
In a cautious two-step approach, the Turnbull Government has pledged $1 million and a further $4 million in December if there are reasonable prospects of success and that the process conforms with the highest standards of probity.
It is very different to the government backing of the 2022 men's football World Cup in which $46 million was sunk in a flashy bid which garnered one vote and was ultimately won by Qatar amid serious corruption allegations.
"Our advice is that FIFA has reformed and is committed to an open and transparent bidding process," Turnbull said in a statement.
The pitch by Football Federation Australia (FFA) would have the 52 matches played in six cities including Sydney and Melbourne.
"A women's World Cup hosted in our backyard would inspire a new generation of women and girls right across Australia," the Prime Minister said.
"It continues our Government's commitment to promote female participation in support from the grass roots level, from the little ones right up to the elite level of the Matildas."
FIFA critic, Senator Nick Xenophon, is urging caution in light of the recent experience with the men's event.
"The bribery and corruption were endemic. We need to be assured it will be a clean bid," he told ABC radio.
"I think some out there would say that $5 million spent on promoting and growing women's soccer, women's football, in this country would probably be a better spend of the money.
Bids to host the event need to be in by late 2018 and FIFA is expected to announce the successful host in early 2019.
Click below to follow HuffPost Australia Politics on Facebook!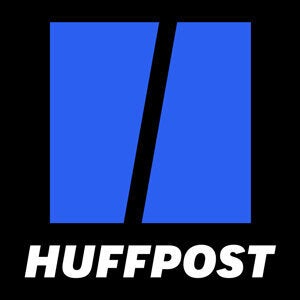 ALSO ON HUFFPOST AUSTRALIA