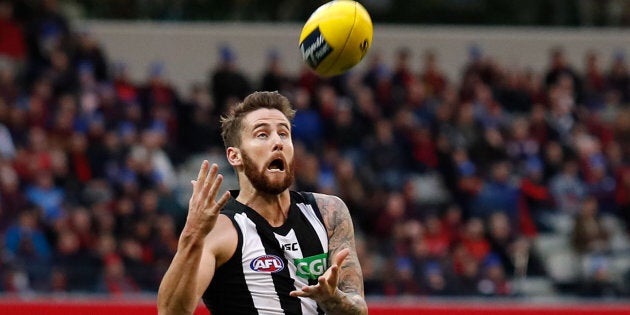 If your long weekend was so lazy that you never even reached for the TV remote let alone went to the footy (this reporter is guilty as charged), you need to see this mark from Collingwood's Jeremy Howe.
It's always been unclear why they call marks like this "screamers". Is it the crowd who screams in awe? Opposition players in anguish? Teammates in exultation?
Whatever the case, most so-called screamers are whisperers compared to the mark Howe took during the second quarter of Collingwood's traditional Queen's Birthday clash with the Melbourne Demons at the MCG.
Ironically enough, Howe played 100 games for the Demons before switching to the Magpies at the start of the 2016 season.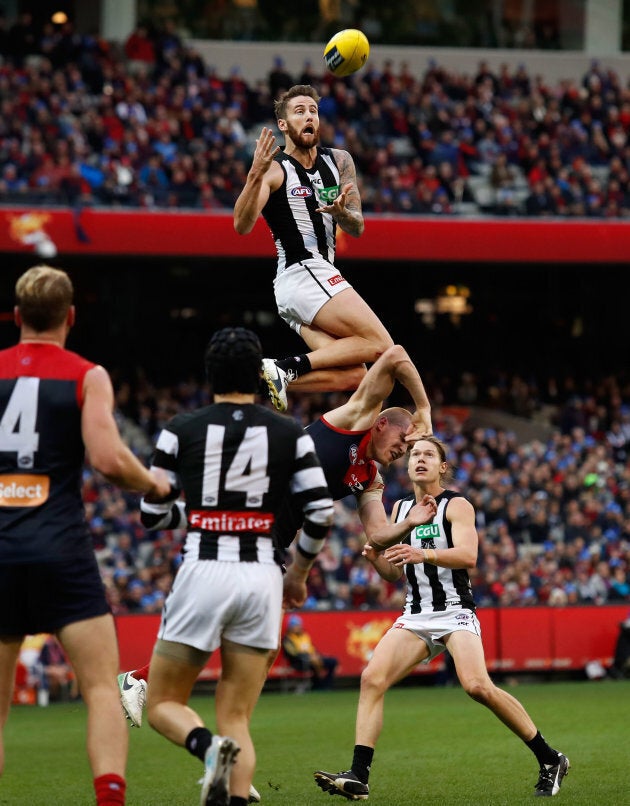 Meanwhile, fans with long memories have spent the last 24 hours recalling some of his past high-flying marks. Like this one from 2012.
Indeed, he's so renowned for taking speccies* that in 2013, the AFL asked Howe to put together this video in which he rates his favourite 10 hangers* of all time.
(*We have now officially exhausted our glossary of spectacular mark terms.)
Alas, the acrobatics of Howe were all in vain, as the Demons won the match 15.14.104 to 15.10.100 despite being six goals down at one stage. The Dees now sit a surprising sixth on the AFL ladder while the 'Pies are 11th.
In other AFL happenings, Carlton sprung a major surprise on the Giants, beating them by one point and knocking them off the top perch. Highlights here. And the Gold Coast Suns beat Hawthorn, which was the laugh we definitely all needed.
ALSO ON HUFFPOST AUSTRALIA