Crown Resorts employees arrested in China last year, including three Australians, have now been charged with gambling offences, the James Packer-owned company has confirmed.
A further four employees who had been released on bail have also been charged on offences relating to the promotion of gambling.
"Their cases have been referred to the Baoshan District Court," Crown confirmed in a statement.
"As the matter is now before the court, no further comments will be made."
The three Australians, Malaysian Alfread Gomez and fourteen Chinese nations were arrested on October 13 and 14 last year in coordinated police raids across several Chinese cities, amid a widespread government anti-corruption drive.
The most senior of those arrested, Australian father-of-two Jason O'Connor, is the company's executive general manager in charge of international VIP relations.
O'Connor was respon­sible for luring high-rolling casino players to Crown Casino in Melbourne. He had been heading the marketing team alongside Shanghai-based employee Jiang Ling on the Chinese mainland for 12 months prior to their arrests, according to The Australian.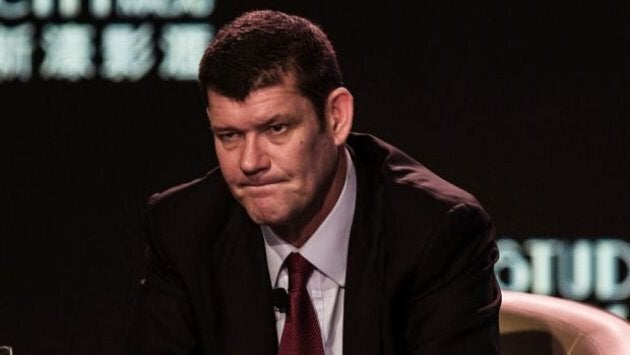 Gambling is illegal in China (government-run lotteries excluded) except in the special administrative districts of Hong Kong and Macau. Most foreign operators side-step the ban by advertising the resorts and locations where the casinos operate.
If found guilty of promoting gambling on the Chinese mainland, the Crown employees could face up to ten years in a Chinese jail, prominent Shanghai defence lawyer Chen Youxi told the Financial Review.
Crown Resorts shared slumped 14 percent in a single day when news of the arrests broke.
ALSO ON HUFFPOST AUSTRALIA