Australia Zoo has welcomed its newest arrival, a koala joey named Macadamia.
Named after Australia's iconic nut, the joey is set to make his very first public appearance after spending the early months of his existence safely cocooned in his mother's pouch. He is a real cutie, that's for sure.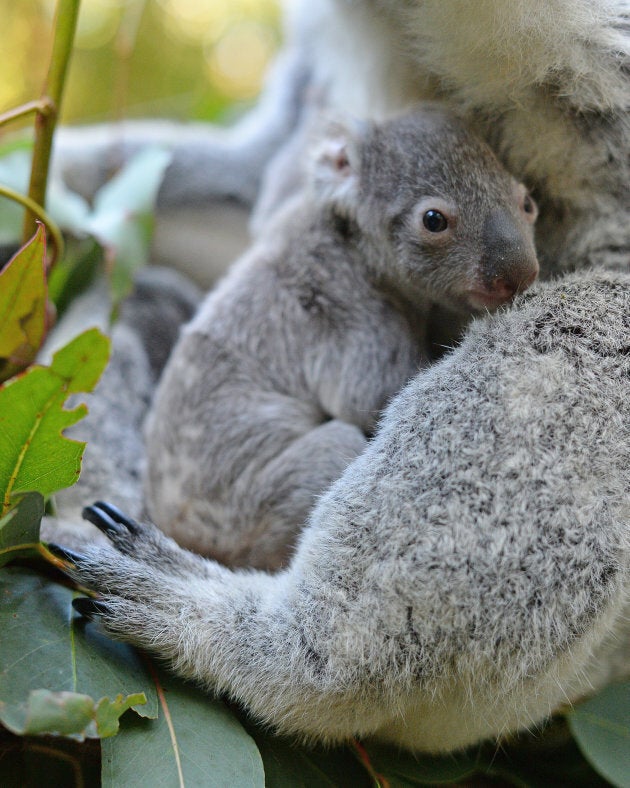 Macadamia was the first koala of the season born at Australia Zoo. A koala's average birth weight is just half a gram and they resemble a kidney bean in shape and size. After 22 weeks they have the ability to open their eyes, they gain teeth by 24 weeks and after a year they are fully independent animals.
Macadamia joins the Australia Zoo koala community, which is already 13 members strong. While the youngster is set to attract many new visitors to the zoo, koalas are known for sleeping up to 20 hours a day. With a lifestyle like that, Macadamia might be hard to catch.
ALSO ON HUFFPOST AUSTRALIA