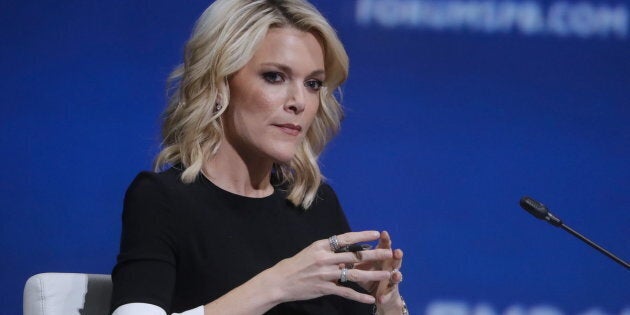 Megyn Kelly defended her upcoming interview with conspiracy theorist Alex Jones, even after an anti-gun violence group founded by parents of children killed in the 2012 Sandy Hook Elementary School shooting axed the NBC anchor as host of their upcoming event.
Kelly has taken considerable heat for interviewing Jones, who has suggested that the shooting was a false flag orchestrated by gun control advocates and that the grieving parents are actors.
Kelly told CNN's Dylan Byers that while she found Jones's conspiracy theories "personally revolting," she said that it was her duty as a journalist to "shine the light" on the radio host's behavior. She tweeted a similar message on Sunday:
But parents of the children killed in the massacre aren't buying it.
Their group, Sandy Hook Promise, "cannot support the decision by Megyn or NBC to give any form of voice or platform to Alex Jones and have asked Megyn Kelly to step down as our Promise Champion Gala host," said Nicole Hockley, the group's co-founder and managing director, in a statement on Monday night. "It is our hope that Megyn and NBC reconsider and not broadcast this interview."
The fundraising event, which Sandy Hook Promise hosts to honor advocates against gun violence, is scheduled for Wednesday night in Washington, D.C.
Six adults and 20 children, including Hockley's 6-year-old son Dylan, were killed in the shooting. Nelba Marquez-Greene, who lost her 6-year-old daughter Ana that day, also spoke out against Kelly and Jones in a series of tweets.