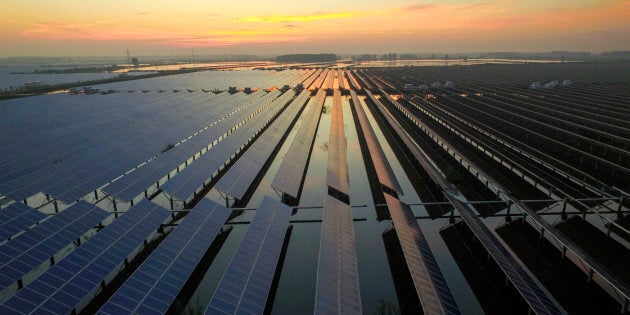 Under the CET, electricity retailers would buy certificates to demonstrate that they are generating a certain quota of power from low emissions generators. Retailers are expected to pass this cost onto consumers.
But is this "price" the whole story for concerned government members?
Turnbull will be remembering that climate policy has knocked off various Prime Ministers and Opposition Leaders, including himself.
That puts pressure on the Environment and Energy Minister Josh Frydenberg to significantly modify the CET. And anyone and everyone, from energy producers to consumers, are pleading for certainty. Plus energy security needs to be brought into the mix. Prime Minister Malcolm Turnbull wants an end to the current domestic gas shortfalls during peak periods.
Now remember, greenhouse gas emissions reduce under all scenarios, including Business As Usual (BAU), although BAU does not reach its renewable energy generation target.
The CET (Finkel's recommendation) and one of the other Finkel options, the Emissions Intensity Scheme (EIS), will not hurt coal as much as the BAU approach. Eventually. By 2050, under BAU, Australia is clearly more reliant on gas, not brown or black coal.
Wholesale black coal and gas prices are expected to rise over the middle to long term due to supply and market issues. Dirty brown coal prices are expected to remain flat. Supply of gas is expected to remain tight until 2019 when additional gas wells are expected to come online.
Gas prices are assumed to continue rising after 2019 due to international efforts to abate carbon emissions.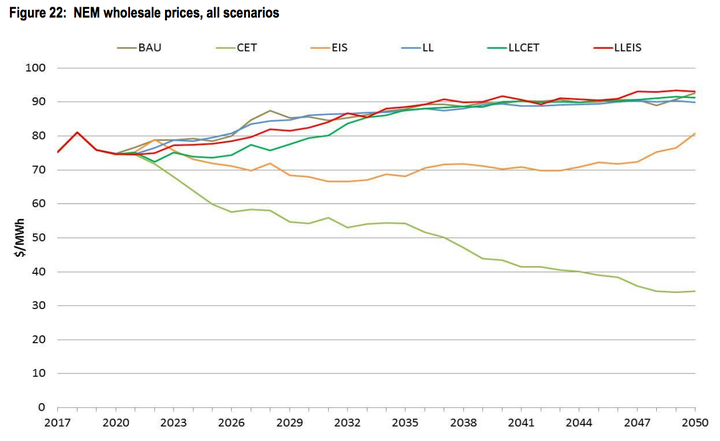 Wholesale power prices are lower under the CET and EIS scenarios and retail price trends follow trends in wholesale prices. Residential retail prices for these two schemes are on average around seven percent to 10 percent lower than for other scenarios.
Retail prices for the CET scheme are less than three percent lower than under an EIS scheme.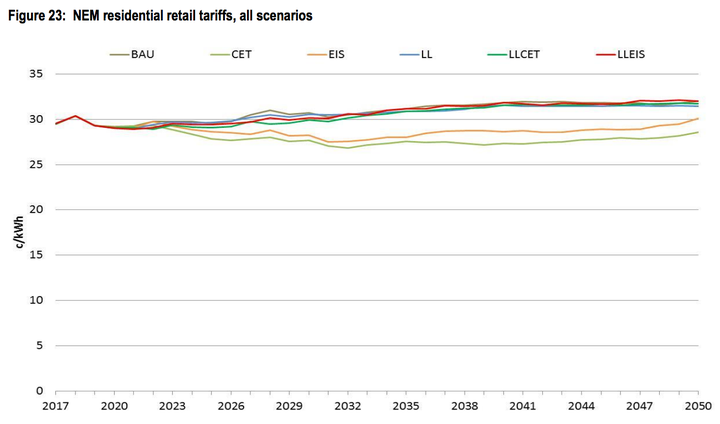 Under the Business as Usual (BAU) scenario, coal-fired generation reduces gradually to 2040 when there is a large drop off as the bulk of the generators reach 60 years of operating life.
Even under BAU, renewable energy generation, including rooftop photo voltaics (PV), increases sharply after 2030 to around 52 percent of total power generation by 2050.
And under BAU, wholesale power prices -- and, it follows, retail prices -- remain around current levels, with prices projected to remain above the historical average price of around $50/MWh.
Under the Clean Energy Target (CET) scenario, there is more coal-fired generation and less gas-fired generation. There is more existing plant playing the role of meeting demand when there is limited renewable generation.
Renewable generation comprises the bulk of the generation mix by 2050.
Wholesale prices fall throughout the modelling period.
Retail prices are also lower than in the Business as Usual scenario.
However, resource or investment costs are higher due to the demand - and earlier need - for new low emissions generators to meet the target.
Click below to follow HuffPost Australia Politics on Facebook!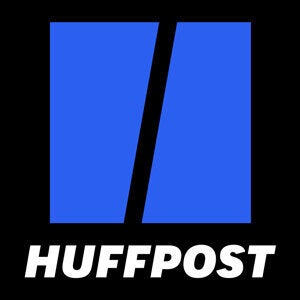 ALSO ON HUFFPOST AUSTRALIA