One of the factors which stops many of us from cooking healthy meals at home is time. We've been at work all day, we're tired, the couch is calling our name, and we don't want to spend an hour over the stove cooking a nutritious meal.
But it is possible to cook healthy (and, importantly, delicious) meals in under 20 minutes -- no packet meals or pasta out of a jar in sight.
Here are six healthy recipes which take under 20 minutes to cook from start to finish. Because Netflix isn't going to watch itself.
1. Fresh tomato and ricotta whole wheat pasta
Creamy, filling and simple, this pasta dish is packed with healthy carbs, creamy ricotta, fresh tomatoes, spinach, basil and garlic-infused olive oil. The perfect comfort food meal at the end of a long day.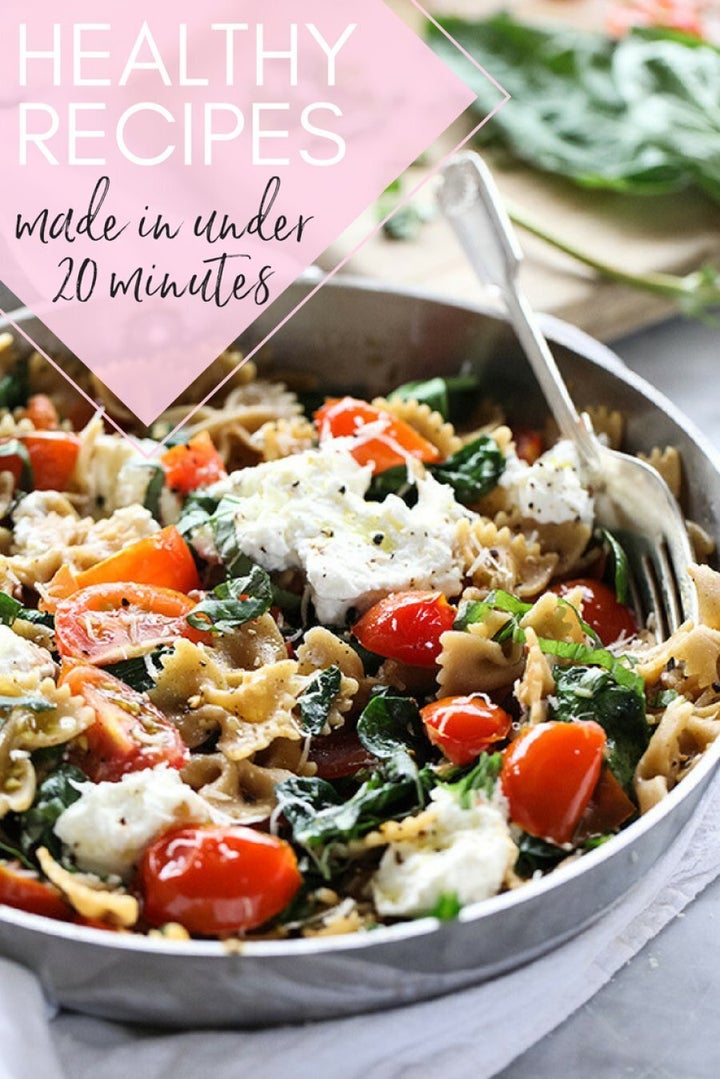 2. 15-minute spinach burrata omelette with avocado salad
This quick, filling meal is made more delicious thanks to burrata, a fresh Italian cheese which pairs perfectly with fluffy eggs. Serve with avocado, salad greens and whole grain toast, and you're set.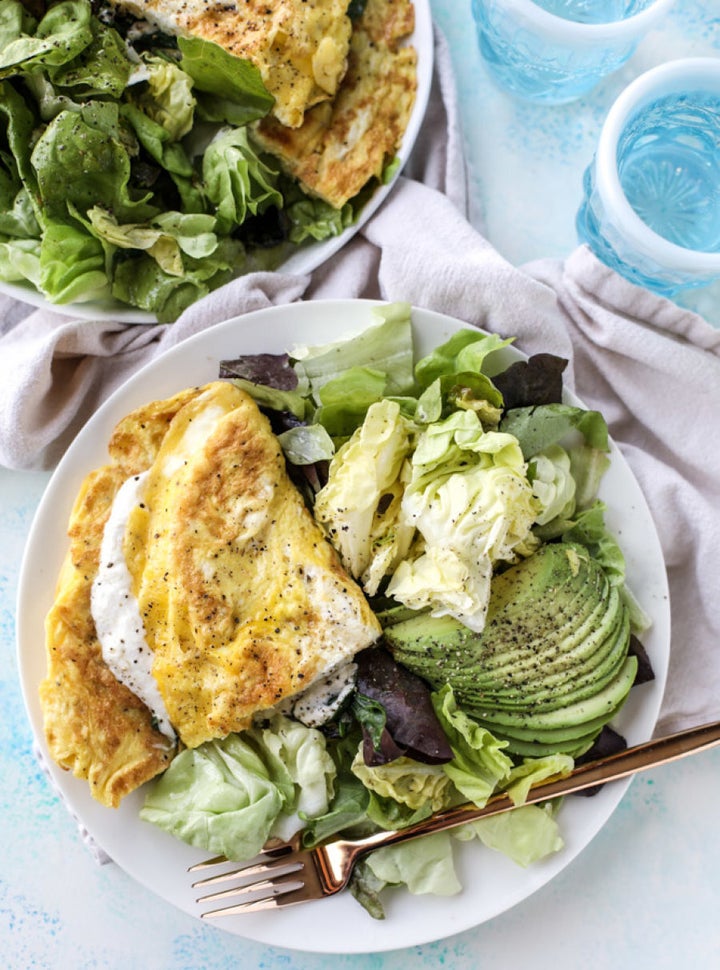 3. Fish tacos with creamy avocado sauce
Spice things up with these fast and easy fish tacos. Taking baked cajun-spiced fish, the tacos are cooled off with an avocado coriander tartar sauce and cabbage. Use a food processor or blender to quicken the recipe, and preheat the oven well before baking to save time.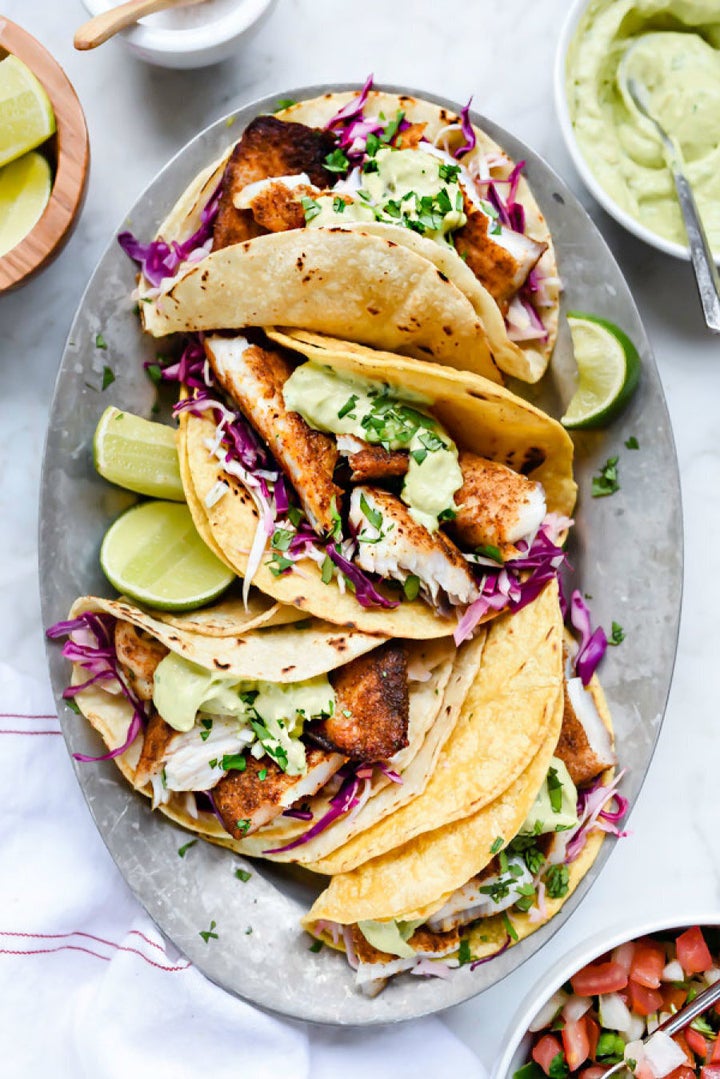 4. 20-minute Asian kale salad
After something more light and refreshing? Try this flavour-packed Asian-inspired kale salad topped with crunchy miso chickpeas for protein. The hero of this 20-minute recipe is the dressing -- a delicious mix of cashew butter, chilli garlic sauce, maple syrup and sesame oil.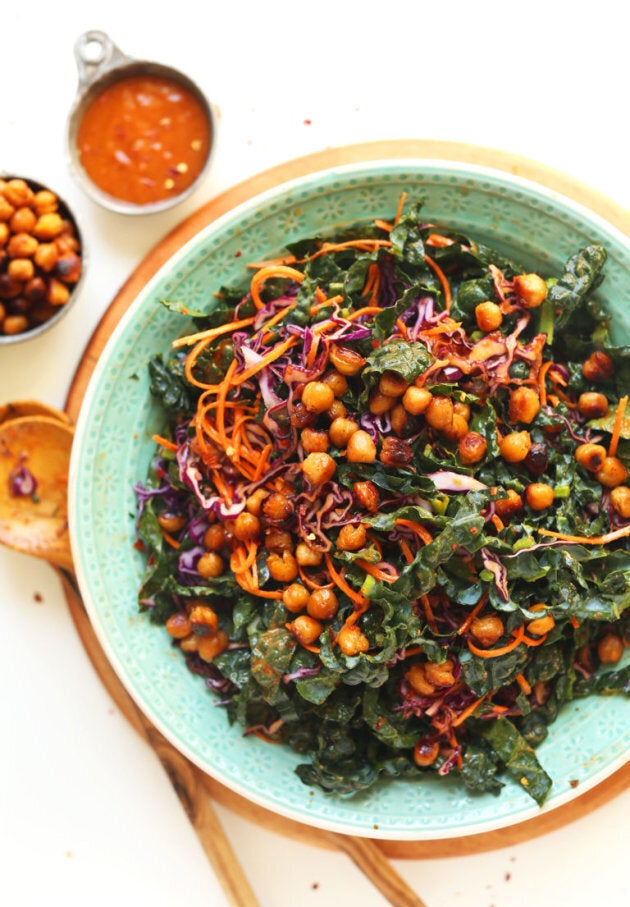 5. Hummus veggie wrap
If you don't even want to heat up a pan, let alone spend time cooking, then veggie wraps are for you. This wrap is all about smooth hummus, avocado, sprouts, salad veggies and herbs. Use whole grain wraps and add protein (flavoured canned tuna or ready-made marinated tofu, for example) to make this quick meal extra filling.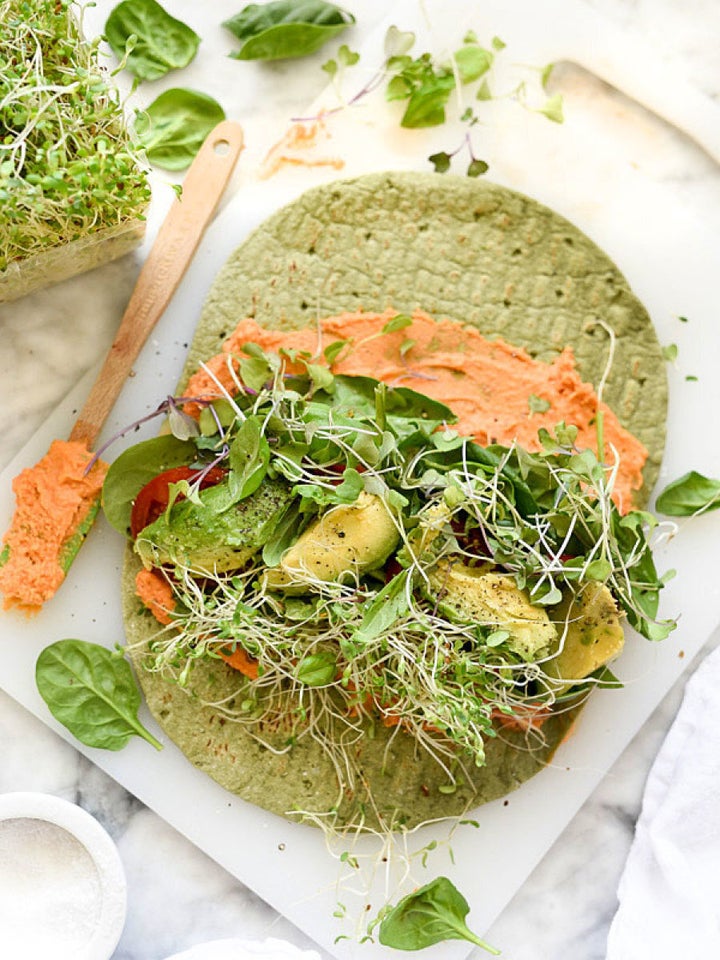 6. Smoky scrambled eggs
Brinner (AKA breakfast for dinner) is the best meal after a long day, and it doesn't have to take time or effort. These smoky scrambled eggs with added veg are perfect on top of whole grain bread with smoked salmon.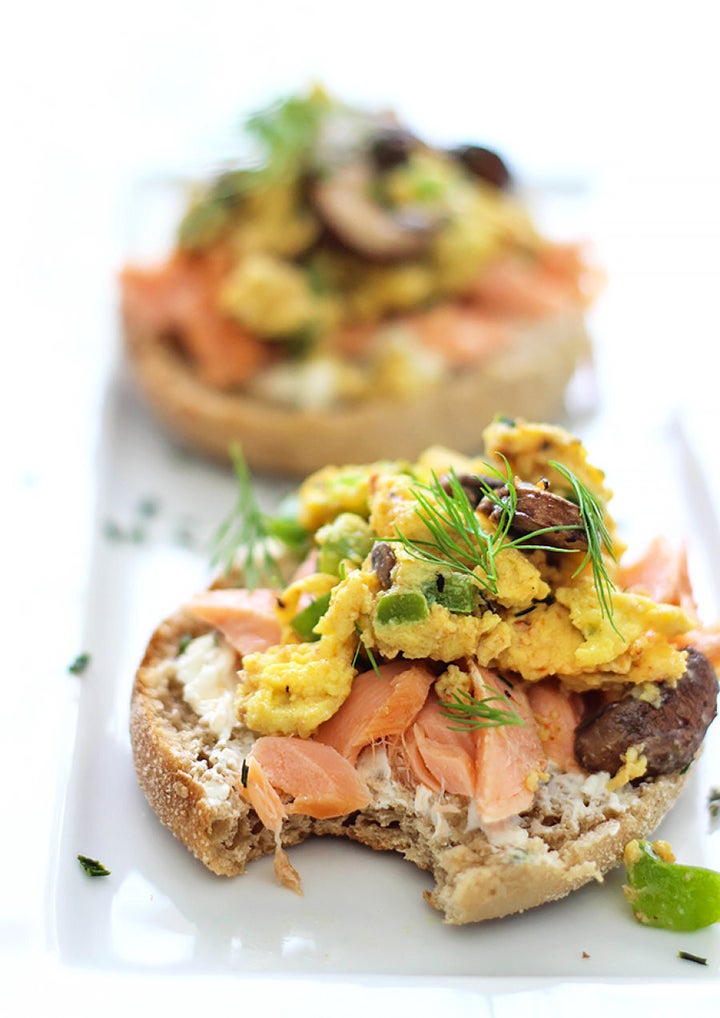 Click below to subscribe to the Refresh podcast by HuffPost Australia on iTunes.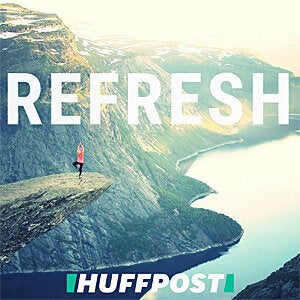 ALSO ON HUFFPOST AUSTRALIA