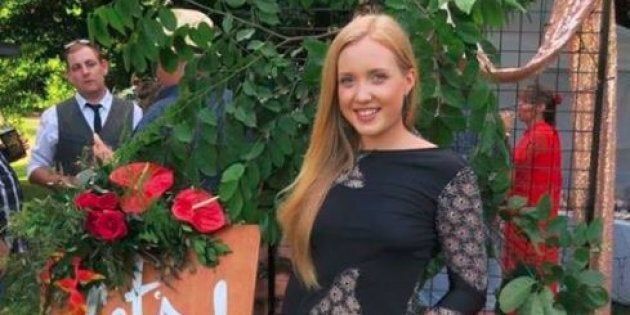 A 24-year-old Queensland chef has been charged with the attempted murder and abduction of Jessica Hamill following a 16-hour manhunt involving dozens of heavily armed police, police dogs and a rescue helicopter.
Daniel Rooney, 24, was arrested by police at 9pm on Wednesday night, three hours after allegedly driving the car they were in off a steep embankment into dense bushland on the Kuranda Range, near Cairns.
Rooney allegedly fled the scene of the crash on foot and special tactical police were called in to find him.
Queensland Police have confirmed to HuffPost Australia that Rooney has been charged with 11 offences, including attempted murder, deprivation of liberty, strangulation and assault causing bodily harm.
He has been also charged with contravening a domestic violence order, and was out on bail at the time of the alleged attack.
Jessica Hamill's 16 Hour Ordeal

2am, Wednesday June 14 - Jessica Hamill, 20, is last seen by her flatmates before they go to bed
Early morning - Her flatmates report her missing to police; inquiries commence
9am - Jessica fails to turn up for work
About 3pm - Police say her family are "extremely worried"; confirm she is travelling with a man known to her and may be held against her will
6:30pm - Police set up road blocks and close the Kuranda Range near Cairns to all traffic
Around 7pm - Police locate the black Holden Commodore they believe Jessica Hamill and Daniel Rooney are travelling in on the Kuranda Range; the vehicle leaves the road and plummets 40m into bushland
Soon after - Jessica is rescued from the vehicle and taken to Cairns Hospital; Daniel Rooney has allegedly fled the scene on foot
9pm - Daniel Rooney, 24, is arrested by police on a nearby Smithfield property
Thursday June 15 - Police charge Daniel Rooney with 11 offences including attempted murder
Police would not confirm Rooney's relationship to Hamill, but said they he was known to her before the alleged abduction occurred.
Detective Acting Inspector Mick Gooiker confirmed the attempted murder charge was in relation to him allegedly driving the vehicle off the range.
Jessica's father Scott Hamill has described the "16 hours of hell" his family went through as police searched for the 20-year-old, who hadn't been seen since 2am the night before.
A "very battered and bruised" Jessica was reunited with her family on Wednesday night after being taken to Cairns Hospital to receive treatment for her injuries.
Scott Hamill thanked Queensland Police and members of the community who helped in the search to find his daughter.
"Although it wasn't a pretty ending, we got a result, we got our Jess back," he said.
In attempts to locate the pair, road blocks had been set up and the Kuranda Range closed to traffic in both directions at around 6:30pm, The Cairns Post reports, as police followed a black Holden Commodore from the Tablelands.
Police spotted the vehicle at around 7pm, just before it veered off the road and plummeted into bushland. Hamill was found in the vehicle, but Rooney had fled.
Acting Inspector Gooiker said Hamill was "visibly distressed" when they found her, but "very relieved to be safe again".
"She contacted her family, who met her at the hospital, which is a great result."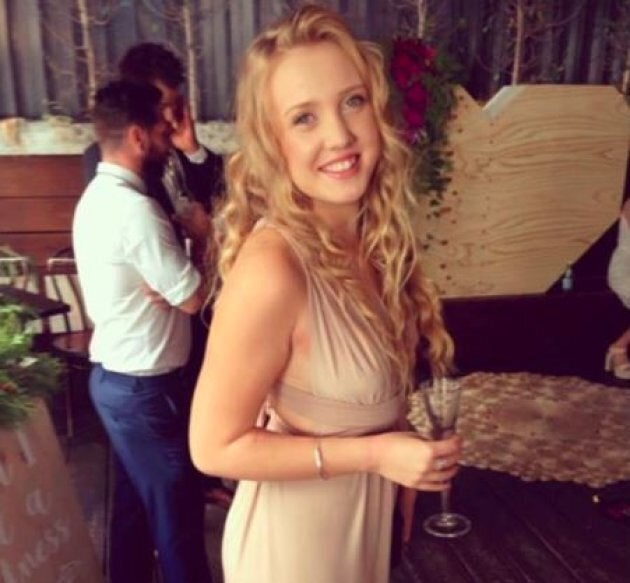 Police would not comment on the man's relationship to the young woman, but said he was known to her before the incident.
Police put out calls for help locating Hamill early on Wednesday, saying they were "extremely concerned" for her safety as she was likely being held against her will.
"She should have been at work today -- she's not," said Acting Inspector Mick Gooiker on Wednesday morning.
"She was last seen some time after 2am by some friends who reside with her and hasn't been seen since. They contacted the police.
"The girl's parents are extremely worried... anyone in this situation would be horrified, it is their daughter."
ALSO ON HUFFPOST AUSTRALIA