Little Beau Cosgrove was born with the Morquio A illness which affects every part of his body except his brain. There are only 21 known cases of the condition in Australia.
As a result of Morquio A, Beau is no taller than a three year old and he's endured at least five surgeries in one year - having to travel 240 km from his family property in Taralga, NSW, to Sydney for his weekly treatment.
HuffPost Australia covered the story of Beau and his condition more than a year ago, but things have improved dramatically since then.
With treatment costing around $400,000 each year, many Australian children living with Morquio A are unable to receive treatment as it has simply been out-of-reach.
The great news for Beau and his family is the Federal Government's announcement of the listing of a new rare disease treatment on the Life Saving Drugs Program (LSDP). It means the treatment will be easily accessible for Beau.
Beau paid a visit to Parliament House in Canberra on Thursday for the official announcement of the listing of the treatment, where he met with Prime Minister Malcolm Turnbull, as well as Deputy Prime Minister Barnaby Joyce, who was keen to meet 'the little cowboy.'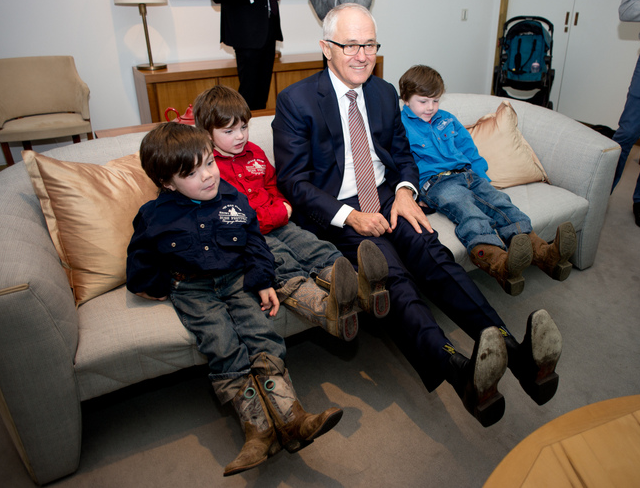 Adding medicines to the Life Saving Drugs Program is rare and VIMIZIM is only the thirteenth medicine to be added.
It will cost $44 million over five years to treat 21 children. Federal Health Minister Greg Hunt said in a statement the Federal Government has added over 1400 new and amended drug listings to the Pharmaceutical Benefits Scheme (PBS) to improve the health of Australians.
"We are adding medicines recommended by the Pharmaceutical Benefits Advisory Committee without fear or favour. Labor delayed the listing of seven vital drugs. Australia's PBS is one of the foundations of our universal health care system and is the envy of many countries," Hunt said.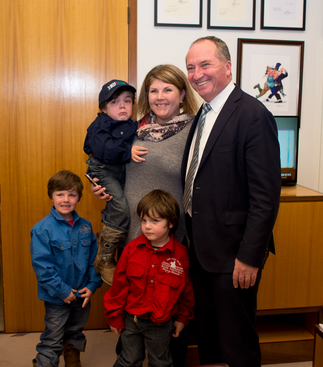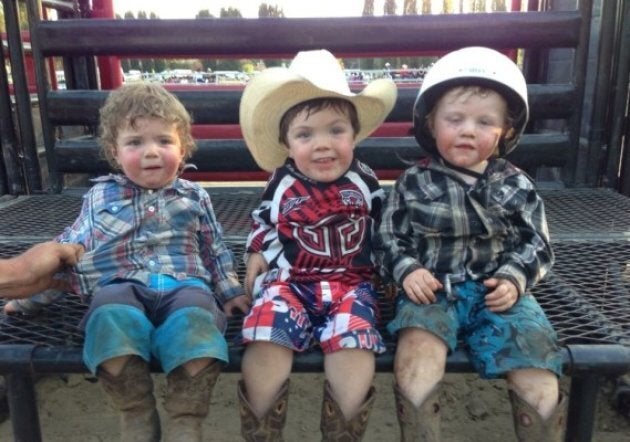 The treatment, VIMIZIM (elosulfase alfa), is an enzyme replacement therapy for the treatment of Morquio A Syndrome.
Beau's mum Samantha Cosgrove told HuffPost Australia she is absolutely thrilled with the news.
"Yes, I am so relieved and thrilled! It means just a day trip to hospital, instead of overnight stays, which we've done for three years," Cosgrove said.
"We also have two five year old boys plus a one year old daughter, so it's not easy having to leave them overnight to take Beau to hospital every week. So now I get to be home every night for my children."
Morquio A affects major organ systems in the body and means those living with the condition lack a certain enzyme needed to breakdown certain materials. This leads to serious health problems, including heart disease, respiratory failure, skeletal abnormalities, vision and hearing impairment, difficulty breathing and early death.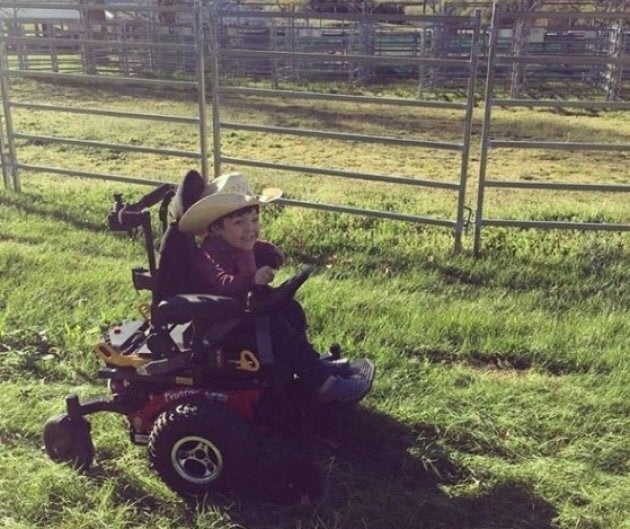 VIMIZIM's listing is just the third treatment listed in recent years on the LSDP, and follows years of campaigning by MPs and rare disease communities.
Nicole Millis, Executive Officer of Rare Voices Australia said the inclusion of VIMIZIM on the LSDP is a triumph for all involved.
"We want to thank all of our Morquio A families and the broader MPS community for their ongoing support to make this outcome possible. The Morquio A community can now be assured that they will be able to access VIMIZIM through the LSDP from 1 August," Millis said.
As for Beau, his mum said he is doing incredibly well and is able to really enjoy his life in new, active, 'typical boy ways.'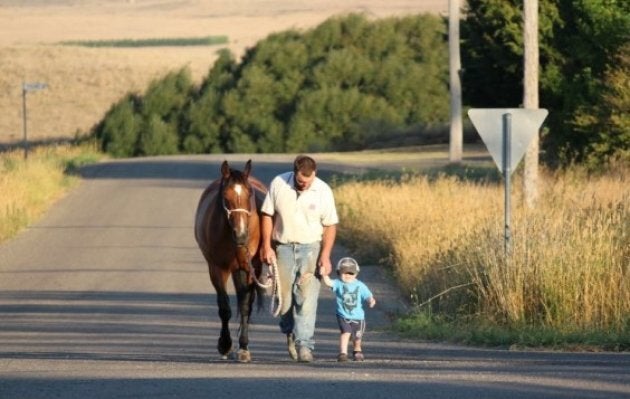 "The drug is amazing. Now he's able to play sports at school, he's even playing no-tackle rugby so he gets to be a normal boy. With the drug, he can also dress himself, and we've made adjustments so he can get food ready, help with animals and even brush his own teeth," Cosgrove said.
"He still needs a lot of assistance but he has a lot more energy. He's also much happier. He loves school and he can get around without his wheelchair for most of the day. Without the drug he wouldn't manage a full day at school and he's just loving life."
ALSO ON HUFFPOST AUSTRALIA