In the face of political tumult, an online literary community is thriving.
Writers are signing petitions against the hiring of journalists who deny the existence of global warming; they're using their platforms to earnestly protest and sarcastically mock our small-handed president.
Two popular authors ― J.K. Rowling and Stephen King ― have been particularly outspoken. Since November, King has been sharing his thoughts on Donald Trump to his 3.28 million followers.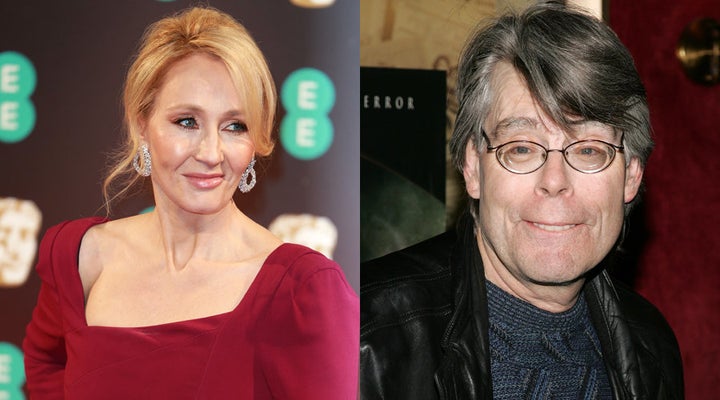 "If Ivanka Trump had grown up in farm country, like some of us, she'd know her father is reaping exactly what he sowed," the author tweeted yesterday.
His commentary must've ruffled feathers because today, to his dismay, he shared that Trump has blocked him on Twitter. "I may have to kill myself," the author of over 50 novels ― many of them both classics and bestsellers ― added.
But, fellow Trump-decrier and beloved writer J.K. Rowling stepped in, in an act of writerly camaraderie. "I still have access," she wrote. "I'll DM them to you."