Meet Pete Duffield, his long-time girlfriend Kellie Gage and their two-year-old daughter Poppy: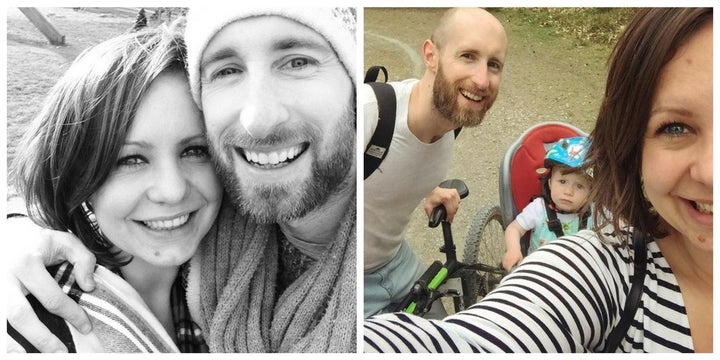 Now, meet their equally adorable cartoon alter-egos, as brought to life by Duffield:
Almost every day since meeting Gage five years ago, Duffield has documented their everyday lives in cartoons.
The professional illustrator doodles about finding just the *right* sleeping position in bed:
And the struggle to diet as a four-person team (Pete, Kellie, Ben and Jerry):
As Duffield told HuffPost, he tries to find the right balance of PG-13 humor and "sweet, soppy stuff" in his comics.
"I started keeping a list of ideas on my phone whenever something funny happened," the Brighton, England-based illustrator said. "The collection of drawings gradually grew and it was fun to document silly things we'd say or do."
Duffield's distinctly British sense of humor has garnered fans worldwide ― more than 17,000 followers on Instagram, to be exact. Still, his favorite readers will always be Kellie and their baby girl.
"I still make the illustrations for Kellie ― and Poppy now, for when she is older and can look back on them," he said.
See more of the adorable illustrations below and follow Duffield on Instagram for more: