Legendary actress Diane Keaton has been entertaining the masses for almost 50 years. Her appearance on "Jimmy Kimmel Live!" Monday was no exception.
First off, girlfriend came equipped with her own bottle of wine, from which she took random swigs throughout her interview.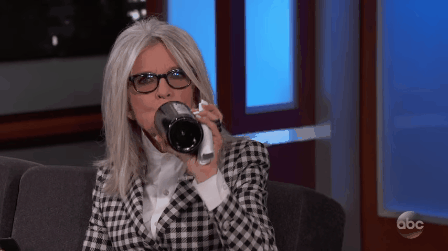 Then when host Jimmy Kimmel mentioned Keaton being honored with the American Film Institute's 45th Life Achievement Award, Keaton really pumped up the volume.
The 71-year-old actress decided to name the celebrities who are, and those who are not, her friends among those in attendance at the award ceremony.
It's extremely amusing.
Even though Keaton told Kimmel, "I don't really have any friends," when pressed, she did admit that Martin Short and Steve Martin are her actual, real-life buddies.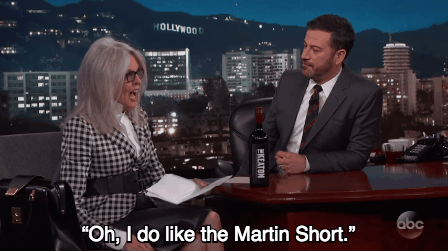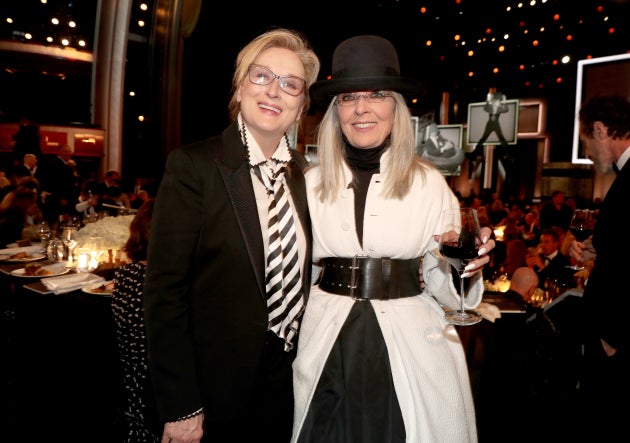 "I love her! But I don't see her very often," Keaton said. "She doesn't call."
Then she moved on to Reese Witherspoon, and when Kimmel asked if she was a friend, Keaton responded with:
I met Reese when she was 14 and I directed her in a TV movie. Yeah, I did. She was just a kid, a kid!
"Did you know then that she was going to be a star?" Kimmel asked.
"There was no question, great-looking, great talent."
"Yet still not a friend?" Kimmel asked.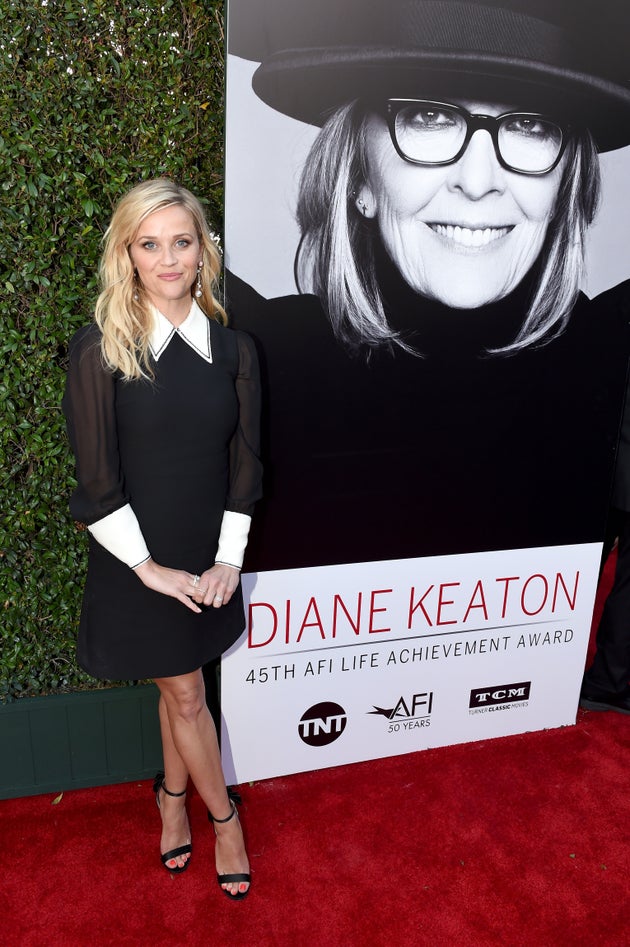 "No, not a friend," Keaton said.
There was also a very intentionally funny bit about a "very funny, and very attractive" Sarah Silverman who also spoke at Keaton's ceremony. "She's a woman, by the way," Keaton said to Kimmel, who dated Silverman twice between 2002 and 2009.
"I know that, I know that quite well," Kimmel said in response to a very confused Keaton.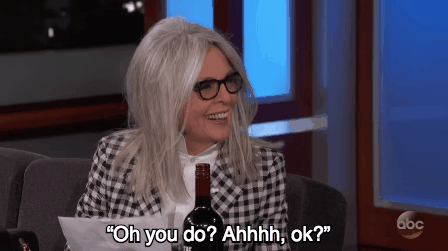 Aw, Diane, keep doing you, girl!