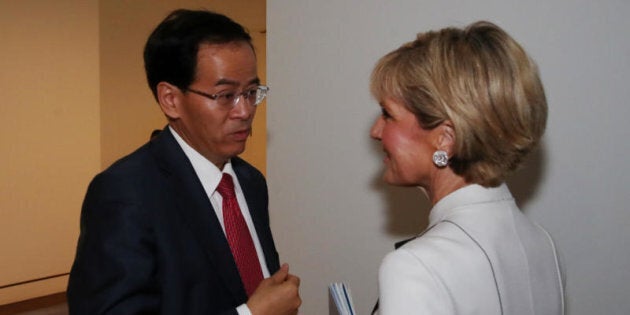 CANBERRA -- There have been weeks of coverage of Chinese donations in Australian politics led off by Fairfax Media and the ABC, including revisited allegations about the recently rehabilitated Sam Dastyari and revelations of the existence of the "Julie Bishop Glorious Foundation" (of which the Foreign Minister denies any knowledge).
The latest report reveals Australia's domestic spy agency ASIO warned former Prime Minister Tony Abbott in 2015 about a billionaire Chinese donor with links to the Chinese Communist Party.
It is riveting reporting and goes to the heart of major foreign influence in Australia.
But now China is fighting back.
China's Ambassador to Australia dismissed the coverage on Thursday as "sensational" and trying to 'instigate China panic'.
He's told those attending a Australia China Business Council networking day in Parliament House that he's heard it all before.
"I've heard those allegations more than once since I was posted here," the Ambassador said. "In Chinese, we call it "cook up the overnight cold rice" -- which means repeating the same old stuff again and again.
"Maybe the producers of the program believe that those groundless allegations may turn to be true after repeating a thousand times."
The Ambassador indicated the coverage was "politically motivated" and "made up out of thin air".
"Those who have fabricated the allegations really have an imagination which is wild and morbid," Cheng Jingye said. "If they were to apply their imagination to scientific research, they might be accorded with a Nobel prize someday. Who knows?"
"Apparently, those people are not willing to see the continued growth of the friendly cooperation between our two countries and two peoples.
"Their main purpose, as I see it, is to instigate China panic.
"A scholar that was interviewed in the program recently wrote that the program is not about Sinophobia. But that reminds me of an old Chinese saying – the more one tries to hide, the more his intention is exposed."
Prime Minister Malcolm Turnbull has already moved on the substance of the China donations coverage, ordering a major inquiry into the nation's espionage and foreign interference laws.
Click below to follow HuffPost Australia Politics on Facebook!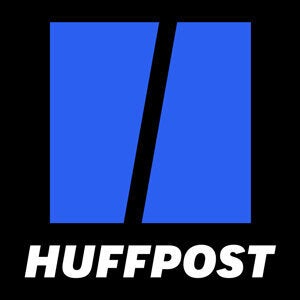 ALSO ON HUFFPOST AUSTRALIA