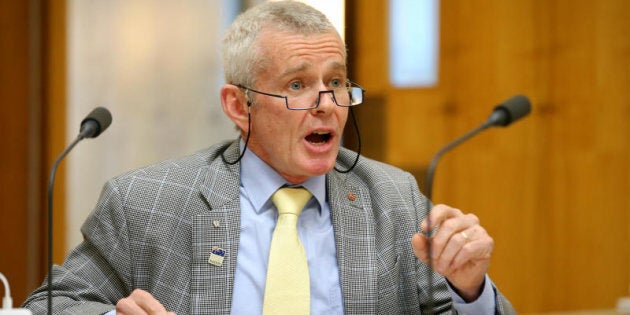 CANBERRA -- The One Nation Senator and loudest climate change denier in the Australian parliament, Malcolm Roberts has again raised eyebrows by claiming coal miner's black lung is "not a problem when it is managed properly:.
The surprising underestimation of the devastating condition, also known as coal workers pneumoconiosis (CWP), came on Thursday during debate on a Greens Bill designed to stop the Indian conglomerate Adani from building the controversial Carmichael coal mine project in central Queensland.
During the senator's contribution, Roberts slammed the Bill, the Greens and the science of climate change, declaring left of centre party -- by not helping Indian people rise out of poverty through access to coal -- was made up of the "worst kinds of racists. They are HUMAN racists!!"
But when it came to coal mining itself he offered this diagnosis while rebutting the Greens idea of "toxic jobs".
"I worked underground for three years at the coalface," Roberts began. "And black lung is a threat to anyone who does not manage his or her workplace properly."
"But black lung is not longer a problem where coal mines are ventilated properly. The answer to black lung is the regulations in Queensland not being enforced, the CFMEU not doing its job, some coal operators not fulfilling their responsibilities."
"Black lung is not an inherent problem when it is a managed properly."
But here is what we know: black lung re-emerged as a condition in Queensland in 2015 and 21 miners have been confirmed to have CWP.
The committee's report, "Black Lungs, White Lies," predicted more black lung cases would be diagnosed.
An appalling insult from Senator Roberts to the victims of the black lung.Workers need support of parliamentarians not ill-informed comments

— Brendan O'Connor (@BOConnorMP) June 15, 2017
Senator Roberts claims he rose in the Senate to "speak in support of vital Queensland jobs".
"Oh, and I gave the Greens a serve for their dishonest campaign to hurt the Queensland economy and to give them a lesson on science and logic," he wrote on Facebook.
Roberts also somehow managed to claim that the whales, the forests and all of humanity thanks coal.
Click below to follow HuffPost Australia Politics on Facebook!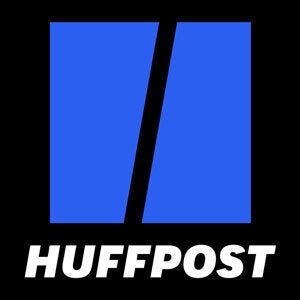 ALSO ON HUFFPOST AUSTRALIA