CANBERRA -- Australian Prime Minister Malcolm Turnbull has mocked U.S. President Donald Trump, during a charity ball with journalists and Federal politicians.
Wednesday night was the annual Midwinter Ball, hosted by the federal parliamentary press gallery. It is one of the biggest social events in Canberra each year, with journalists, politicians and business identities clamouring for the hottest tickets in town.
Proceeds from ticket sales and auctions -- with prizes including afternoon tea with the Prime Minister, overseas flights and sporting packages -- benefit a number of charities, including Lifeline and the Stroke Foundation. The yearly function raised $350,000, adding to nearly $3.5 million over the years.
An attraction of the ball is that it is strictly "off the record", meaning journalists agree not to report on the events of the night. It encourages politicians to let their hair down and relax, and speeches from the Prime Minister and opposition leader often become cheeky or controversial.
On Thursday afternoon Nine News reported footage of the speech was posted on Instagram, and Nine's political editor Laurie Oakes -- who did not attend the ball, and has previously criticised the off the record stipulation -- decided to report on it.
"The Donald and I, we are winning and winning in the polls. We are winning so much. We are winning like we have never won before," Turnbull said, mimicking Trump's trademark speech patterns and mannerisms, to laughter and applause from the audience.
"We are winning in the polls. We are! Not the fake polls. They're the ones we're not winning in. We're winning in the real polls."
The jibe has relevance for Turnbull himself too, under pressure after a series of poor poll results which place his party well behind the Labor opposition.
"You know, the online polls. They are so easy to win. I know that. Did you know that? I kind of know that. Did you know that? They are so easy to win," Turnbull continued.
"I have this Russian guy. Believe me, it's true."
Speaking on 3AW radio just minutes after the footage leaked online, Turnbull defended his words as "affectionately light-hearted". He tried to downplay the Trump impersonation and emphasise that the speech was a joke, while at the same time lightly admonishing the publication of the footage by Nine.
"I am disappointed [the audio leaked]," he said.
"[Leaking the footage] is a breach of protocol, a breach of faith."
"It's light-hearted, it's affectionate, good-natured. The butt of my jokes was myself... it's fun, you've got to have a laugh. We've got to lighten up. Stressful business, politics."
Of course, it's not the first time Trump has been impersonated for comedy.
Click below to follow HuffPost Australia Politics on Facebook!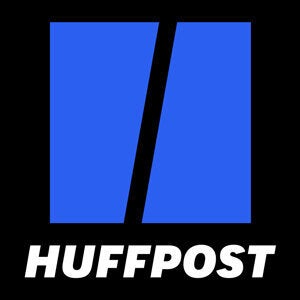 ALSO ON HUFFPOST AUSTRALIA