Nothing beats baked Camembert with crusty bread, but there's bad news for fans of the decedent treat.
Camembert could be heading towards extinction.
Although supermarket shelves are stocked with wheels of cheese that look like Camembert, many are simply copycats that aren't made with the same love and affection as the real deal.
In fact, a recent Bloomberg report uncovered that out of the three hundred and sixty million wheels of 'Camembert' made in France each year, just four have true Camembert credentials.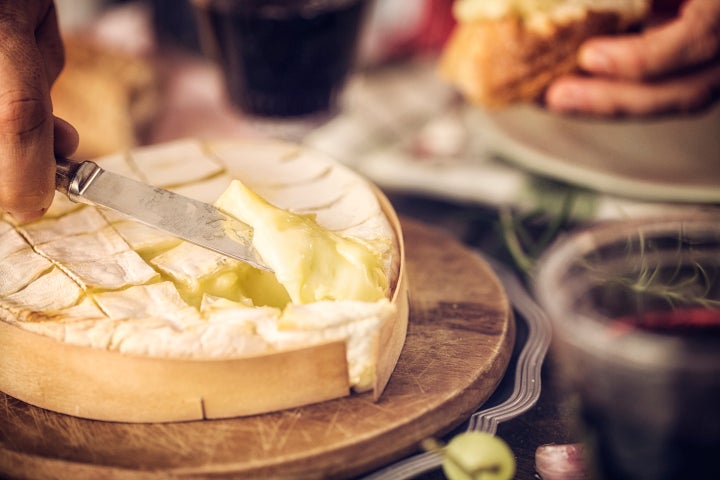 In France, a cheese is given a French Protected Designations of Origin (PDO) stamp to signify the specific region in France that cheese was made in.
The stamp is also a sign that the cheese was made using historically accurate methods, allowing cheese connoisseurs to know exactly what they're getting.
True Camembert is created in the village of Camembert, in northern France's Normandy.
According to Bloomberg, a PDO Camembert de Normandie must be made with unfiltered raw milk, with a fat content of at least 38%.
The cows must be fed grass and hay from local pastures and the milk must be ladled in four or more layers, in order to create the true, creamy Camembert texture.
The shortage of authentic Camembert is reportedly due to larger companies continually buying out smaller cheesemakers, then cutting corners to make the product.
These new companies tend to use pasteurised milk, which Bloomberg claims creates an "impenetrable rind and soft, rubbery plastic centre".
So if the 'Camembert' from your local supermarket isn't quite hitting the spot, book yourself a trip to Normandy and track down the good stuff.