Men often get the short end of the stick as far as wedding rings go. So when someone thinks outside the box, we can't help but hand it to them.
Reddit user Im_High_Tech did just that by having his wife's actual fingerprint etched onto his wedding band.
In an accompanying thread, he revealed that he was inspired a similar ring he had seen and "thought it would be great to make my wedding band more unique than stuff you buy at the store."
But creating this declaration of undying commitment, which ran him just shy of $1,000, turned out to be quite a labor of love ― for both parties involved. He wrote that his partner had to "dip her thumb into ink like 70 times to get the perfect fingerprint" and he "had to photoshop the crap out of it because apparently on a microscopic level, a fingerprint is very messy."
But the result, this oh-so personal band, appears to have been worth it. "This will also be my prized possession," he wrote in response to one of the comments on the ring.
Seth Rosen, CEO and co-founder of Custom Made, where the ring was designed and created, told HuffPost they get a range of requests for personalized jewelry, from fingerprints (which he said has seen an uptick since this one showed up on Reddit) to materials sourced by the couple themselves.
"Some pieces are novel because they incorporate something very personal," he said. "Like the pendant we created from a customer's drawing of an olive branch growing from a broken heart:"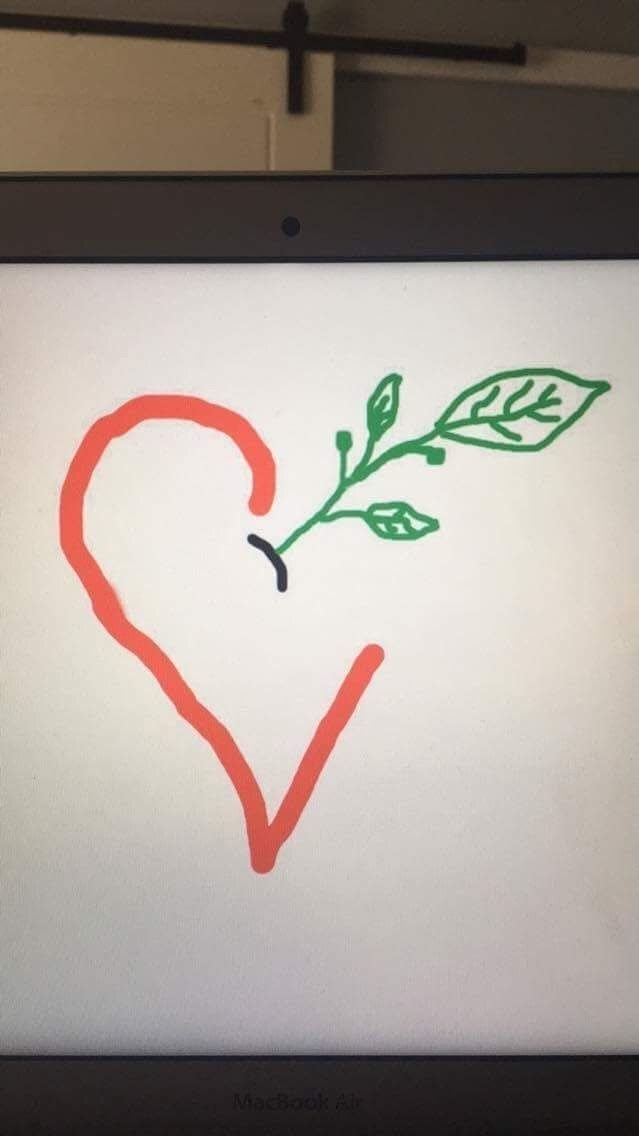 Custom Made

A design sent by a customer to Custom Made.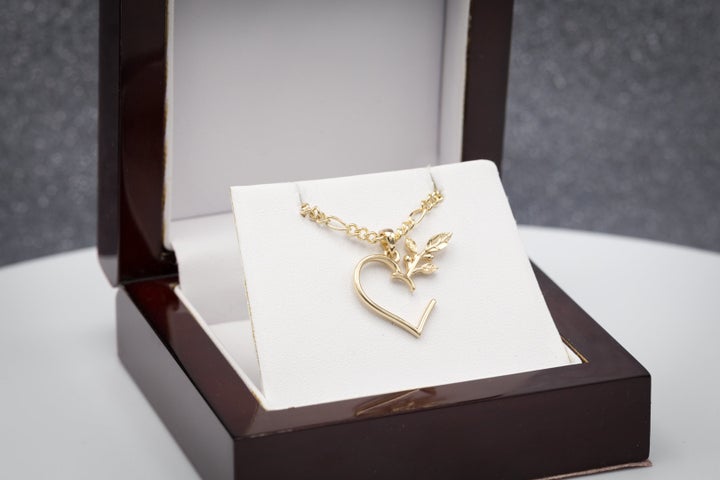 The finished product.
Rosen said something like the fingerprint ring would cost between $300-$350 in sterling silver all the way up to $900-$1,200 for a heavier gold.
Our minds are reeling with the print-abilities.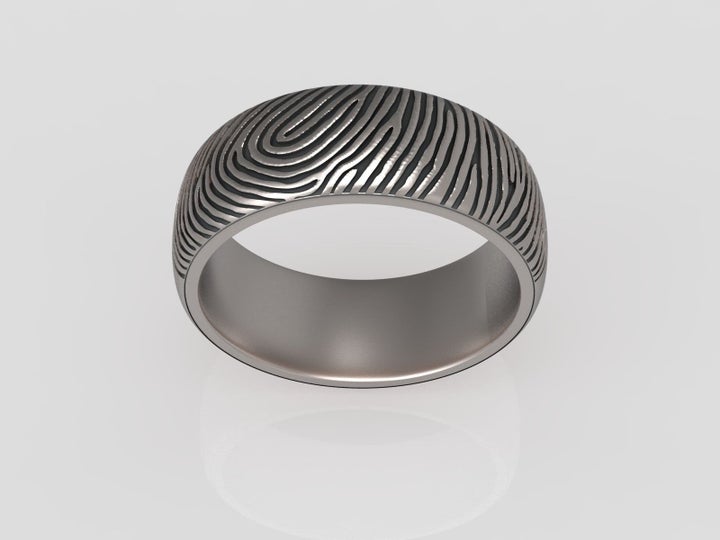 Finger-printed fabulousness.