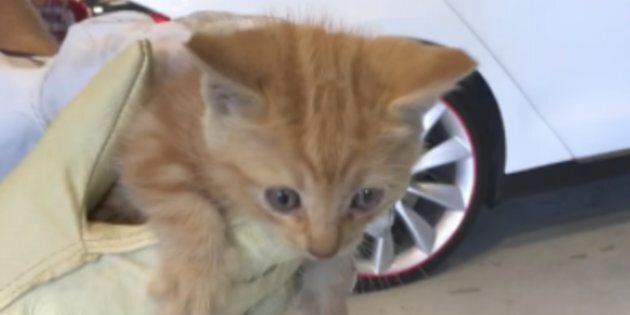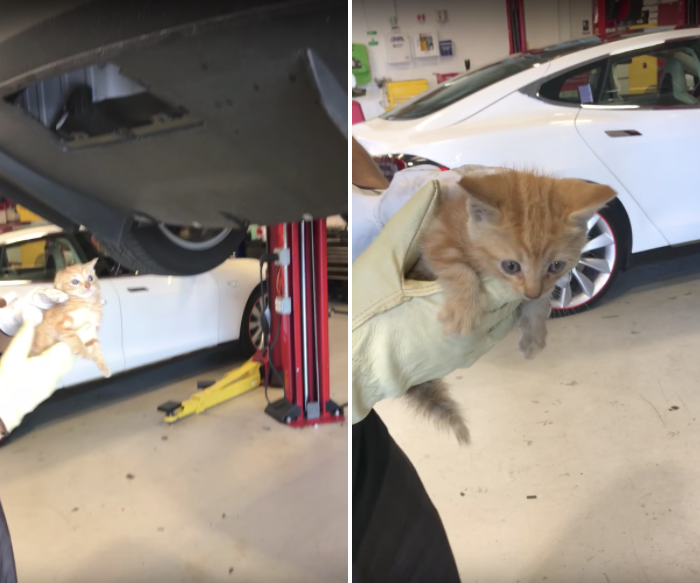 The sound of meows coming from inside a Tesla bumper over the weekend led to a video of an adorable animal rescue.
In the first of two videos posted Saturday by an unidentified Model X owner, tiny cries can be heard coming from the parked vehicle.
"We don't have a cat," says the car's owner, who even got the attention of Tesla CEO and co-founder Elon Musk.
"Aw, poor cat. So I'm going to call the service center today, see if they can help out on this," the man adds.
In a later video said to have been taken at a Tesla service center, a worker is seen reaching into the back end of the vehicle as it's held up on a car lift.
The worker eventually pulls out the scrappy stowaway ― an adorable orange kitten that looked eager to get back on solid ground.
The video's uploader suggested that the cat, since named Tessie, had spent more than 14 hours trapped inside the car. The kitten was given water, and one of the rescuers even found it a new home.
"She had a pretty good outcome, I'd say," the car's owner is heard saying in a third video posted on Monday. "Her weekend obviously had a rough start but she probably had the best end of the weekend ever."