On her 23rd birthday, Rebecca* was held captive at gunpoint by her boyfriend inside her own home.
A few months earlier, he had taken her down an alleyway and threatened her with a knife following an argument.
Over the ensuing three years, he punched, kicked and choked her, breaking her bones and her spirit.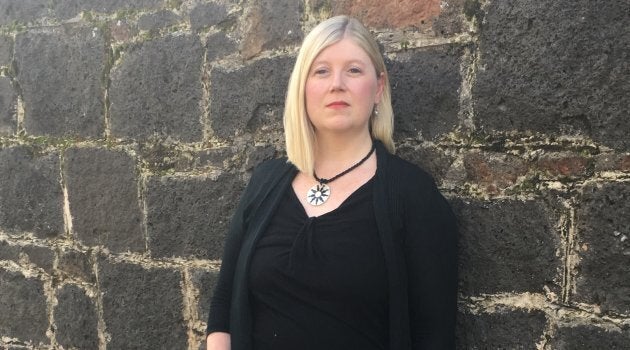 At 30, Rebecca found herself in an abusive relationship once more. Again, she began trapped in a cycle of violence and psychological abuse, isolated from family and friends and financially trapped by her abuser.
That relationship left her $50,000 in debt -- a financial burden she is still paying off.
Now, Rebecca is putting her support behind a campaign by super fund HESTA to make superannuation accessible to women fleeing domestic violence.
"I was young, I had never experienced domestic violence before. I didn't know how to deal with it," Rebecca told HuffPost Australia.
"Growing up, I was your typical person who read 'Dolly' magazines with stories about family violence and always thought 'why didn't you just leave?' But when you are in a relationship like that, it is insidious and it just creeps up on you. It is a form of grooming."
Rebecca struggled with depression and post traumatic stress disorder in the wake of her abuse. She says having access to ready money would have made all the difference in giving her time to recover.
"It would have given me some breathing space to go 'right, I can take the time that I need for myself to sort out my mental health issues'," she said.
HESTA, who is spearheading the campaign, wants the Federal Government to provide early access to up to $10,000 of superannuation as a "last resort" for victims of domestic violence.
"Finances are too often a barrier for women trying to leave a violent relationship and, unfortunately, financial support for survivors is grossly inadequate," HESTA CEO Debby Blakey told HuffPost Australia.
But family violence is one of those rare situations where we think the short term financial need is so compelling that it is more important than preserving super."
Currently, people can be granted early access to their superannuation in emergency situations, including stopping the bank from selling their home, paying for a family member's funeral or to access vital medical support.
But there is no proviso for victims of domestic violence -- despite at least one Australian woman a week dying at the hands of her current or former partner.
"We strongly support that super should be preserved for retirement," Blakey said.
"But family violence is one of those rare situations where we think the short term financial need is so compelling that it is more important than preserving super."
Under HESTA's proposal, a domestic violence victim would need to gain certification from a recognised family violence social worker or organisation before they would be granted access to their superannuation fund.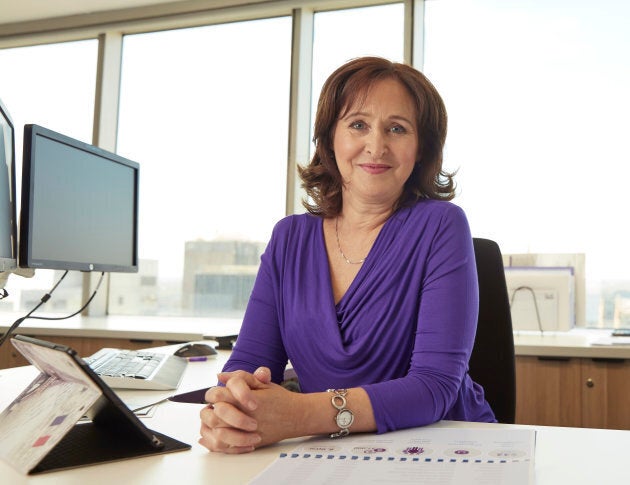 Blakey also says it's important to ensure the victims and survivors receive financial counselling to make smart use of their money.
Financial Counselling Australia CEO, Fiona Guthrie supports HESTA's initiative. She says financial counsellors see first-hand how family violence and financial hardship almost always go hand in hand.
"In the right circumstances, superannuation has an important role to play in helping women affected by family violence get back on their feet," she said.
On average, Australian women retire with almost half the superannuation of men.
In advocating for the change, HESTA acknowledged that it was an "interim 'band-aid' measure" and women shouldn't have to resort to this, but the move would nevertheless provide immediate relief for victims and survivors in the absence of a coordinated national strategy by the Australian government.
The Victorian Government offers financial support packages of up to $7,000, but in other states women generally rely on a one-off crisis payment equal to a week's worth of Centrelink -- the same payment offered to those released from prison.
Rebecca says this payment is totally inadequate for women looking to restart their lives.
"A woman is leaving family violence with just the clothes on her back, taking her kids with her, and you're offering her $500?"
One year on from leaving her second abusive relationship, she still continues to struggle financially, despite working full-time.
"There have been weeks when I have had to make a choice between paying bills and buying food," she said.
"[$10,000] could really help someone relocate their life, pay a bond, pay rent."
"As a last resort, when all other options have been exhausted, it is another option that might just make all the difference."
If you or someone you know is impacted by sexual assault, domestic or family violence, call 1800RESPECT on 1800 737 732 or visit 1800RESPECT.org.au. In an emergency, call 000. For more information about a service in your state or local area download the DAISY App in the App Store or Google Play.
ALSO ON HUFFPOST AUSTRALIA