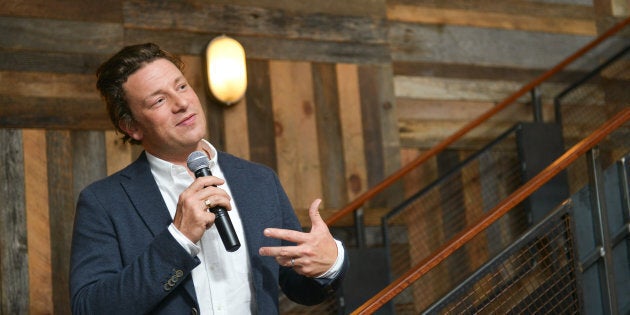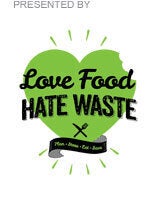 Every year Australians throw out more than four million tonnes of food, at a cost of around $10 billion annually -- enough to feed around 60 million people. That's pretty staggering.
But all is not lost. Many well known chefs are leading the way when it comes to preventing food waste -- local and international cooks such as Matt Moran and Jamie Oliver have used their voices to help minimise food waste.
Below are some choice pieces of advice from your favourite Aussie and international chefs, as well as practical take-home tips from food waste experts that will help you save the planet and save some money.
Matt Moran: "Turn Scraps Into Stock, Bones Into Broth"
Australians throw away roughly 20 percent of their groceries. But rather than toss the scraps, it's time to get creative.
"Making a soup or a stock is a great way to use up food you have in fridge – and even scraps that you might have thrown away like onion ends and vegetable peelings," Love Food Hate Waste's food wastage expert Kellie Watson said of Matt Moran's tip.
"You can also use your freezer which is a super food waste reduction tool – and freeze your soup for later."
"Challenge yourself to use the odds and ends, like broccoli stems. Instead of throwing away your broccoli stems, just add them to a pasta or stir fry," Watson said.
And if you use bones for broth, keep in mind that it can have added health benefits.
"Because you're using the bones, the marrow and the skin when it's boiled down it releases healing compounds, which is really good for you," explained nutritionist and founder of The Health Clinic, Robbie Clark.
Jamie Oliver: "Use Stale Bread For Breadcrumbs"
It seems Australians think bread is the best thing since, well, sliced bread. Last year alone we spent $89.6 million on bread. However, it's also one of the most commonly wasted foods.
"Bread is the item thrown away the most and it's a real issue, but there is so much that can be done with it," Watson said.
Instead of binning old bread, look for ways to lengthen its lifespan. Jamie Oliver suggests using it for breadcrumbs, but that's just the tip of the iceberg.
"Toast it and make croutons, freeze it for next week or make a family favourite, bread and butter pudding," Watson suggested. And if you're not a fan of any of those tasty tricks, there's another -- very simple -- way to avoid ditching the last few slices.
"You can also buy a smaller loaf so you're not wasting it," Watson said. Easy!
Sammy And Bella Jakubiak: "Wrap Herbs In A Moist Towel And Place In A Plastic Bag"
We're all guilty of heading off to the grocery store, buying a handful of herbs for one meal then slowly watching with sadness as they wilt away in the fridge.
"You've got to shop with a plan when you're buying things like herbs," Watson said. "Sammy and Bella's tip is a good way of extending the shelf life by a whole week."
And if you like the My Kitchen Rules contestant's tip, try this additional herb hack from Watson.
"Pick an ice cube tray, break apart the herbs and then pour olive oil over them and freeze it," Watson explained. "Then you've got these great herb ice cubes which you can then add to sauces as you need them."
The best part is that because of the high antioxidant levels in herbs, lengthening their lifespan doesn't have a big impact on their health benefits.
"Week old vegetables and herbs maintain their levels of dietary fibre, so even though the nutrients and vitamins have decreased, it's still good for you," Clark said.
"Plus the antioxidants prevent and manage heart disease, cancer and diabetes, as well as lowering cholesterol."
Matt Stone: "Compost Your Food Scraps"
Creating an at-home compost system for your fruit and vegetable scraps is the most popular way to combat wastage under your own roof.
"Composting is a great method of dealing with organic waste and while it's really popular with families it can be for everyone," said Watson of Matt Stone's advice.
Composting also ensures that you're creating amazing, nutrient-rich soil.
"The composition process creates amazing fertiliser which then introduces specific vital nutrients that you're growing," Clark said.
"You'll find macro-nutrients, like nitrogen, phosphorus and potassium, plus micro-nutrients, like copper, iron and zinc, which all provide quality soil resulting in quality produce."
To find out more about how to prevent food waste, as well as tips for your left over food, check out Love Food Hate Waste.