An imam has been praised for stopping angry worshippers from attacking a suspect in a terror attack which saw a van plough into people outside a mosque in North London.
One person was killed and 10 people injured in the incident, which took place as people left the Muslim Welfare House on Seven Sisters Road in Finsbury Park, after midnight prayers during Ramadan.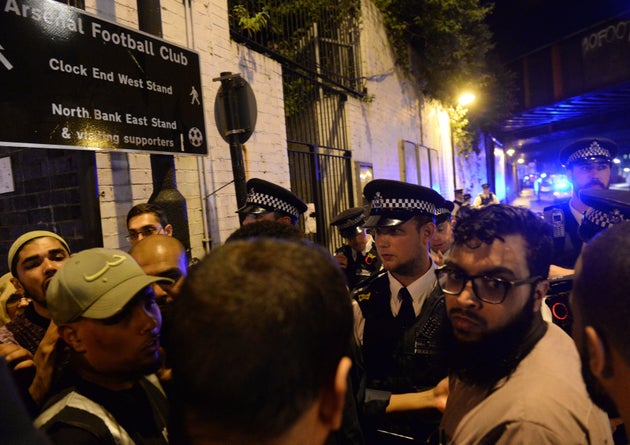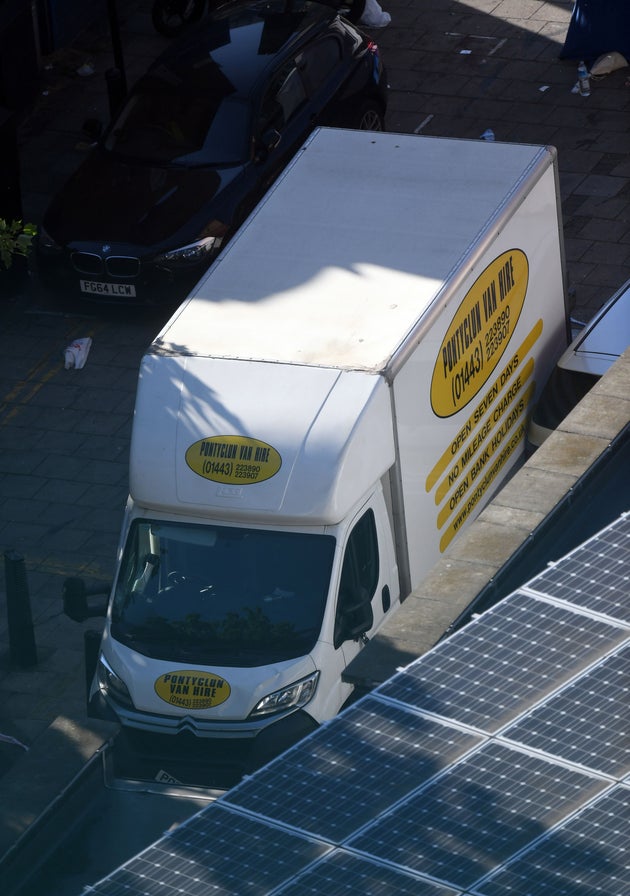 Police confirmed the 48-year-old driver of the van was detained by members of public at the scene before officers arrived.
An imam is reported to have calmed furious worshippers and ensured that the suspect was not harmed.
Video from the scene shows men kicking and punching the man as he is sprawled on the ground.
Toufik Kacimi, chief executive of the Muslim Welfare House, told Sky News: "People grabbed him outside and started hitting him.
"Our imam, Mohammed Mahmoud, went there and saved him. He saved his life basically.
"The imam of the mosque saved the life of the attacker."
Those restraining the man were also praised for showing restraint.
Appearing on the BBC's Today programme later in the morning, Michael Gove praised the actions of those affected by the attack on a Finsbury Park mosque in the early hours of Monday, describing the mosque imam as 'an example to us all'.
He said: "This was a disgusting and repellent attack aimed specifically to try and divide communities. Words fail me in trying to encapsulate my sense of disgust.
"The reaction of those caught up in it, in particular I understand the imam, who displayed exemplary restraint and compassion. It seems as though the community, in their response, set an example to all of us of compassion and resilience in times of trial."
The 48-year-old suspect was later arrested on suspicion of attempted murder.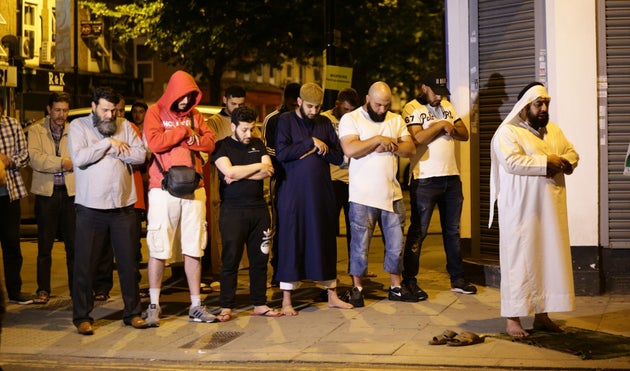 Metropolitan Police deputy assistant commissioner Neil Basu thanked members of the public for restraining the suspect.
Various reports suggest the attacker shouted versions of wanting "to kill all Muslims" and that he "did my bit".
One local resident told HuffPost UK: "One thing that is clear. This happened after night prayer that us Muslims pray during Ramadan. It was clearly an act that was planned and an act that was done with full intention."
The investigation of the incident is being carried out by the Counter Terrorism Command and the Metropolitan Police said they were treating the incident as a
HuffPost UK's Paco Anselmi was in Finsbury Park, and witnessed increasingly angry scenes as it took almost five hours to confirm the police were investigating terror.
The chairman of the mosque, Mohammed Kozbar, described the incident as a "cowardly attack" and said there were many injuries.
However, it later emerged that the man who died had already been receiving first aid from members of the public and it is not yet known if his death was caused by the attack, according to the Metropolitan Police.
Read the latest updates on this story here.