The creators of the chest hair bathing suit are back with another innovative one-piece: the "Shocked" Donald Trump suit.
Clothing company Beloved created the eccentric swimsuit, which is pretty much guaranteed to get a rise out of democrats and republicans alike. This piece of polarizing pool wear costs $49.99, but that's a small price to pay for starting heated conversations about politics at the pool.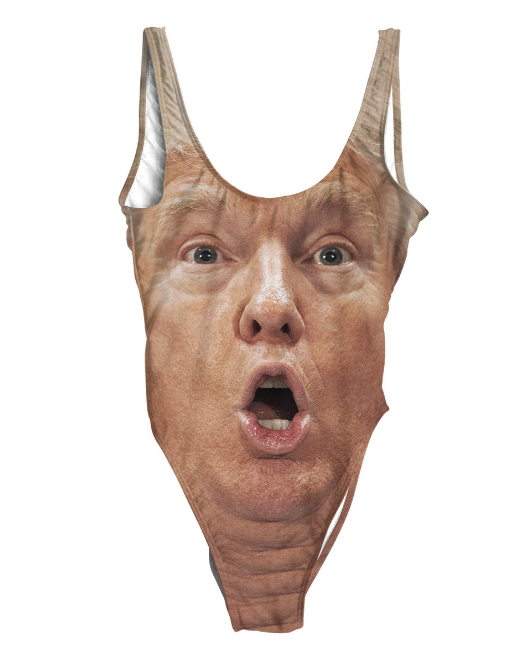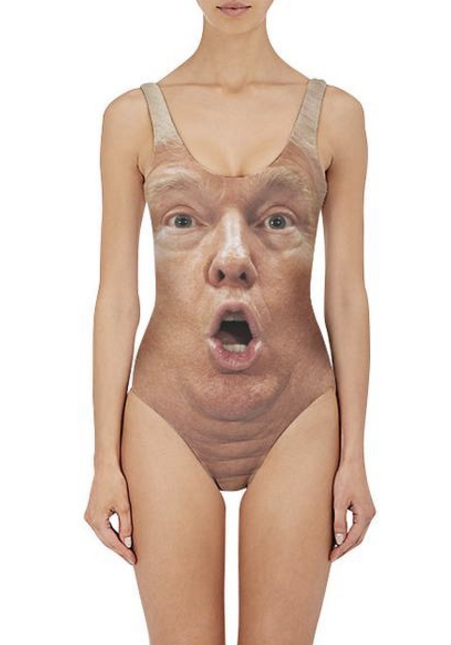 When the company posted a photo of the shirt to Instagram, commenters went wild.
"Since mom loves Trump so much, maybe you should get this for her birthday," one follower wrote, while another asked the company when they were coming out with a Putin swimsuit.
"I'd rather never go to the beach then wear that," a commenter said. Another added, "I don't want to like this and yet I really do want to see what it looks like on a person."
Be sure to look out for this one-piece on your next trip to the beach. And if you're in the mood for a less political swimsuit, there's also a one-piece with Nicolas Cage's face on it.
The HuffPost Lifestyle newsletter will make you happier and healthier, one email at a time. Sign up here.