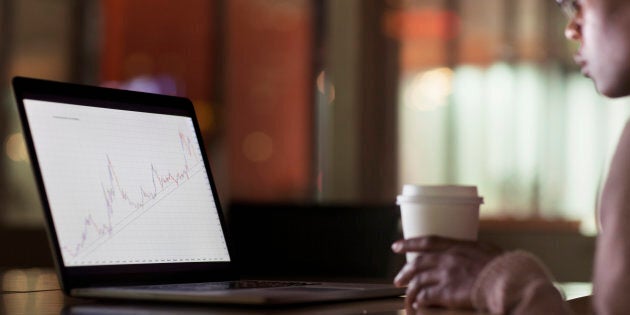 As owning their own home is increasingly a pipe dream for many young Australians, savvy millennials are turning to the share market in record numbers.
Young people under the age of 35 now make up more than half of all new customers joining Australia's largest online broker, CommSec, the broker announced on Monday. That's an increase of 51 percent from five years ago and represents around 70,000 trades per month.
For a lot of people, property ownership is difficult and some way off, so the only choice they have is to invest."
This follows research published in the ASX Australian Investor Study 2017 in May that the number of young people dabbling in the share market has almost doubled in the last five years.
"For a lot of people, property ownership is difficult and some way off, so the only choice they have is to invest," CommSec's Managing Director Paul Rayson told HuffPost Australia.
But Rayson believes it's not just the affordability crisis driving millennials towards the share market.
"I also think that this generation is savvy. They want to have greater control over their own personal finances. They're used to using apps; they're used to managing their money online."
Sydneysider Michelle, 23, has been investing in the share market since she was just 18 -- and has no plans to stop any time soon.
"It stemmed from curiosity, as I was studying a Bachelor of Commerce at the University of Melbourne at the time," she explained to HuffPost Australia.
For Michelle, investing in the share market is more appealing than buying a house, which requires a much larger initial deposit and can lock away your capital for decades.
"(With shares), you don't need a lot of money to get started, so it's a very low barrier to entry for a lot of people," she said.
"I think it is a really empowering way for a young person to invest in their future."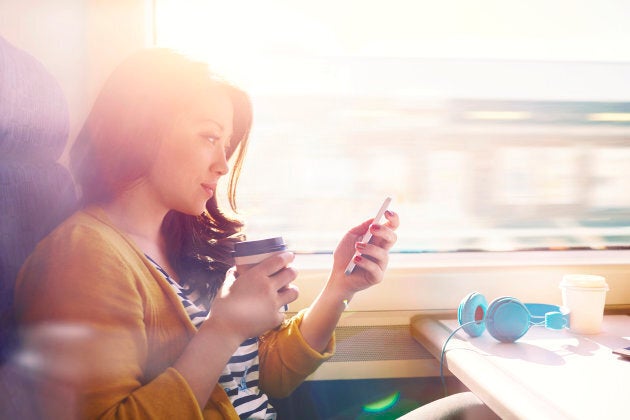 But it's not just the big banks who are seeing a surge in young investors.
Australian investment firm Stockspot, started by Chris Brycki in 2013, focuses specifically on young people who have chosen to invest in shares rather than save for a house.
"We're only seeing a very small number of clients actually withdraw funds to buy a house, which suggests to us that people do like the flexibility of investing in shares and they've decided that they don't actually need to buy a property," he told the ABC.
More competition means brokers are having to work harder to attract young investors.
CommSec has halved the brokerage (i.e. the fee you pay for doing a trade) for trades under $1000, lowing the barrier to entry for young investors who may only have a small amount of assets.
There are also more ways to invest than ever, with new initiatives providing investors with more information and more control over what happens to their money.
One of these initiatives is a new app by Aussie start-up Goodments, which aims to provide a customised list of investment recommendations based on a person's environmental, social and ethical values.
HuffPost Australia recently spoke to five money experts about how young people can make the most of their savings. They agreed with Michelle that -- due to Australia having record low interest rates and the ignoble title of third most unaffordable housing in the world -- investing in shares is a smart move.
But shares are not a lottery ticket, they warned -- they do come with risk. They recommend doing your research before you invest, and talking to a financial planner, who will take account of how much money you have, how much you want to invest and how long you're willing to keep your money in that investment.
Those who are risk averse or who aren't confident in their financial know-how may choose to opt for a managed fund, rather than investing directly in the share market themselves.
Managed funds see your money directed into the stock market, but instead of you going directly to your stockbroker or online to make trades, you place your money in the hands of fund managers who make those decisions for you.
Your cash is pooled with many other people, and invested in a range of different stocks. It does cost more, as you're paying for experts to make those investment decisions for you, but you leverage off the knowledge of those experts and don't have to rely on yourself to make the right call.
You can read more about whether shares or a managed fund are the right move for you here.
ALSO ON HUFFPOST AUSTRALIA