If you're an avid runner, then you'll be looking forward to the next few months -- whether it's The Colour Run, City 2 Surf, Brisbane Marathon Festival or the Sunshine Coast Marathon, there's a race for everyone this running season.
Along with training for your race, getting your nutrition right in the days and hours leading up to an event is crucial, particularly for longer runs and marathons.
Think about it: you're about to put your body through a lot, and properly fuelling and hydrating will help you get the most out of your race and aid recovery.
But where do we start? HuffPost Australia spoke to Jessica Spendlove, an accredited practising dietitian, accredited sports dietitian and nutrition consultant for the GWS GIANTS, Cronulla Sharks and Giants Netball.
"What you eat before an event helps you prepare your body to perform at its best. Not preparing your body optimally with food and fluid can result in you not performing at your best," Spendlove told HuffPost Australia.
The night before a race, in particular, is an opportunity to really prep your body with muscle fuel and hydration for the next day.
"If you are someone who consumes carbohydrate around training and events, the night before provides you an opportunity to increase carbohydrate intake in a final attempt to top up the muscle and liver fuel stores," Spendlove said.
"It also brings an opportunity to take on extra fluid and electrolytes to ensure you are hydrated for the race."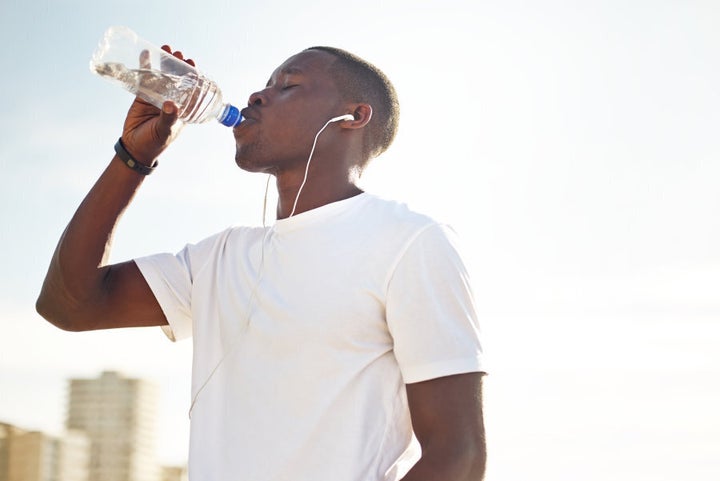 The main mistake runners often make the day and night before a race is consuming new, different types of foods. If pasta has been your go-to meal before or after training, then don't try a kale and quinoa salad for the first time.
"They might try something new for the first time, which is very risky as it might not be something which works for them or they might not tolerate," Spendlove explained.
"What you eat the day or night before should be something familiar and you should have consumed it previously. You never want to be eating something for the first time the night before, or morning of, an event."
So, what should we eat then? If you follow a 'standard' diet, then a high carb and low fat meal is ideal.
Eating before a run

The main factors causing fatigue during competition are fuel (carbohydrate) depletion and dehydration;
Storage of adequate muscle fuel (glycogen) is required to ensure runners can complete their events at desired intensity;
For longer distances (half marathon and further), carbohydrate loading over the 24-48 hours before the event can help to increase glycogen stores, improving fuel availability during the event;
Consuming low fibre foods, reducing high protein or high fat foods and using compact liquid carbohydrate foods over the last 12-24 hours before the event can help to reduce the risk of stomach upset during the race;
The pre-event meal is a vital opportunity for a final top up of glycogen stores and to optimise hydration levels.

Source: Sports Dietitians Australia.
"For the athletes I work with, they like to consume a meal which is high in carbohydrate, contains some protein such as chicken or beef, but is low in fat. They like to keep fat low the night before an event so they don't feel heavy or sluggish," Spendlove said.
"For someone following a low carbohydrate, high fat style of eating, their meal would be very different in composition."
What to eat the night before a run:
Rice-based dish like risotto;
Pasta-based dish like spaghetti bolognese;
Stir fry with rice or noodles;
Mashed sweet potato with steak and vegetables.
"This is very much up to the individual and what they like to eat, but these are some good examples."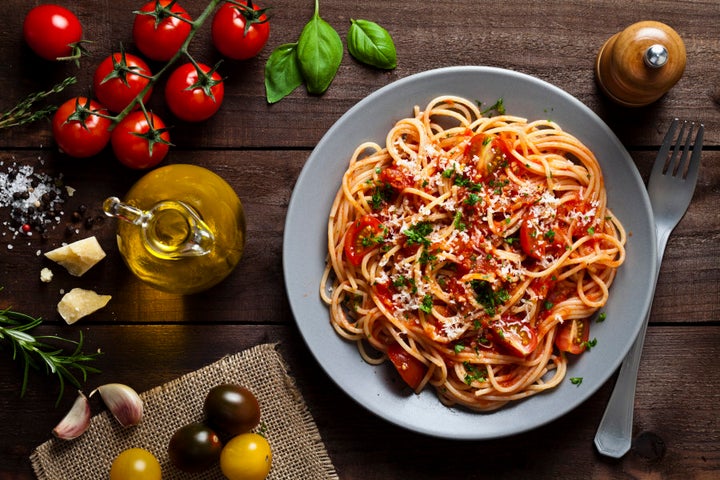 On the morning of your race, opt for a light, low fibre carbohydrate-rich snack, such as crumpets or toast with banana and honey, 1-2 hours before the race. A later race time might allow for a larger meal 3-4 hours before the start of the event, such as porridge with fruit, a banana smoothie, rice or pasta dish, or sandwich with lean salad fillings.
And, once you've crossed the finish line (woo!), remember to refuel to aid recovery.
"Post-race you always want to: replace what you have used, repair muscle damage and rehydrate," Spendlove told HuffPost Australia
"To achieve these requirements, you want to be refuelling with some good quality carbohydrates, lean protein and plenty of fluids."
Examples of post-race recovery meals and snacks include:
Smoothie;
Oats or muesli with Greek yoghurt and fruit;
Omelette with good quality bread;
Sandwiches or rolls with chicken and salad;
Sushi.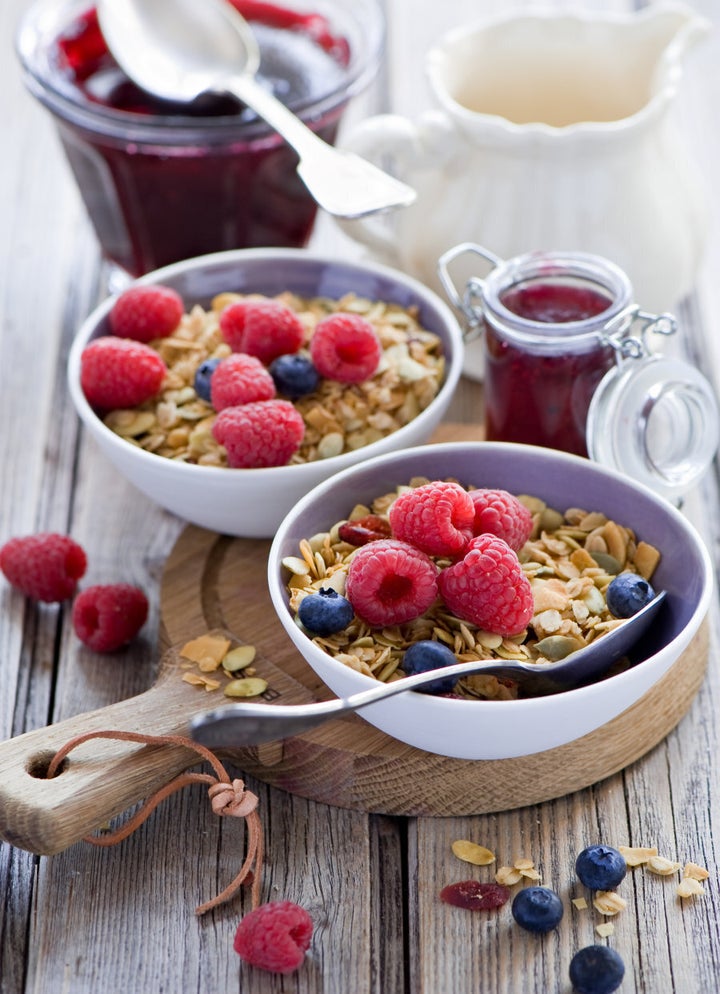 Click below to subscribe to the Refresh podcast by HuffPost Australia on iTunes.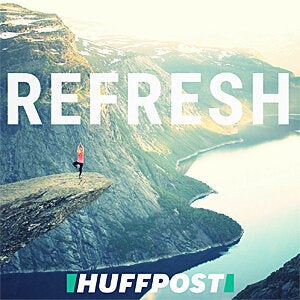 ALSO ON HUFFPOST AUSTRALIA