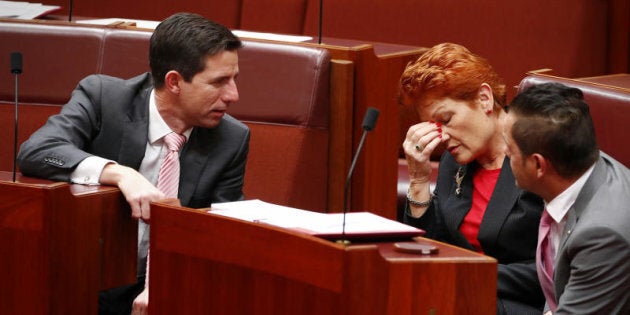 CANBERRA -- It shouldn't be this easy to do, but in explaining her party's position on commonwealth schools funding, Pauline Hanson has managed to greatly offend the families of children with disabilities.
During the debate on the 'Gonski 2.0' legislation on Wednesday, the One Nation could have stuck to points about where the funding was most needed, or continued to attack the Greens or Labor for what they are, or are not doing, in this space.
But, Hanson took that extra step.
She said she'd spoken to parents and teachers and come to the view that disabled or autistic children should be removed from mainstream classrooms so they can get "special attention" and not hold other children back.
"We need to get rid of those people because you want everyone to feel good about themselves," Hanson told parliament, later clarifying that "those people" were do-gooders.
"These kids have a right to an education by all means, but if there's a number of them these children should actually go into a special classroom, looked after and given that special attention."
"Most of the time the teacher spends so much time on them they forget about the child who wants to go ahead in leaps and bounds in their education but are held back."
It's outraged disabilities groups, and later on Wednesday, Labor Leader Bill Shorten stood up in parliament to read out a letter from the parent of a disabled child.
And we leave it here in full.
"When you are a parent with a kid with a disability, you have your heart broken on a regular basis.

Not because of their disability but because of the way they are treated by other people.

Today isn't any different, to hear one of our parliamentarians argue that kids with disability don't belong in mainstream classes doesn't shock me - but it does break my heart all over again.

It doesn't matter how many times it has happened before I feel the knife twist again.

Because what the Senator is saying is that our clever, funny, naughty, spunky kid doesn't deserve a good education.

That she doesn't deserve the same opportunities as other kids. That she is lesser. Not worthy. Not really one of us.

We have three kids. The idea that we should accept less for one than the other two is not something we are prepared to accept. No parent would.

So while we may be heartbroken we are also angry and we are worried, perpetually and endlessly worried, who will fight in her corner when we are no longer around.

But this isn't about us - it's about her.

The thing that the Senator will never understand is that our daughter knows.

She knows how you feel about her.

She might have an intellectual disability but she can tell.

She can read you, feel you.

And while my heart breaks, so does hers.
Click below to follow HuffPost Australia Politics on Facebook!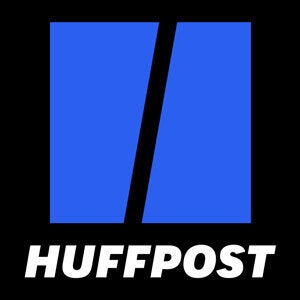 ALSO ON HUFFPOST AUSTRALIA